Arcimoto, renowned for its three-wheel Fun Utility Vehicle (FUV), is stepping into a new arena with the introduction of a more industrially focused version, termed the Arcimoto Modular Utility Vehicle (MUV).
This latest offering from Arcimoto shares its underlying platform with the FUV. The distinguishing feature of the MUV is its modular design that allows for bespoke bed configurations suitable for a variety of industry requirements and uses.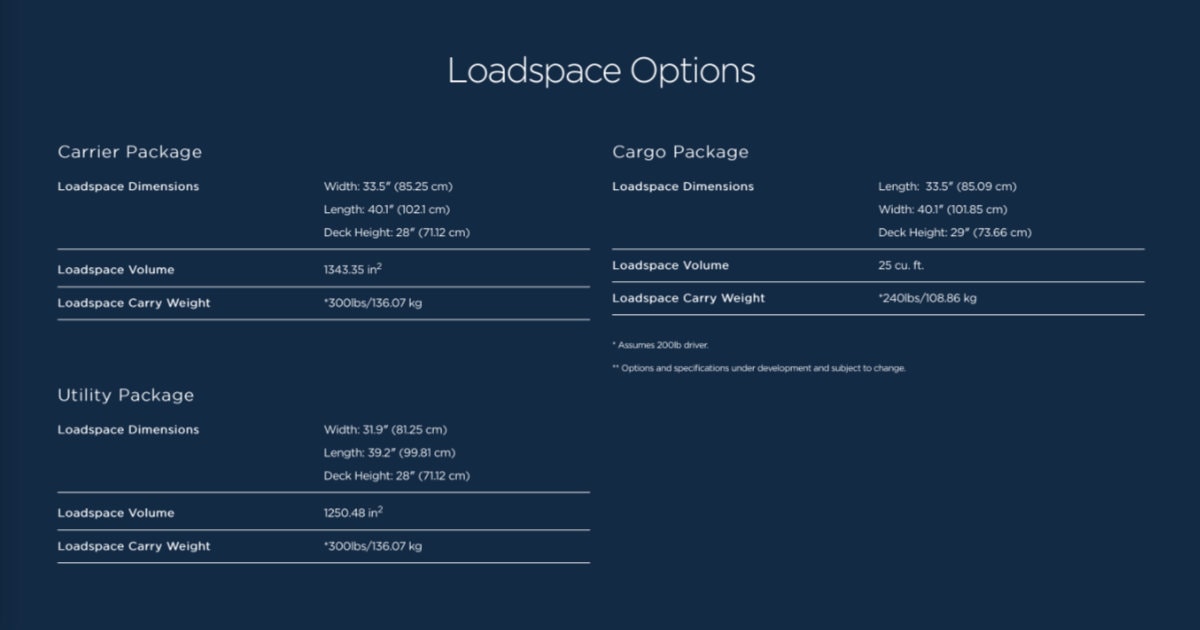 The MUV has been touted by Arcimoto as a versatile tool for both indoor and outdoor work, providing a reliable, quiet, and environmentally friendly solution for businesses that need to transport materials, supplies, and equipment on a daily basis.
CEO Chris Dawson further elaborated on the MUV's capabilities and significance for Arcimoto. He underlined the potential the electric utility vehicle market has for the company's expansion, particularly in urban and industrial mobility sectors. He emphasized the increasing demand for flexible electric vehicles that are not just quiet and performance-packed, but also reliable for everyday, around-the-clock utility. Arcimoto aims to cater to these needs by providing sustainable, cost-effective utility vehicles that customers can customize according to their requirements.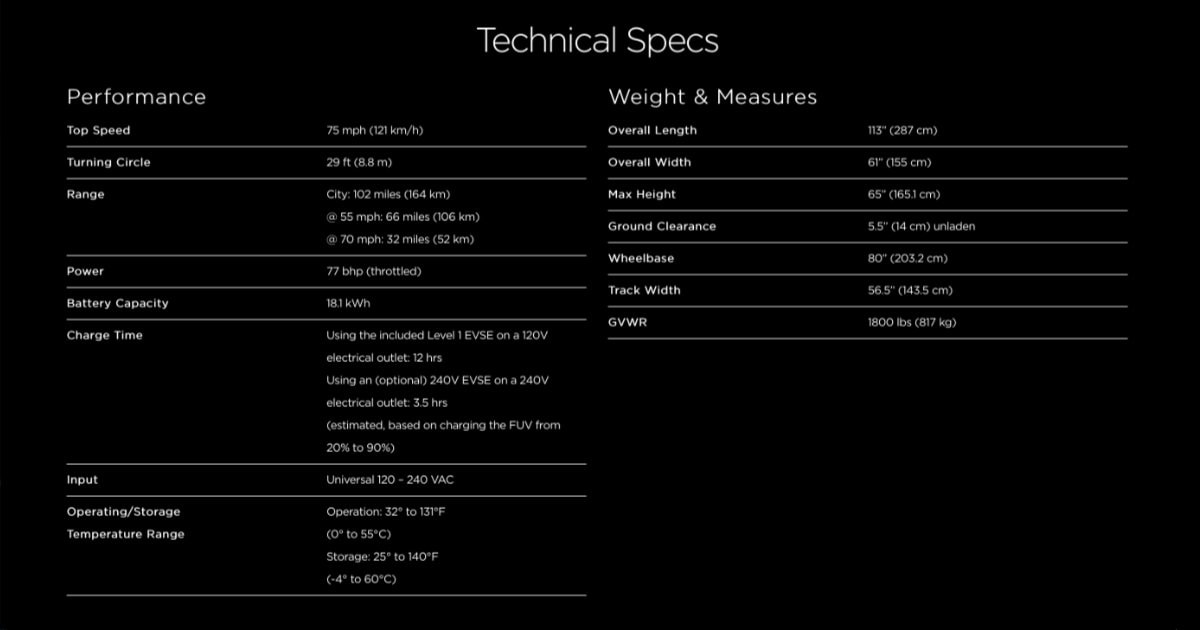 One of the striking features of the MUV is its compact size. Despite having a payload capacity of 500 pounds (approximately 226 kg), the vehicle is designed to be agile and slim enough to operate in the most constricted workspaces. It's equipped with a dual-motor front-wheel drive and a single seat, providing a practical range of up to 102 miles (164 km) at city speed.
The vehicle also boasts Level 1 and Level 2 charging capabilities, ensuring easy and efficient battery replenishment.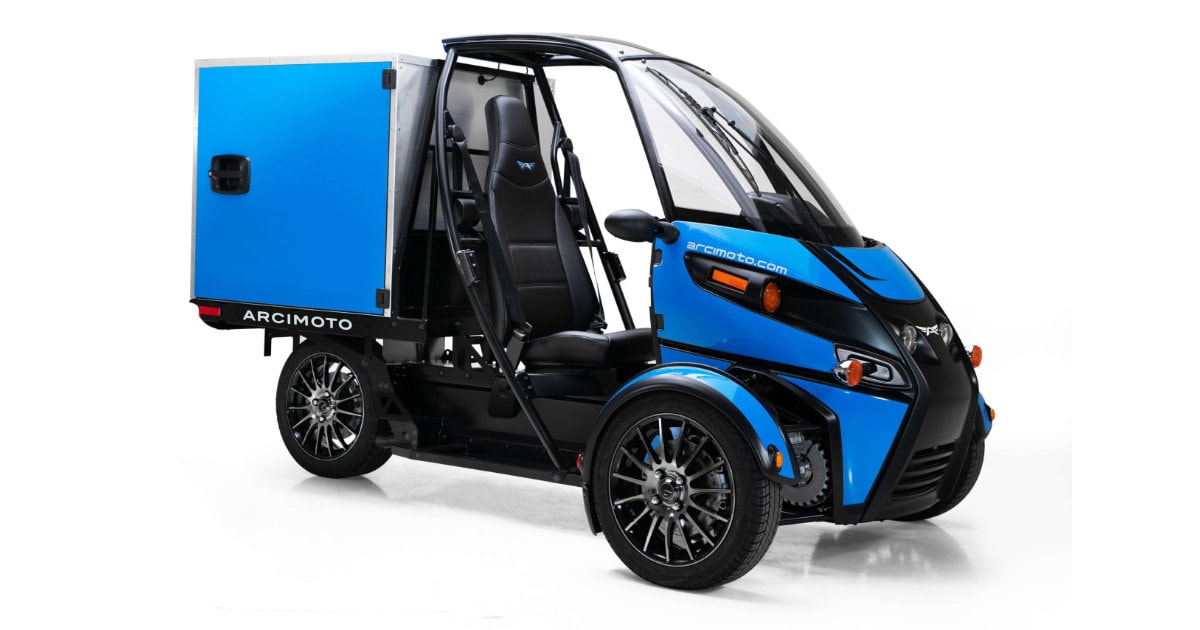 The Arcimoto MUV, sharing the FUV's base design, also enjoys a top speed of 75 mph (121 km), enabling it to operate on highways.
However, the primary attraction of the MUV is its modular design. This design supports variable bed configurations suitable for medium to light-duty loads and can be outfitted with customer-owned equipment or a selection from an expanding range of MUV accessories for diverse applications.
Arcimoto offers a variety of rear cargo configurations, including an open flatbed (Carrier Package), a traditional pickup bed (Utility Package), and an enclosed box (Cargo Package) to ensure secure storage and maximize load capacity for different commercial transport uses.
In addition, Arcimoto provides a variety of accessories including basic or customized vinyl wraps for brand visibility, a seatback organizer, "West Coast" half doors, a range of seating options, and other additional features.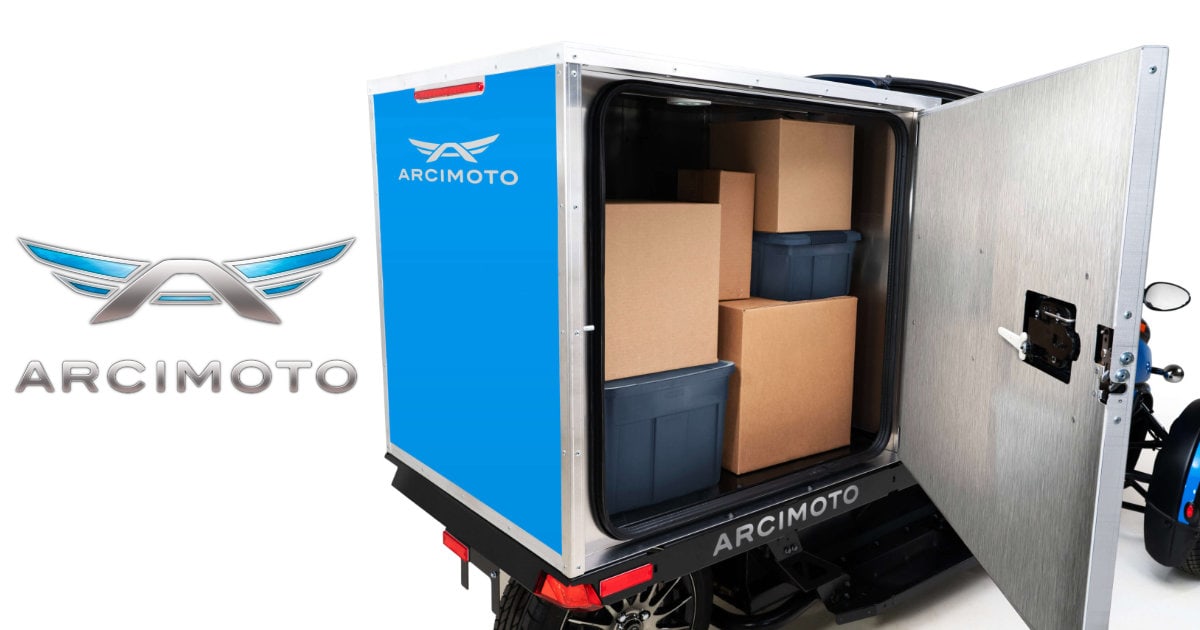 The production of the MUV will be carried out at Arcimoto's 250,000-square-foot manufacturing facility in Eugene, Oregon, USA.
The Arcimoto MUV is available for purchase starting today, with prices beginning at $23,500 for the base Carrier Package. The Utility Package and the Cargo Package can be added to the vehicle for an additional cost of $299 and $1,500, respectively, allowing for greater flexibility.
While the MUV is priced a bit higher than the $19,900 Arcimoto FUV, it is targeted more at commercial clients requiring additional payload and cargo space.
When compared to other street-legal utility vehicles manufactured in the US, the Arcimoto MUV presents competitive pricing. To put it into context, Texas-based electric mini-truck manufacturer AYRO recently revealed prices for its utility vehicle, starting at $33,900, which offers a top speed of only 25 mph (40 km/h). In contrast, the Arcimoto MUV, like its FUV sibling, can achieve much higher speeds, making it a more desirable choice in the market.
---
Frequently Asked Questions About Electric Utility Vehicles
What are the advantages of electric utility vehicles over traditional utility vehicles?
Electric utility vehicles offer a number of benefits over their traditional gasoline-powered counterparts. They operate more quietly, reducing noise pollution in work environments. They also produce zero tailpipe emissions, contributing to a cleaner, greener environment. In terms of operating costs, electric utility vehicles can be more economical as electricity often costs less than gasoline, and electric motors require less maintenance than internal combustion engines. Furthermore, electric utility vehicles, with their torque-rich electric motors, can often outperform gasoline vehicles in terms of acceleration and hauling capabilities.
How long does it take to charge an electric utility vehicle?
The charging time for an electric utility vehicle can vary greatly depending on the size of the vehicle's battery and the power of the charging station. Most electric utility vehicles support Level 1 and Level 2 charging. Level 1 charging is typically done through a standard household outlet and can take anywhere from 8 to 12 hours for a full charge. Level 2 charging, which requires a special charging station, can typically fully charge an electric utility vehicle in 3 to 8 hours. Some utility vehicles also support DC fast charging, which can charge the vehicle to 80% in under an hour. However, it's important to note that frequent fast charging can potentially shorten the life of the vehicle's battery.
---
Source
Arcimoto: Website