Rivian Automotive has begun to deliver its first-ever commercial shipments outside of the United States, providing Amazon with their proprietary electric delivery vans (EDV) for deployment in Europe. More than 300 of these innovative vehicles are scheduled to take to the roads of prominent German cities, including Munich, Berlin, and Dusseldorf, in the following weeks.
This significant development propels Rivian's reach into the European market, marking a major milestone in the electrification of the region's transport network. The VP of Strategy & Go To Market at Rivian, Dagan Mishoulam, voiced his excitement about this historic step, highlighting the company's enthusiasm to embark on their international expansion in Germany, which also signifies the arrival of the first Rivian vehicles in Europe.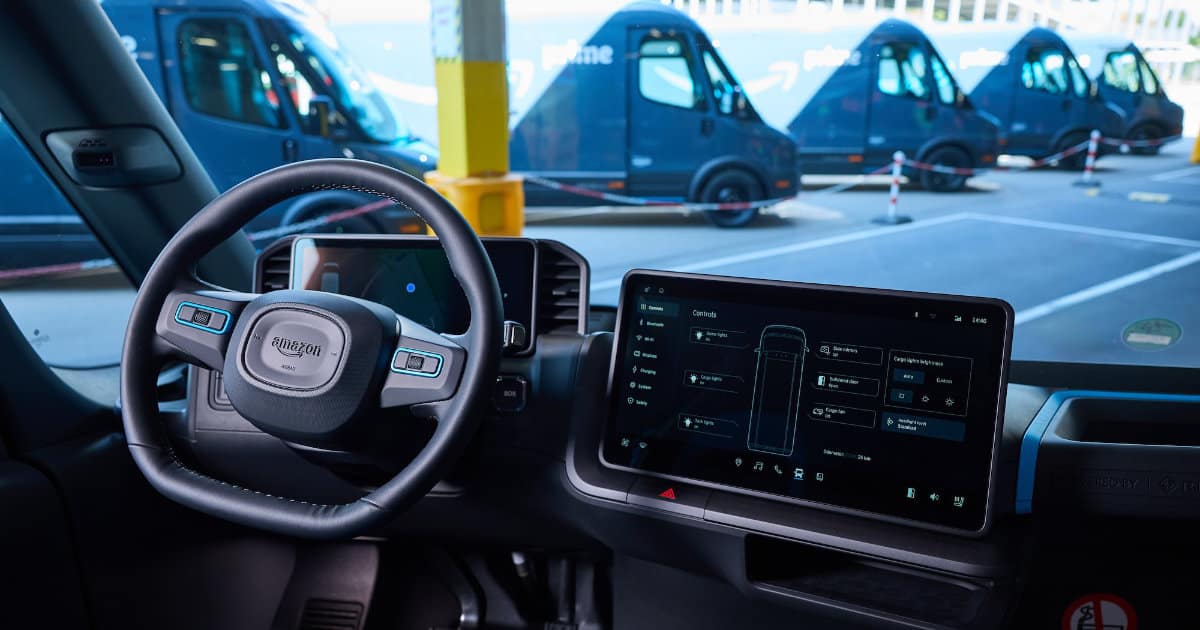 The EDVs, specially designed for Amazon, have been conceptualized with a focus on driver convenience, safety, and environmental sustainability. These features have been thoroughly tested to ensure the highest levels of protection for both drivers and pedestrians. Some of these features include automatic emergency braking, collision warnings, and 360-degree visibility.
In addition, the vehicles have been specifically tailored based on extensive driver feedback. The EDVs feature first-of-its-kind technology that seamlessly integrates the delivery workflow with the vehicle. Further customization includes an ergonomically designed driver's cabin and a powered bulkhead door that automatically opens when drivers reach delivery destinations.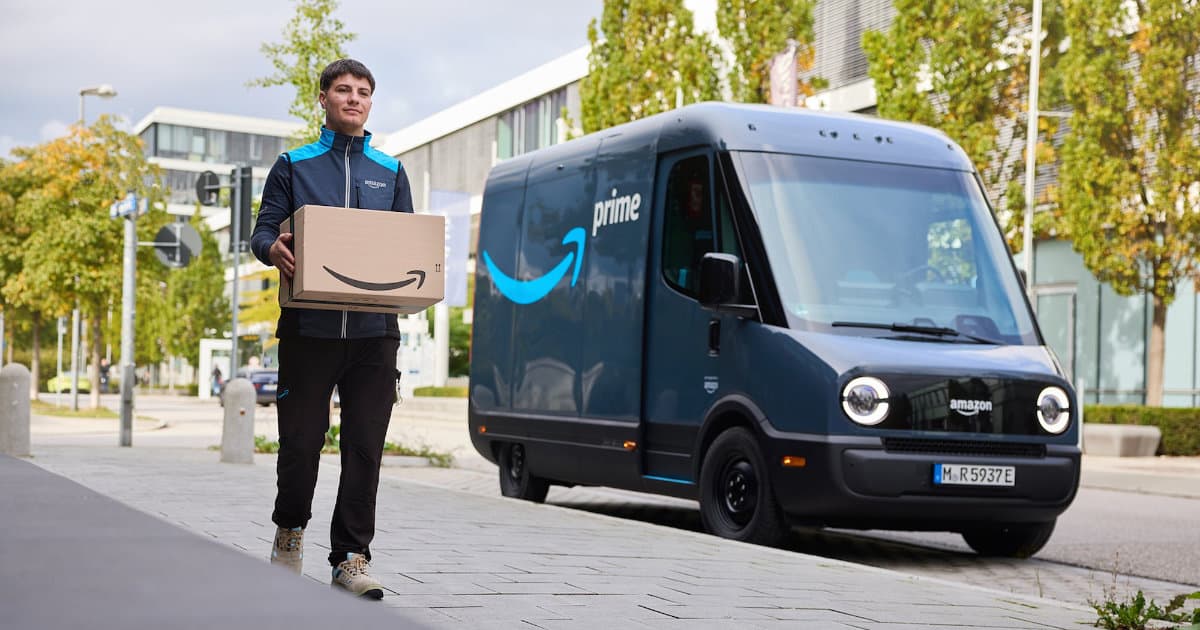 Considering the distinctive urban landscape of Europe, Amazon and Rivian collaborated to design a shorter, narrower version of the van. This design alteration makes it a perfect fit for Europe's city roads, differing from its US counterpart.
Since Amazon and Rivian announced their partnership in 2019, the EDVs have been actively used for package delivery in over 500 U.S. cities and regions, with more than 3,000 vans already on the road. Amazon's Director of Global Fleet and Product, Neil Emery, spoke highly of the unique electric vehicle, emphasizing its design as groundbreaking and unparalleled in the market.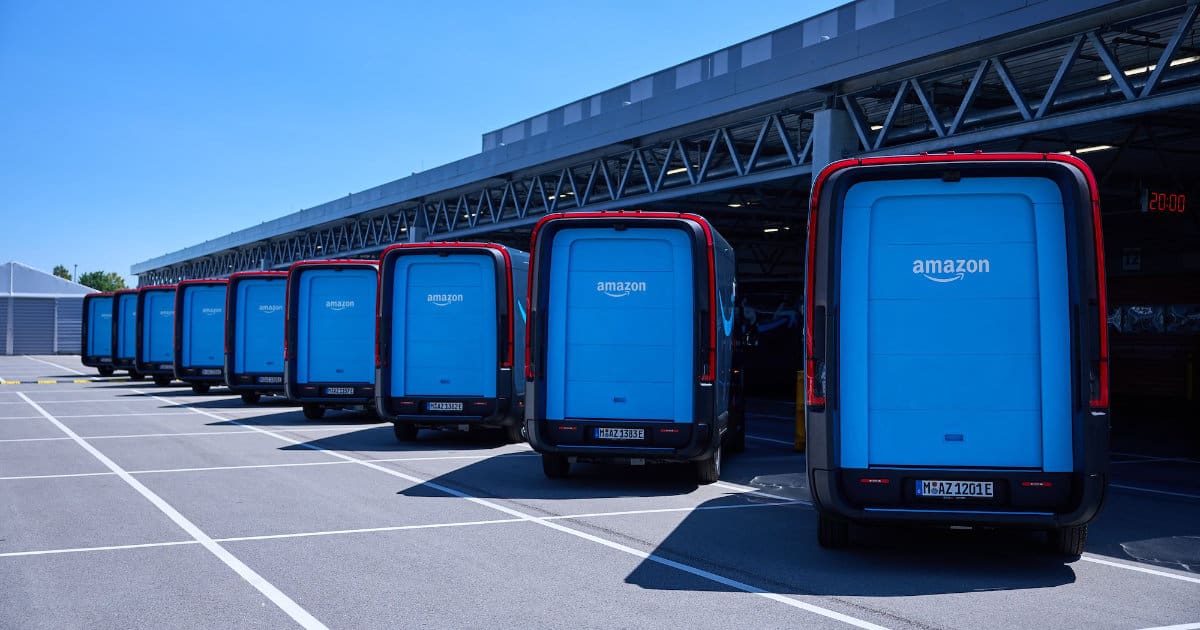 As a part of its commitment towards sustainability, Amazon intends to deploy 100,000 Rivian-made EDVs on global roads by 2030. This move aligns with the company's objective of decarbonizing its last-mile logistics and driving innovation that encourages others to strive for a net-zero carbon footprint.
Despite experiencing setbacks in 2022, when Rivian fell short of its target to deliver 10,000 vans to Amazon, the company has since made a remarkable recovery. The California-based company is recognized as a front-runner among American EV startups, rivaling the likes of Tesla. Apart from delivery vans, Rivian produces two consumer EVs, the R1T pickup and the R1S SUV, at its sole assembly plant located in Normal, Illinois.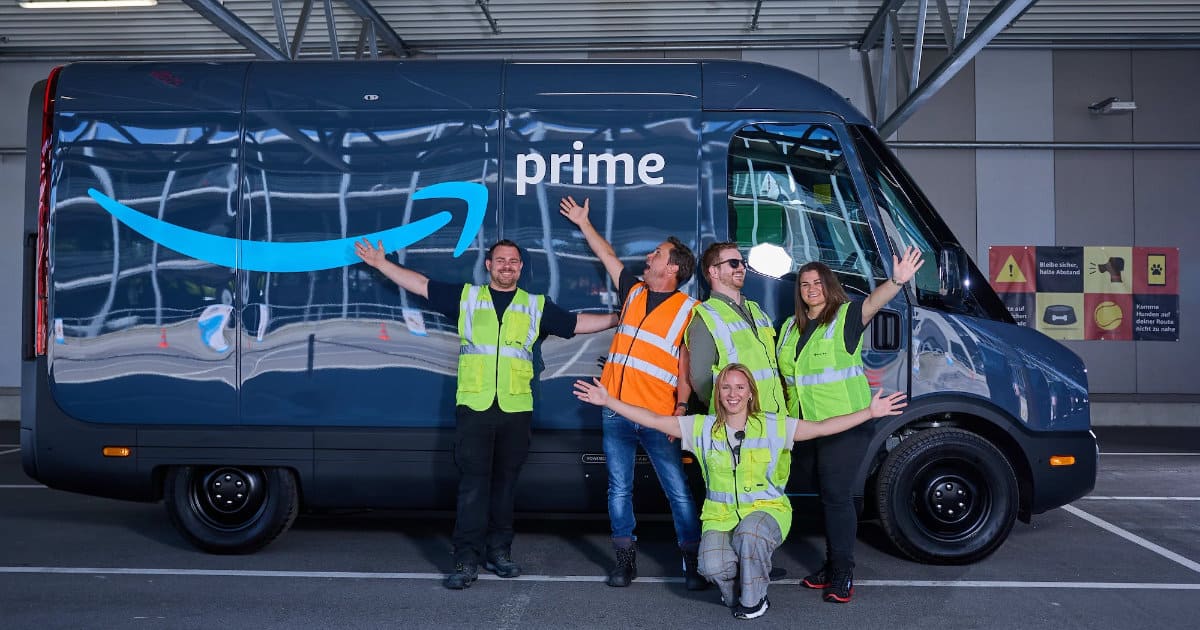 In the recent past, Rivian had put on hold a plan to collaboratively manufacture electric vans in Europe with Mercedes-Benz. Nonetheless, the company has successfully navigated its way through a challenging year marked by inconsistent production and a significant drop in share value.
The company, supported by prominent investors such as Amazon and T. Rowe Price Group, was launched with one of the largest listings in US history in November 2021. Rivian recently reported second-quarter production of 13,992 vehicles, surpassing estimates, and reassured stakeholders of their plan to escalate output to 50,000 vehicles this year.
---
Frequently Asked Questions About Rivian Commercial Electric Vehicles
What makes Rivian's commercial electric vehicles unique for Amazon's delivery operations?
Rivian's commercial electric vehicles (EVs) have been tailor-made for Amazon's delivery operations, emphasizing safety, driver convenience, and environmental sustainability. Unique features like automatic emergency braking, collision warnings, and 360-degree visibility ensure top-notch safety. Innovative design elements such as the integration of the delivery workflow with the vehicle and an automatic powered bulkhead door offer enhanced driver convenience. All this, combined with the zero-emission nature of the EVs, makes them a standout choice for sustainable delivery operations.
How does Rivian's expansion to Europe impact the global EV market?
Rivian's expansion to Europe, marked by the deployment of their electric delivery vans in collaboration with Amazon, plays a significant role in shaping the global EV market. This not only extends Rivian's market reach but also strengthens the electrification of the European transportation network. By providing a model of effective collaboration between a tech giant and an EV manufacturer, this initiative sets a precedent for similar future endeavors. It also advances the global shift toward more sustainable logistics and transportation options, thereby pushing the EV market growth.
---
Sources