The 2020 BMW i3 is one funky looking electric car … and we love it. Unfortunately, BMW failed to increase the i3's lackluster battery capacity or unambitious all-electric range of 153 miles (although, the i3 still offers the popular gasoline-powered range-extender (REx) option allowing for a total non-stop driving distance of approximately 230 miles). Priced slightly higher than the Tesla Model 3 and $10k more than the Chevrolet Bolt, the BMW i3 is the most expensive and, by far, the best-looking of the bunch, but it lacks the 250 mile all-electric range of its competitors. Still, the 2020 BMW i3 is, without a doubt, our favorite EV in its class.
Table of Contents
Pros And Cons
✔ Stylish, high-end looks
✔ Awesome/frustrating suicide doors
✔ Snappy acceleration from 0 – 30 MPH
✘ Below-average all-electric range
✘ High price
✘ Only 2 back seats
What's New In 2020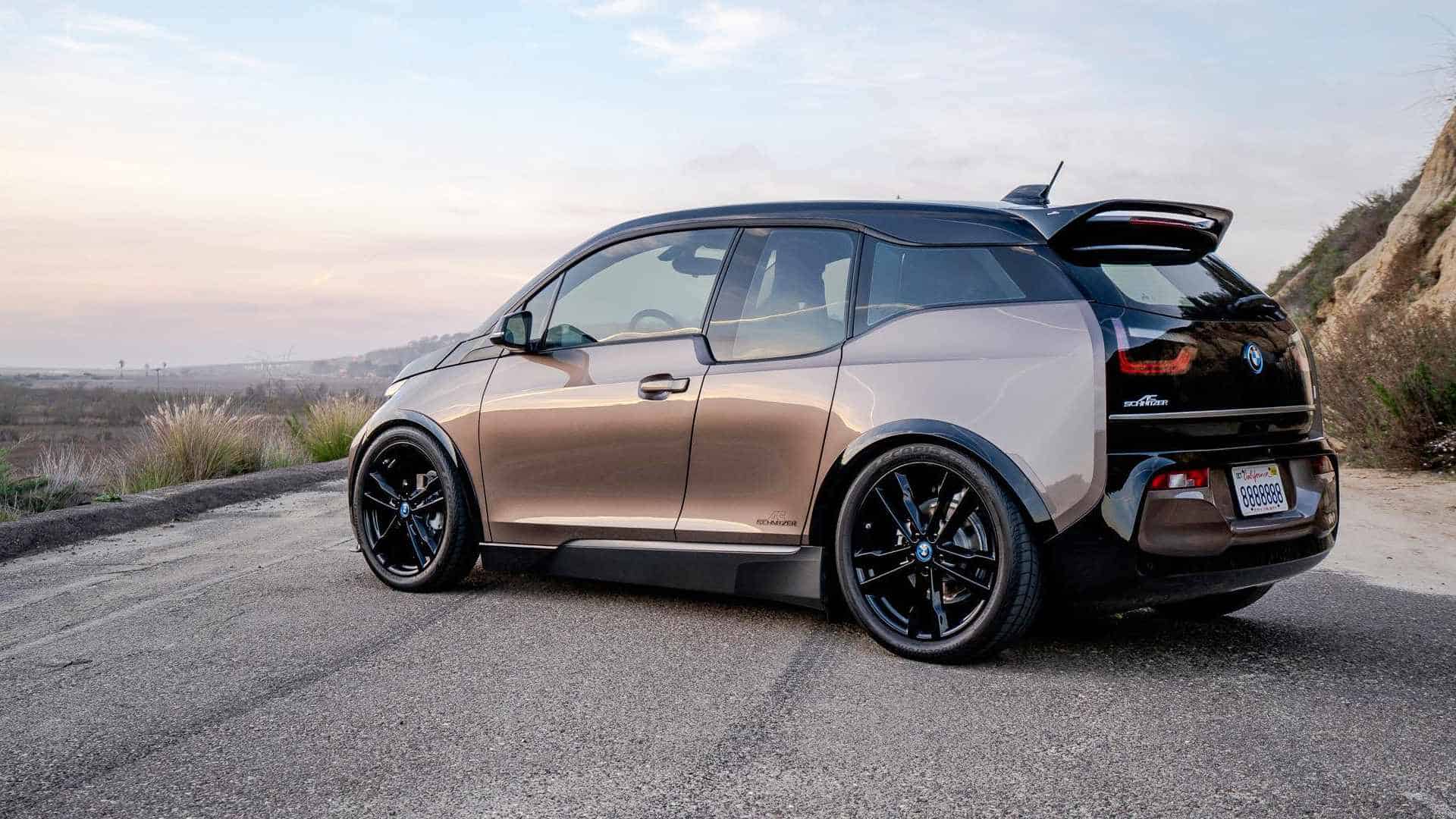 The 2020 BMW i3 is basically the same as its 2019 predecessor, offering no significant changes. Whereas EV enthusiasts were hoping for an upgraded battery pack edging closer to the 250 mile range of its competitors, the 2020 i3 remains saddled with a lackluster 42 kWh battery capacity and 153 mile all-electric range. Come on BMW … step it up!
Models And Pricing
The 2020 BMW i3 is available in four configurations at the following MSRPs:
| | |
| --- | --- |
| BMW i3 | $44,450 |
| BMW i3 w/ Range Extender | $48,300 |
| BMW i3s | $47,650 |
| BMW i3s w/ Range Extender | $51,500 |
Our Recommendation: Whether you choose the BMW i3 or i3s, GET THE RANGE EXTENDER OPTION! Having been regular drivers of the BMW i3 for several years, we have learned that an all-electric 153 mile range can lead to uncomfortable range-anxiety even with day-to-day city-driving. The ability to continuously add another 80 miles via the gasoline-powered REx, although seldom used, is extremely necessary both for driving extended distances and for city-driving peace of mind. In fact, even if the i3 had a 250 mile range like its competitors, we would still recommend getting the REx … it is truly indispensable.
Battery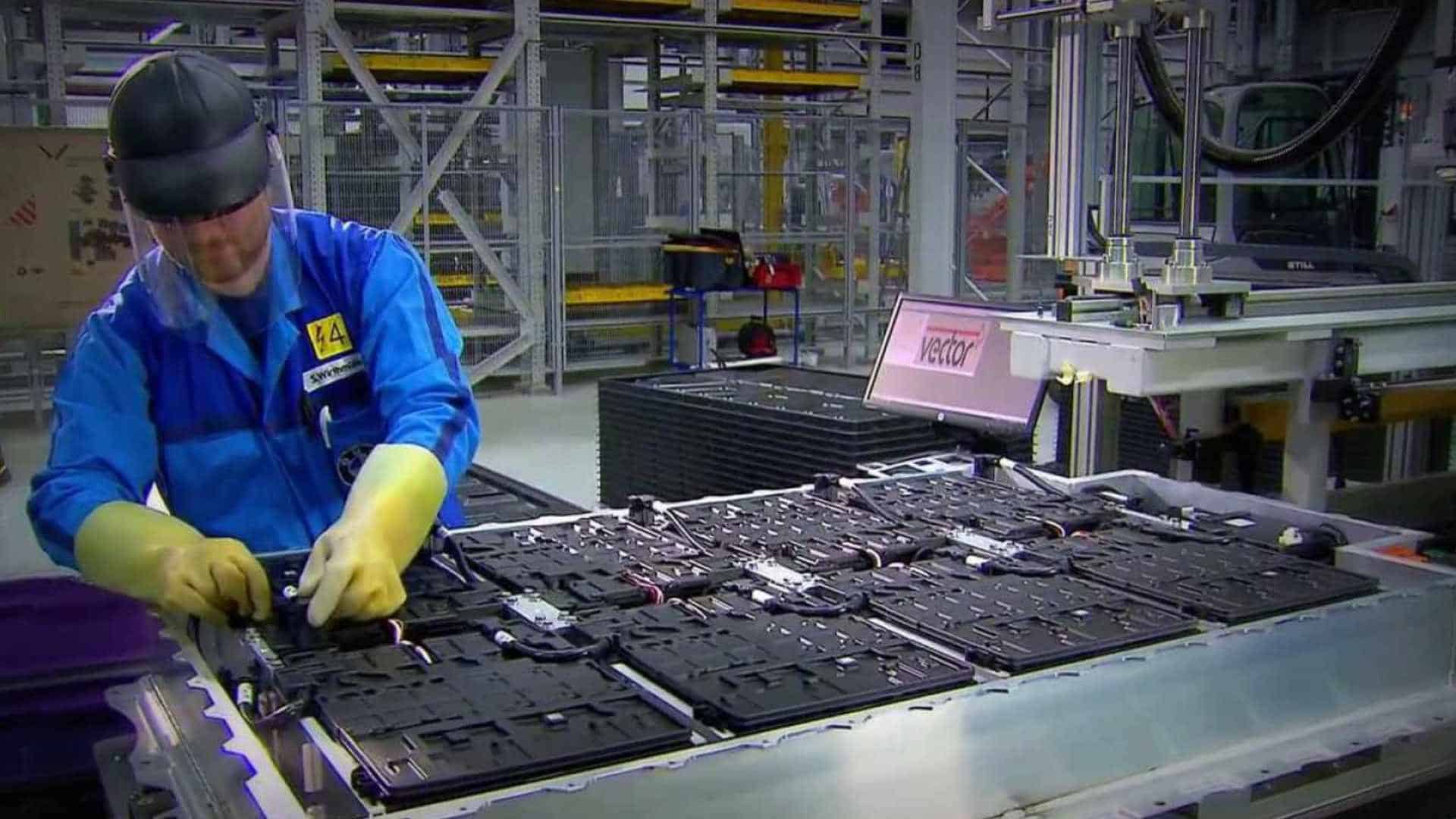 All 2020 BMW i3 models come with a 42 kWh Lithium-Ion high voltage battery pack. This simply is not enough for a 2020 EV and is only 56% of the 2020 Tesla Model 3's 75 kWh capacity and 70% of the 2020 Chevy Bolt's 70 kWh. Although not a deal breaker, especially if you add the Range Extender option, there is room for great improvement in the BMW i3's battery capacity. This is the i3 drivers' most common complaint.
The BMW i3 uses the industry standard J1772 charging connector. All EVs, except Tesla, use this connector. The i3's 42 kWh battery pack recharging times are as follows:
| | |
| --- | --- |
| Level 3 DC Fast Charging (to 80%) | 42 minutes |
| Level 2 | 4.9 hours |
| Level 1 | +24 hours |
Our favorite Level 2 EV Charging Station for the i3 is the wifi-enabled JuiceBox 40 with a 25 foot cable. With its free JuiceNet app, you can control and monitor EV charging from your iOS or Android compatible smartphone, receive a notification when your car is fully charged, and set charging reminders. Compare prices on Amazon.
Our favorite Level 1 Charger is the Megear/Zencar Level 1 EV Charger. It offers significantly faster charging from a standard 110 volt outlet than the OEM charger delivered with your i3. Compare prices on Amazon.
Range
The 2020 BMW i3 has an all-electric range of 153 miles. This simply is not enough for a 2020 electric vehicle considering both the Tesla Model 3 and the Chevy Bolt have an all-electric range of 250 miles. However, to compensate for this shortcoming, the total driving range of the i3 can be increased to approximately 230 miles by adding the Range Extender (REx) option.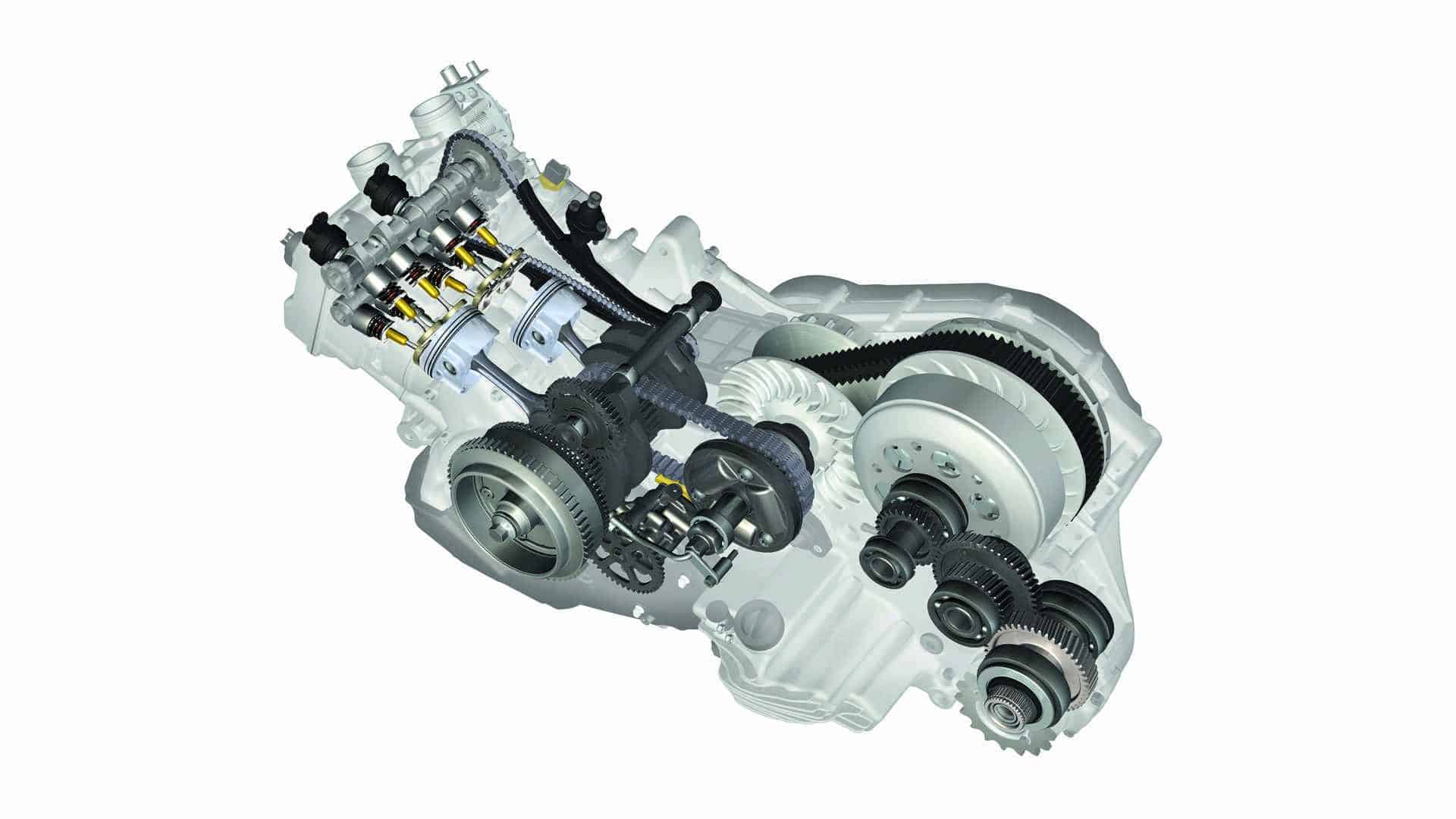 The REx is a small gasoline-powered engine placed next to the battery pack that only produces energy to recharge the batteries and is not connected to the drive train. This increases the electric driving range by approximately 80 miles each time you refill the 2.3 gallon tank. Accordingly, in theory, you could drive your 2020 i3 from coast to coast across the United States by stopping every 80 miles to refill your Range Extender's gas tank. Not practical, but it could be done.
Engine And Performance
The 2020 BMW i3 Edrive drive system is powered by an AC Synchronous Electric Motor with integrated power electronics, charger and generator mode for recuperation. It is electronically limited to 93 MPH, but we've hit 98 MPH going down hill (we do not recommend this as it gets a tad squirrelly). The transmission is a single-speed automatic.
The base model i3 with Range Extender provides 168 HP and goes from 0 – 60 MPH in 8.0 seconds. Although, not particularly fast for an electric vehicle, it is only the top-end of the speed scale that is lacking. Off the line, from 0-30, the instantaneous acceleration of the i3 is greased-lightning and will snap you back into your seat … it's quick and really fun to drive around the city.
Interior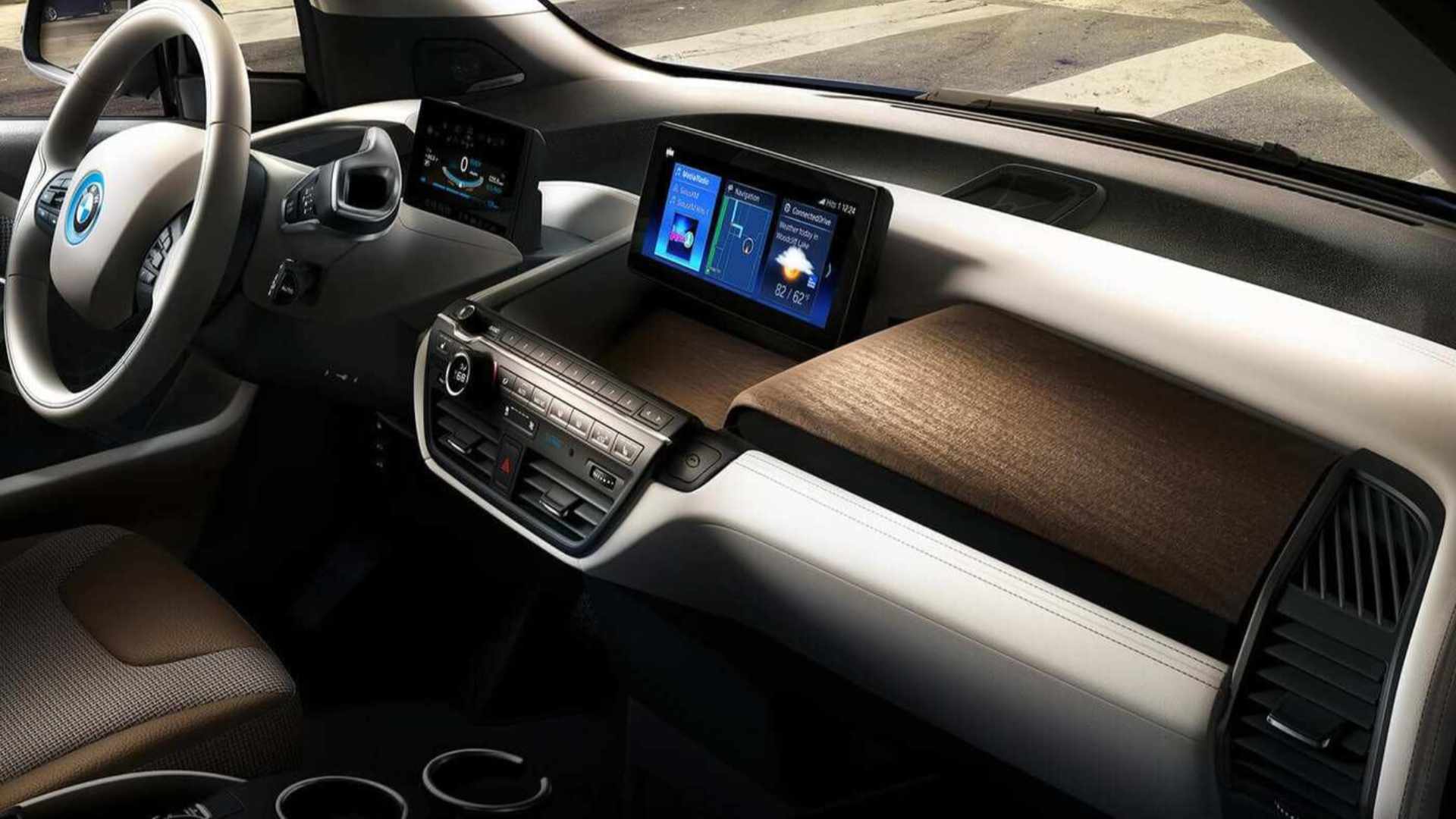 The BMW i3 employs a wide variety of unique eco-friendly materials including renewable natural fibers, naturally tanned leather, recycled plastics, and open-pore eucalyptus wood sourced from 100% FSC-certified forestry. <humor>It is also 100% gluten-free and there is a vegan option for hippies.</humor>
The i3 seats 4 quite comfortably. In fact, BMW could have squeezed 3 seats across the back row but decided upon just 2. Many i3 owners bemoan BMW's choice and believe that a 5-seater would be more practical. However, as we do not have to cart around 5 people very often, we prefer the larger more luxurious 2 seat back row. It's like sitting in business class over coach.
The i3 has 15.1 cubic feet of cargo space behind rear seats and 36.9 cubic feet of cargo space with the rear seats folded down. We find this to be more than adequate for our day-to-day needs, comfortably fitting 6 full bags of groceries without having to fold down the rear seats.
Instrument Panel And Infotainment
The 2020 BMW i3's instrument panel provides feedback on the vehicle's operating status, speed, battery charge level, travel range on remaining charge (both electric and REx if applicable), and more. The cluster looks a bit dated and needs to be enhanced so as not to detract from the cockpit's futuristic aesthetic. However, it does a good job of presenting driving data as needed.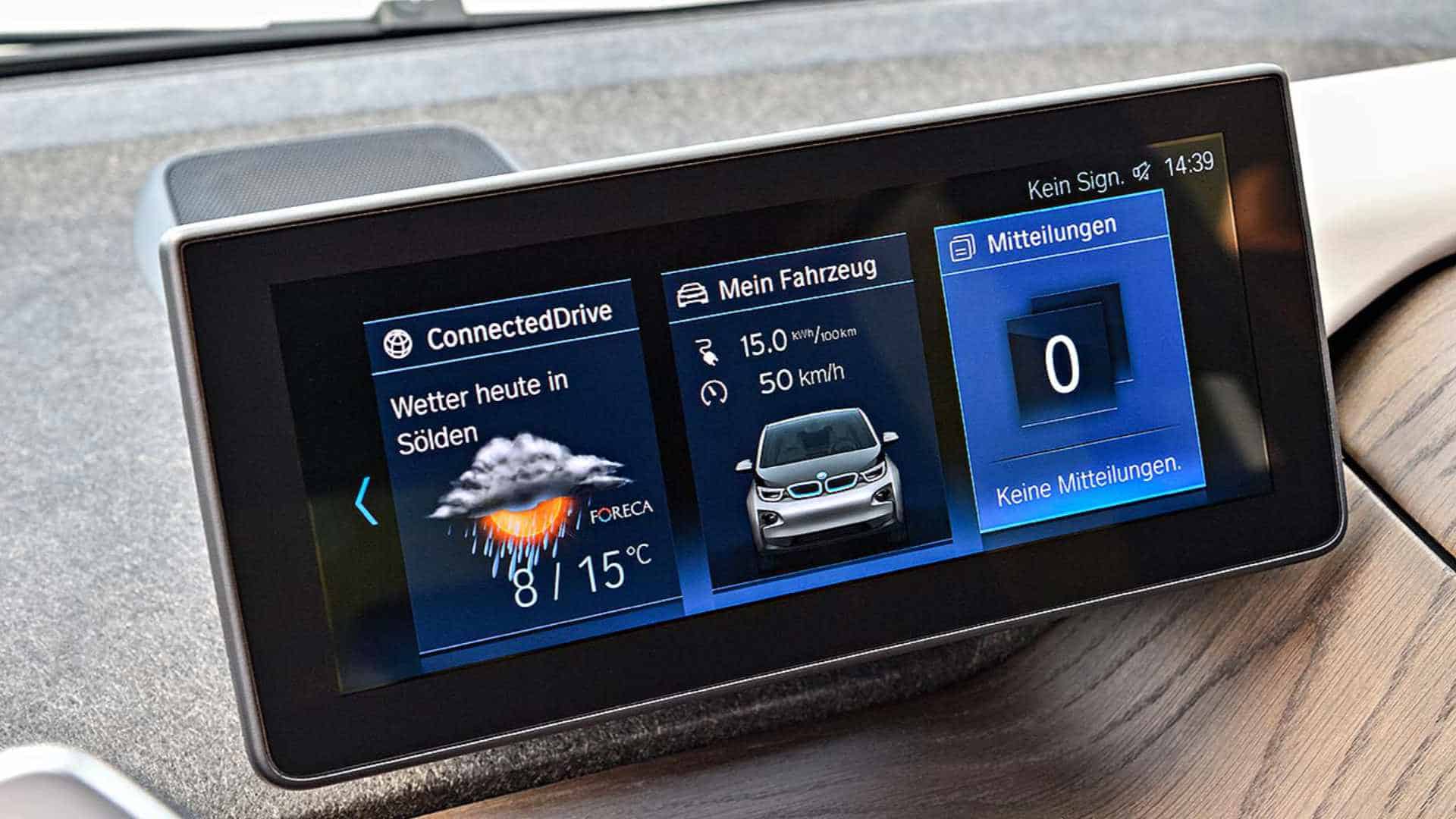 The i3 also comes standard with the iDrive infotainment system offering either a smaller 6.5″ display or an upgraded higher resolution 10.25″ display. We highly recommend getting the larger 10.25″ display as its usability and enhanced visual appeal is significant. The infotainment system is managed via the iDrive controller, a control knob conveniently mounted on the center console. It's an easy system to use … once you spend a several hours learning how to use it.
Cool Suicide Doors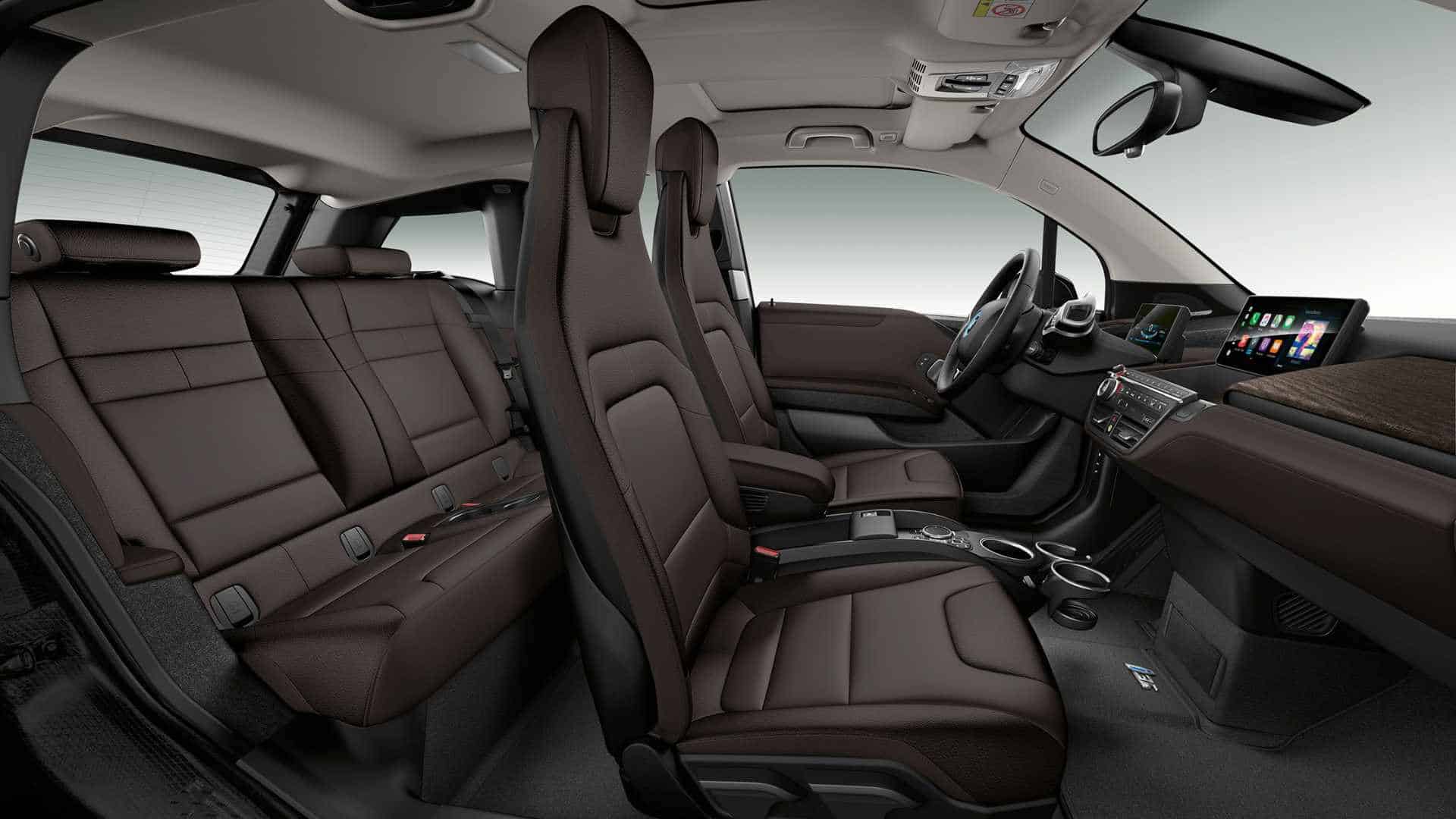 The BMW i3 comes standard with a pair of very controversial suicide doors that most people absolutely love or absolutely hate. Suicide doors hinge in the back and, in combination with traditional front doors, create a large unobstructed opening. This can make entering and exiting your EV's back seat significantly easier. However, when space is constrained, or when the front and back doors are open simultaneously, entering and exiting the vehicle can be awkward.
We absolutely love the suicide doors. However, that warm fuzzy feeling can quickly dissipate when the amount of operating space becomes constricted due to inconsiderate parkers or a small garage. If you are trying to get your 4-year old into or out of a highly technical car-seat and there is plenty of room on the passenger side, you absolutely LOVE how much free space the suicide doors provide and the ease with which you effortlessly extricate her from the car. It is truly a game changer for someone with small children. However, if another driver rudely parks their vehicle close to or crossing the dividing line on your passenger side, you have to do a three point opening/closing door dance to access the back seat. This can be frustrating. Nonetheless, in our view it is worth the occasional inconvenience in order to be afforded so much room with which to wrangle a squirmy child out of a NASA designed inter-locking restraint system.
Warranty And Maintenance
BMW Ultimate Care provides a 4-year/50,000 mile new vehicle limited warranty and an 8-year/100,000 mile high-voltage battery warranty.
Where as a 4-year unlimited mileage roadside assistance program is included, required periodic maintenance is not. However, One of our favorite aspects of the i3, and of EVs in general, is that there are significantly fewer moving parts thus reducing both the need for maintenance and the potential for mechanical breakdown. Still, a fully covered maintenance program can be purchased for the i3 at additional cost.
BMW i3 Versus The Competition
VS Chevy Bolt
The Chevrolet Bolt is a budget-friendly alternative to the i3. It is $5k cheaper and has a much better driving range. However, the Bolt's interior quality is lacking and it just looks short and stubby. The typical BMW vs Chevy, high-end vs low-end, comparison applies and, as always, you get what you pay for.
VS Tesla Model 3
The Tesla Model 3 is Tesla's recent foray into a more affordable and accessible EV package. It has significantly greater range than the i3 and offers cutting edge technology such as an enhanced autopilot system that operates steering, acceleration, and braking. While we prefer the i3's looks over the Model 3, at $3k cheaper it is difficult to ignore the allure of Tesla's new offering in this class. Plus, we just like Elon Musk.
Industry Reviews
The i3 has all the hallmarks of a slick EV except for its electric driving range.

Car and Driver
The 2020 BMW i3 boasts quick acceleration, roomy front seats, and intuitive tech. That said, it has a short driving range for an electric vehicle, and its tight rear seats and awkward rear doors limit its practicality.

U.S. News
History of The BMW i3
The first BMW i3 concept was revealed in 2011 at the International Motor show in Germany. The innovative EV finally debuted for sale in 2014. While there have been some significant upgrades to battery capacity and technology throughout the years, the overall look of the i3 remains largely unchanged from BMW's original drafts.
Conclusion
We love how the 2020 BMW looks, we love how it drives, and we love it's cutting edge technology. We don't love the i3's limited battery capacity or or its sub-par all-electric range of 153 miles. Still, the 2020 BMW i3 is, without a doubt, our favorite EV in its class.
With regard to options, where interior upgrades are always nice, there are two must-have options that we can't do without: 1) the Range Extender (REx) to compensate for the i3's limited driving range and 2) the larger 10.25″ nav screen.
---
BMW i3 In The News
BMW i3 DNA has been resequenced with Alfa Romeo Giulia Quadrifoglio DNA in the auto-CRISPR resulting in a concept 2021 Alfa Romeo City Hybrid. Aksyonov Nikita, a Russian automotive styling and graphic designer from Saint Petersburg, put his corona-confinement to…
---
Sources
BMW: Website
Images: i3oobie