Two years after revealing the conceptual vision of their futuristic light electric motorcycle, BMW has now transformed their dream into a tangible reality with the official launch of the BMW CE 02. This urban electric transport solution represents BMW's continued commitment to the field of electric mobility, following the earlier CE 04 model. Its striking design, versatile functionality, and compact, energetic character make it an ideal companion for city dwellers seeking a novel, fun, and efficient mode of transportation.
This model is an anomaly in the two-wheel sector, sitting on the fine line between an e-scooter and an e-motorcycle. BMW refers to it as an "eParkourer", although the term is a departure from the established categories of electric personal transportation. However, this is precisely the strength of the CE 02 – it defies traditional classification, pioneering a new dimension of mobility that perfectly suits urban landscapes.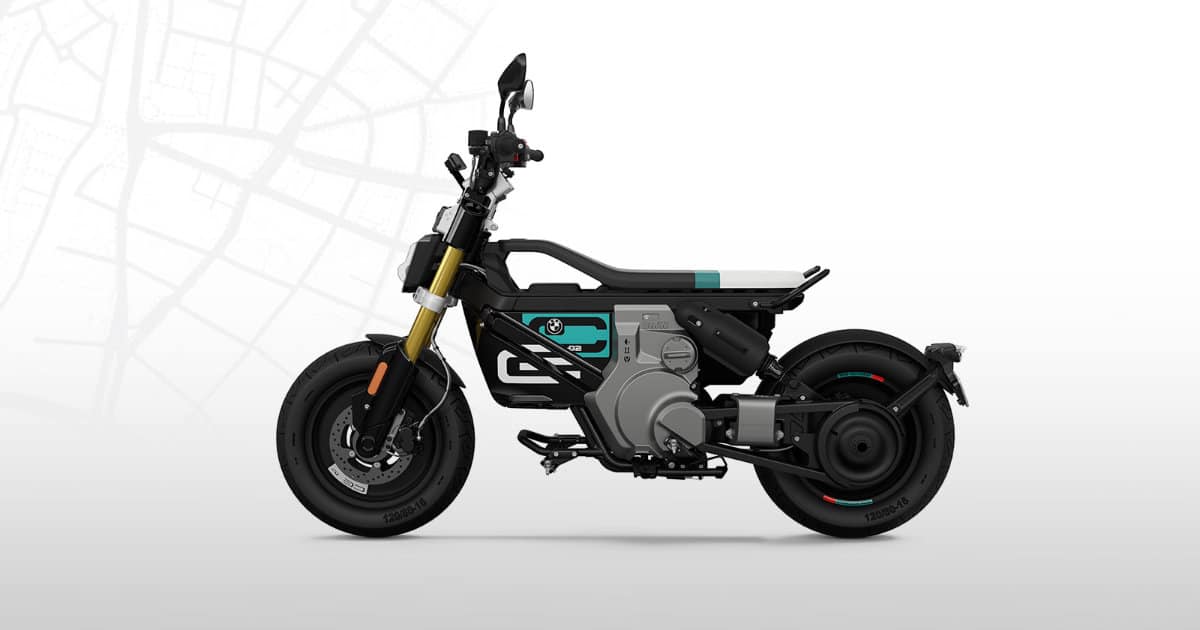 Design-wise, the BMW CE 02 brings a fresh perspective to the BMW Motorrad lineup. The aesthetic embodies practicality, robustness, and a minimalistic ethos, specifically tailored to appeal to younger, progressive riders. Its sizeable wheels cater to various terrains and contribute to its playful, nimble ride dynamics. The bold contrast of a black frame with a granite grey metallic matte engine cover and the combination of matte and high-gloss surfaces adds an appealing, dynamic visual touch. For those seeking a touch of extravagance, the CE 02 HIGHLINE version is available with gold-anodized forks and a vibrant tape design for an even more contemporary and eye-catching look.
Performance-wise, the BMW CE 02 comes in two variants to cater to different rider preferences and legal requirements. For those 16 and above, there's the 11 kW (15 hp) model. It provides a robust driving experience, featuring quick acceleration that makes city traffic a breeze. It can reach a top speed of 95 km/h and boasts a range of over 90 km, making it a competent companion for extended urban adventures. For younger or less experienced riders, a 4 kW (5 hp) version is available. This model is limited to 45 km/h and complies with the AM driving license class in many jurisdictions. Regardless of your choice, the low weight (132 kg for the 11 kW and 119 kg for the 4 kW version) and the low seat height of 750 mm endow the CE 02 with effortless, responsive handling characteristics.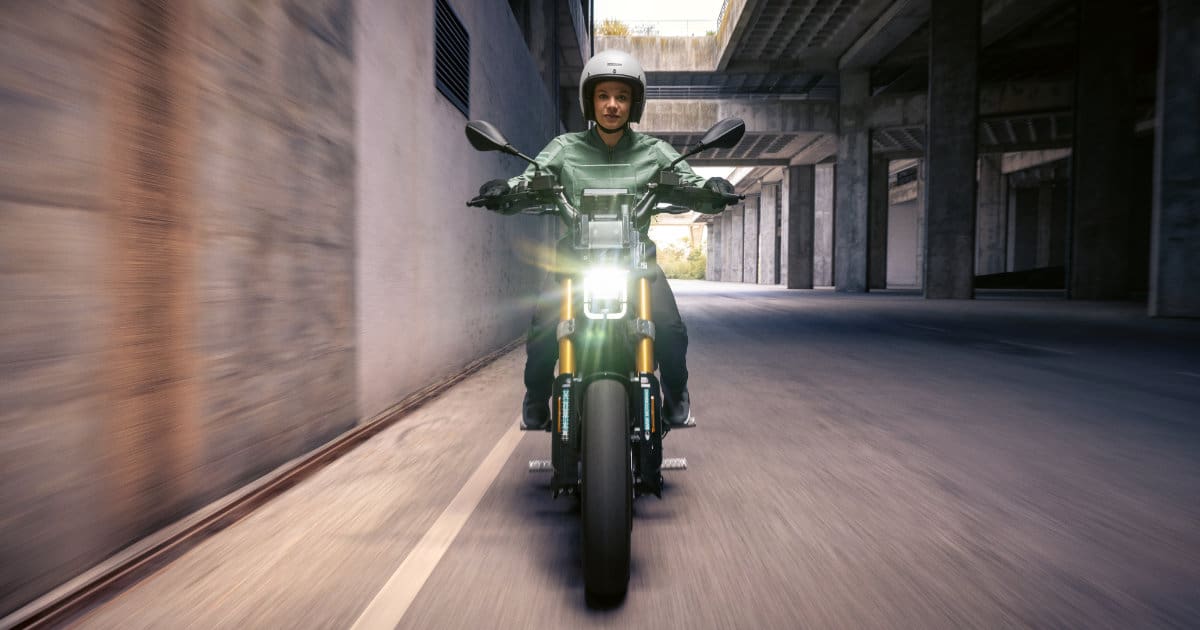 The BMW CE 02 offers two riding modes: "Flow" and "Surf". "Flow" is the optimal setting for cruising in city traffic, while "Surf" provides a more dynamic riding experience beyond the city limits. There's also an additional "Flash" mode available with the HIGHLINE package for an even sportier ride.
When it comes to charging, BMW offers flexibility. The standard package comes with an external charger that boasts a 0.9 kW charging power. This enables the eParkourer to be charged conveniently at standard household sockets. For faster charging, the HIGHLINE package offers a 1.5 kW quick charger, significantly reducing charging times.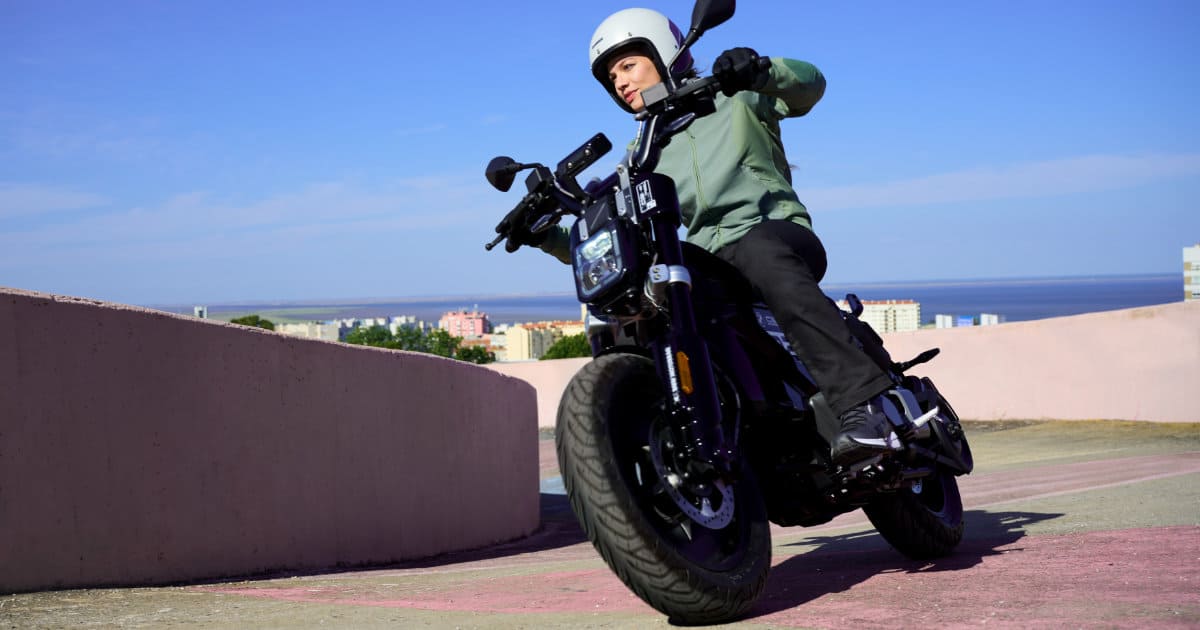 The CE 02 is built on a torsionally rigid double-loop frame made of tubular steel, lending it durability and strength. The front section is equipped with hydraulically damped telescopic forks, while the rear features a single-sided swingarm with a directly pivoted shock absorber. The wide tires are mounted on cast light alloy wheels in a disc wheel design, ensuring stability and control. Disc brakes at the front and rear, along with BMW Motorrad ABS at the front, guarantee safe deceleration.
This model also offers a suite of connectivity solutions. An easy-to-read TFT display offers necessary riding information, including speed and battery charge status. With a USB-C charging socket, riders can keep their devices powered on the go. Thanks to the BMW Motorrad Connected app, riders can also monitor the charging status, control the app using the handlebar keypad, record their trips, and even access other vehicle information remotely.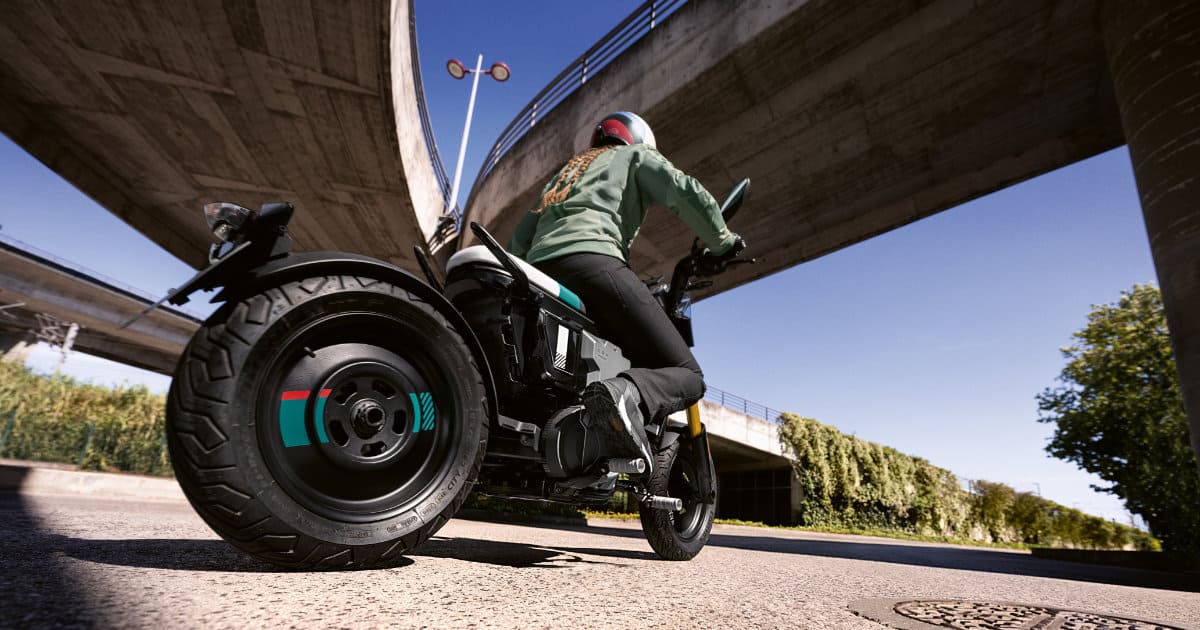 While the CE 02 may not compete on price with other similar performance electric scooters, it's BMW's most affordable electric motorbike to date, with an MSRP of US $7,599. For that price, riders get more than a prestigious BMW emblem, they get the renowned BMW Motorrad backing.
The CE 02's launch solidifies BMW's commitment to electric mobility and continues to broaden their portfolio, alongside the more powerful, higher-priced BMW CE 04 electric maxiscooter. As cities around the globe strive to reduce emissions and promote green mobility, products like the BMW CE 02 undoubtedly play a vital role in shaping the future of urban transportation.
---
Frequently Asked Questions About Light Electric Motorcycles
What is a light electric motorcycle, and how does it differ from a traditional motorcycle?
A light electric motorcycle, such as the BMW CE 02, is a two-wheeled vehicle powered by electricity, typically designed for urban and suburban transportation. Unlike traditional motorcycles that use internal combustion engines, light electric motorcycles rely on an electric motor and battery pack for propulsion. This difference results in quieter operation, lower operating costs, and zero tailpipe emissions. These motorcycles often offer different riding modes to suit various riding conditions and user preferences.
What are the benefits and drawbacks of a light electric motorcycle?
Light electric motorcycles, like the BMW CE 02, come with several advantages. These include zero tailpipe emissions, making them environmentally friendly. They offer lower operating and maintenance costs as they do not require fuel, oil changes, or complex engine services. Their lighter weight compared to traditional motorcycles also makes them easy to handle, particularly in urban settings. However, there are some drawbacks. These can include a shorter range due to battery limitations, and longer refuelling times when compared to petrol-powered bikes. Also, their initial purchase price can be higher than equivalent conventional motorcycles due to the cost of the battery technology.
---
Source
BMW Motorcycles CE 02: Website