Blue Bird, the esteemed school bus manufacturer based in Georgia, has unveiled a state-of-the-art "Electric Vehicle Build-Up Center" in Fort Valley. This sizable 40,000-square-foot facility is a game changer, poised to produce 5,000 eco-friendly electric school buses annually.
Boasting an impressive 91 year history, Blue Bird is committed to quality and innovation in school bus manufacturing right from its Georgia headquarters.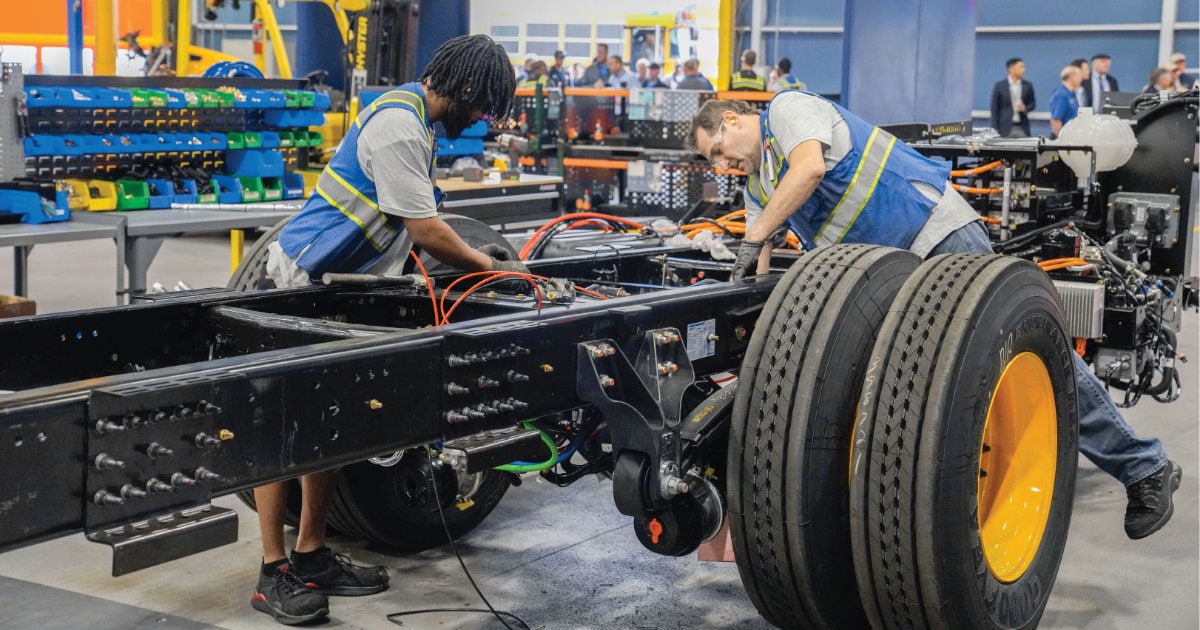 At this cutting-edge center, the eco-versions of Blue Bird's renowned "Vision" and "All American" school buses will be crafted. Accommodating 77 and 84 passengers each, these models retain the cherished features of traditional school buses while embracing green technology. Fueled by a 155kWh battery, they boast a range of approximately 120 miles.
While the daily production rate currently stands at four electric school buses, Blue Bird aims to ramp up this figure to 20. With roughly 1,000 electric Blue Bird buses already cruising the roads and accounting for 6% of the company's total volume, the move to electric is clearly underway.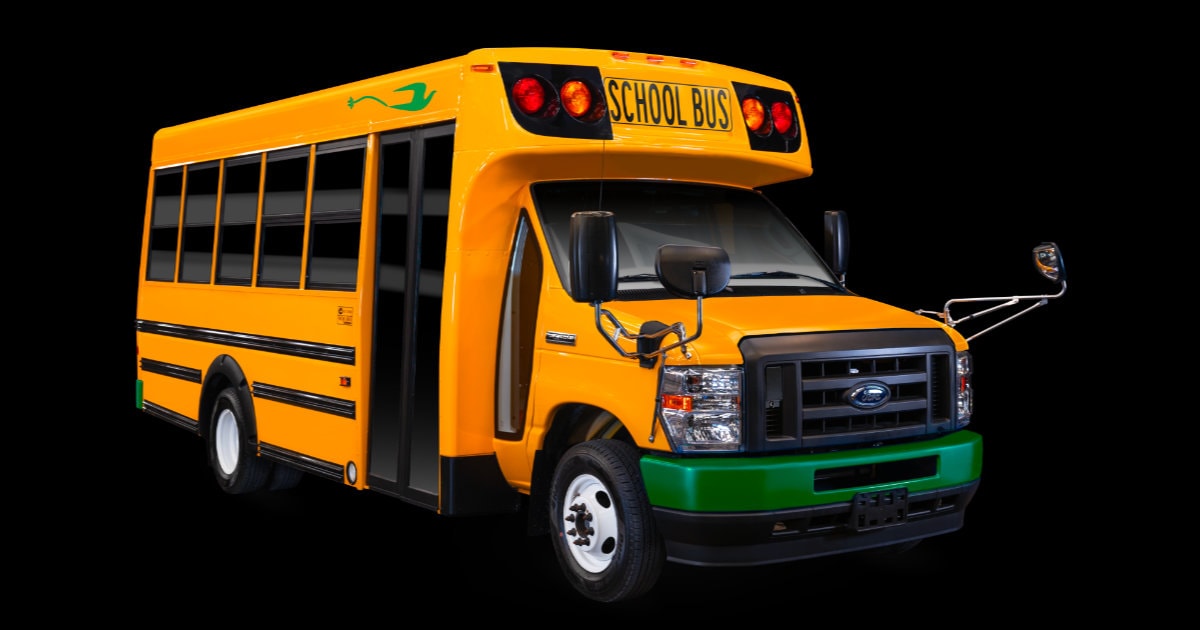 These numbers are projected to surge in the near future, thanks to the substantial incentives provided by President Biden's infrastructure plan. This makes the transition to electric school buses a practical and cost-effective solution, particularly for budget-conscious districts.
Moreover, under new EPA emissions guidelines, a significant shift is expected. By 2027, 33% of school bus sales will be electric. By 2032, that number will raise to 50%.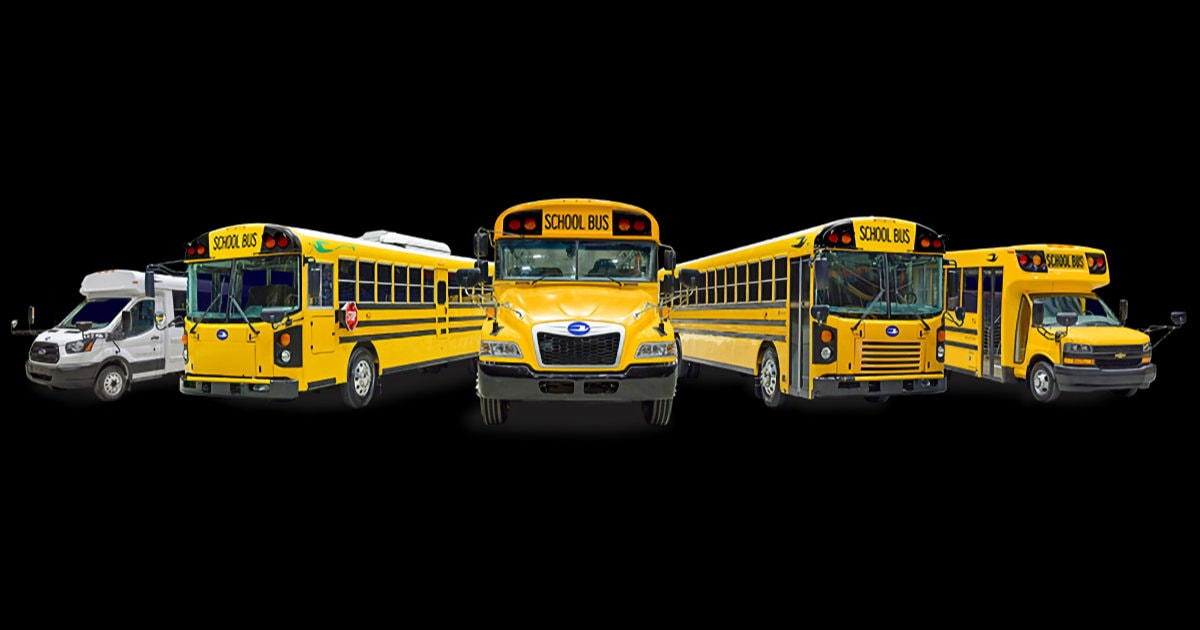 Driven by these governmental policies, Blue Bird anticipates a boom in electric school bus sales, potentially resulting in an order boost worth around $1 billion over the next five years.
These electric vehicle initiatives are reshaping Georgia's manufacturing landscape, with the state emerging as a hub of the emerging "battery belt" in the region. Despite prior reluctance towards climate action, Georgia is now witnessing the launch of numerous new vehicle and battery manufacturing facilities.
This wave of green employment opportunities is set to revitalize Georgia and its surrounding states, complementing U.S. commitment to domestic EV production through the Bipartisan Infrastructure Law and Inflation Reduction Act. Manufacturing roles are often heralded for their economic benefits, and Blue Bird's new facility is anticipated to sustain 2,000 well-paid jobs.
School buses present a prime opportunity for electrification, considering their operational routine. They follow short, fixed routes, have long idle periods for recharging, and most crucially, electric versions eliminate harmful emissions. Research has validated that electric school buses can decrease student sick days, enhancing pupil health and boosting school attendance rates.
---
Frequently Asked Questions About Electric School Buses
How efficient are electric school buses compared to traditional ones?
Electric school buses offer numerous advantages over traditional, fuel-powered buses. They have significantly lower operating costs, primarily due to reduced fuel and maintenance expenses. The lack of exhaust emissions is a significant environmental benefit, contributing to cleaner air and lower carbon output. Additionally, electric buses operate quietly, reducing noise pollution. They have enough battery life to cover typical school routes and periods of idle time allow for convenient recharging.
Are electric school buses safe for students?
Yes, electric school buses are safe and even offer benefits over traditional buses. Firstly, they undergo the same rigorous safety testing as their traditional counterparts. However, they also provide additional health benefits due to the elimination of harmful exhaust emissions, leading to cleaner air for students to breathe both within and outside the bus. Moreover, studies suggest that the transition to electric school buses can reduce student sick days and improve overall student health and attendance.
---
Source
Blue Bird: Website