Alexander Dennis, one of the top global bus manufacturers, recently presented the first five electric double-decker buses to Andy Burnham, Mayor of Greater Manchester. This is part of a 100-bus order placed by Transport for Greater Manchester.
In a bold step towards sustainability, these initial 50 zero-emission buses are set to roll out in Wigan, Bolton, Salford, and Bury in September. Coinciding with the launch of the Bee Network, it marks the first time in almost four decades that buses will be under local governance. A second batch of 50 buses is expected by March 2024. The expansion will cover areas such as Bury, Rochdale, Oldham, parts of Manchester, Salford, and Tameside. The remaining Greater Manchester areas are slated to receive services by January 2025.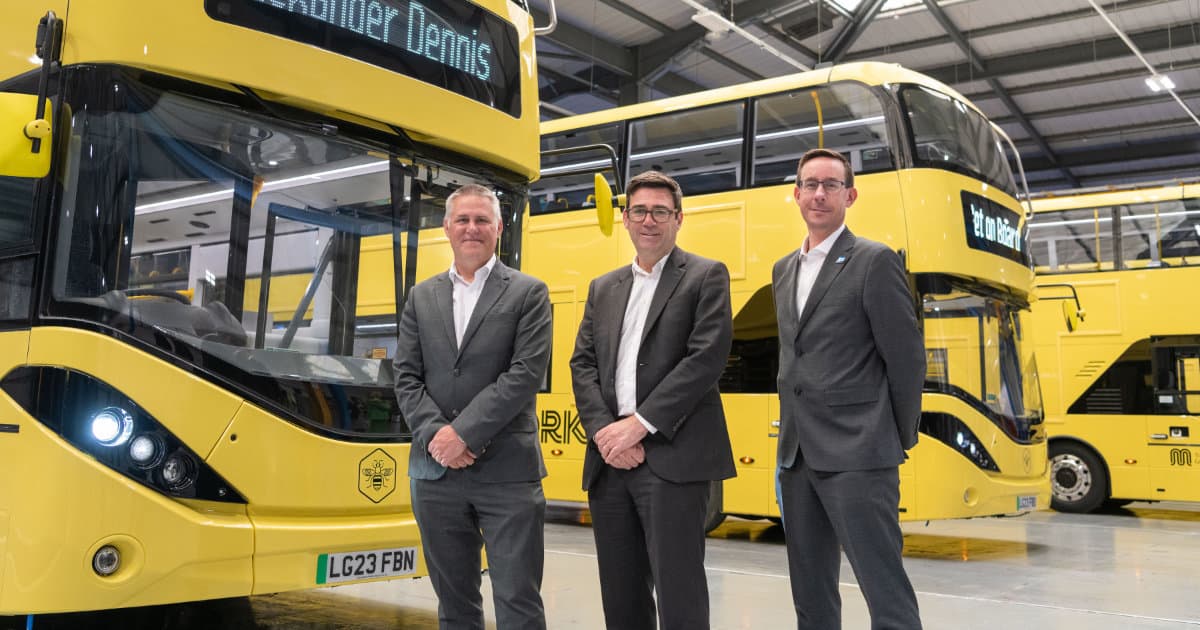 These state-of-the-art electric buses, BYD–Alexander Dennis Enviro400EVs, are 10.8m in length and capable of accommodating 62 passengers. Ensuring inclusivity, the buses are equipped with two wheelchair bays, hearing induction loops, audio and visual announcement systems, and anti-slip flooring. Funding for these eco-friendly public transportation options comes from the government's City Region Sustainable Transport Settlement.
Martin West, Group Commercial Director of Alexander Dennis, expressed his company's pride in crafting these buses. He highlighted that these electric vehicles would offer seamless travel experiences while reducing harmful tailpipe emissions. The UK-based assembly of these buses not only supports over 2,000 jobs and apprenticeships at Alexander Dennis but also promotes zero-emission mobility across the country, benefiting communities in Northern England and beyond through the domestic supply chain.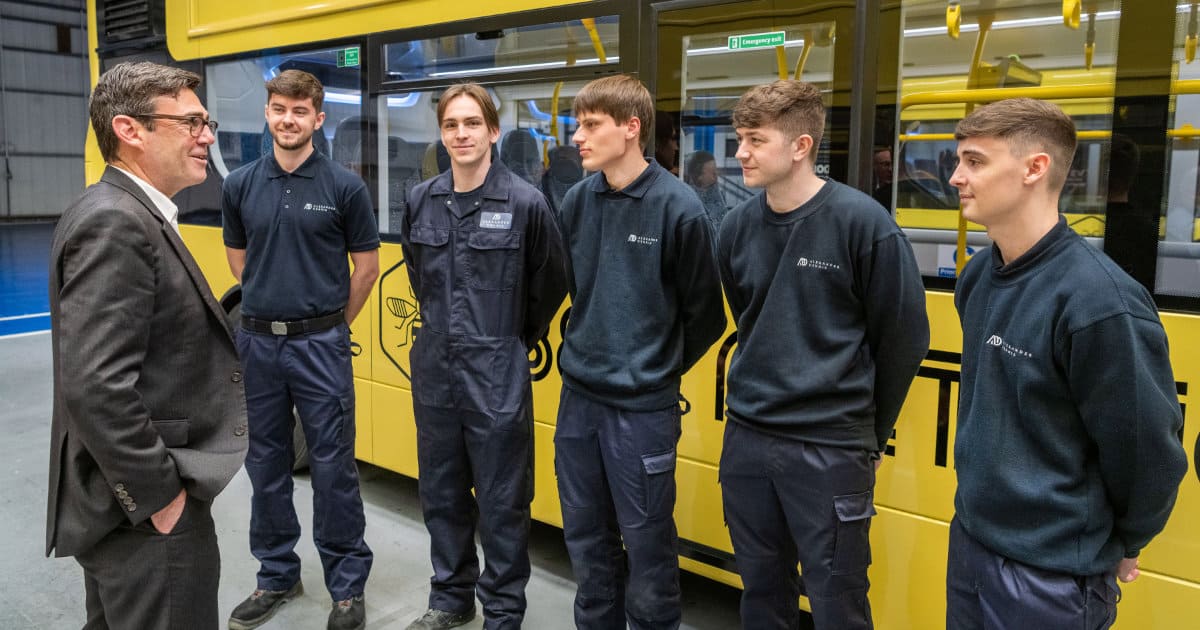 These revamped bus services align with Greater Manchester's Bee Network plan, aiming for an accessible, integrated network combining local trams and buses, and eventually local train services. This dovetails with the most comprehensive walking, wheeling, and cycling network in the UK.
Mayor Andy Burnham underscored the importance of this fleet in transforming the city's transportation landscape. Emphasizing the eco-friendliness and accessibility of these buses, he eagerly awaits the day they transport their first passengers. He also pointed to the ripple effect of benefits from the Alexander Dennis contract on the UK economy, contributing to securing skilled jobs and training.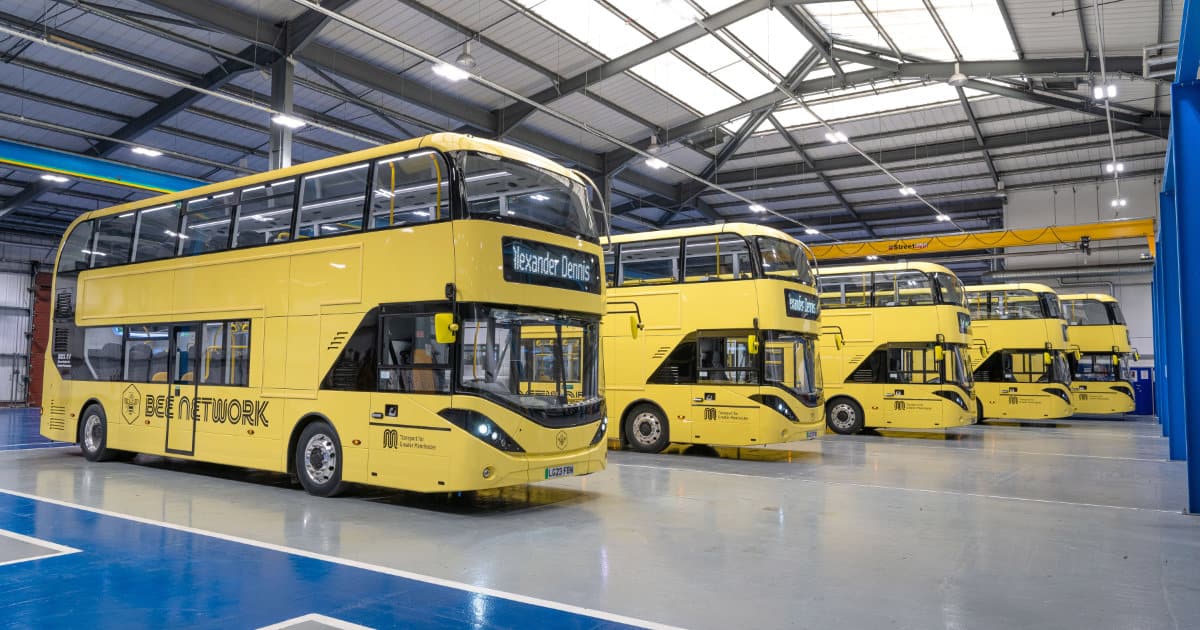 The BYD–Alexander Dennis Enviro400EV bus boasts sturdy construction, featuring a welded steel chassis and an aluminum body. It provides a range of size options, with choices between 10.3m and 10.8m in length, a fixed width of 2.55m, and height options of either 4.2m or 4.3m. The bus is designed with a maximum passenger capacity of 87, including up to 72 seats distributed across an upper saloon and a lower one, with 43 and 29 seats respectively. Thoughtful accessibility features have been included, such as one or two wheelchair spaces that can be accessed via a manual ramp at the front door or an electric one at the center door.
Powering these eco-friendly buses are two BYD motors, each capable of producing up to 150kW. They utilize BYD's lithium-iron-phosphate battery technology, providing 339kWh for the 10.3m model, and either 375 or 382kWh for the 10.8m model. To maintain a high level of operational efficiency, the bus includes a 112kW DC plug charging system and offers an optional 300kW roof-mounted charging rail. The bus can cover up to 160 miles on a single charge, a range that may vary depending on the duty cycle and operating conditions. Lastly, to ensure passenger comfort, the bus features a climate control system optimized for effective air circulation, using a zero-emission heat pump for both heating and cooling.
---
Frequently Asked Questions About Electric City Buses
How long does an electric city bus take to charge, and how far can it travel on a single charge?
Electric city buses typically require between 2 to 5 hours to fully charge, depending on the specific battery technology and the power of the charging station. As for distance, most modern electric buses can cover between 100 to 200 miles on a single charge under ideal conditions. However, factors such as the bus's load, route topography, driving style, and weather conditions can impact the actual range.
What are the environmental benefits of electric city buses compared to traditional diesel buses?
Electric city buses offer substantial environmental benefits over their diesel counterparts. Firstly, they produce zero tailpipe emissions, reducing air pollutants such as nitrogen oxides and particulate matter, which are harmful to human health. Secondly, electric buses have a lower carbon footprint, especially if the electricity they use is sourced from renewable energy. Lastly, they are much quieter than diesel buses, contributing to lower noise pollution in urban areas.
---
Sources
BYD Commercial Vehicles: Website
Alexander Dennis: Website