Peugeot Cycles, a global leader in the bicycle industry for almost 140 years, is revolutionizing the market with its new range of connected electric bicycles. Catering to families and professionals, these innovative offerings bolster the company's rich legacy that dates back to 1885. A key player in the industry, Peugeot Cycles, through its exclusive licensee Cycleurope Industries, has a broad portfolio of electric bike offerings spanning various categories such as junior, trekking, city, and mountain bikes.
The European market for electric bikes hit a record high in 2022 with 5.5 million units sold, showing an annual growth of 8.6%. Nearly a quarter of bicycles sold in Europe were electric last year. Building on this momentum, Peugeot Cycles is slated to enhance its range of electric bikes towards the end of 2023 and early 2024 with new, advanced models that leverage cutting-edge connected technologies.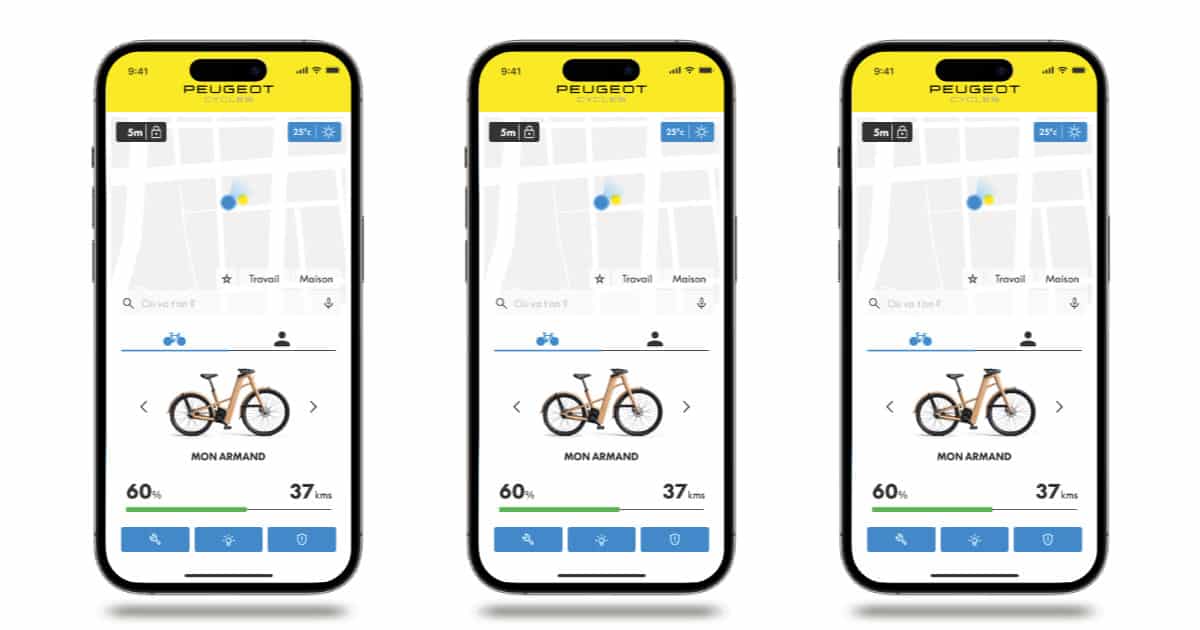 With a new dedicated smartphone application, these innovative bikes offer several features such as adaptive electric assistance, an anti-theft system, an alarm, bike geolocation, real-time navigation, destination weather forecasts, and route statistics among other benefits. The new range of connected electric bikes will debut in three categories: city bikes (the Digital e-Bike), longtail cargo bikes (the Digital e-Longtail), and bi-carrier multi-use cargo bikes (the Digital e-Front Load).
The Digital e-Bike is an impressive city commuter bike with a striking design that includes an exaggerated downtube and a minimized top tube. The mid-drive motor is connected to the rear wheel through a belt drive system, a departure from the traditional chain drive system found on most of Peugeot's e-bikes. The bike also comes with tight-fitting fenders, swept back handlebars, and hydraulic disc brakes.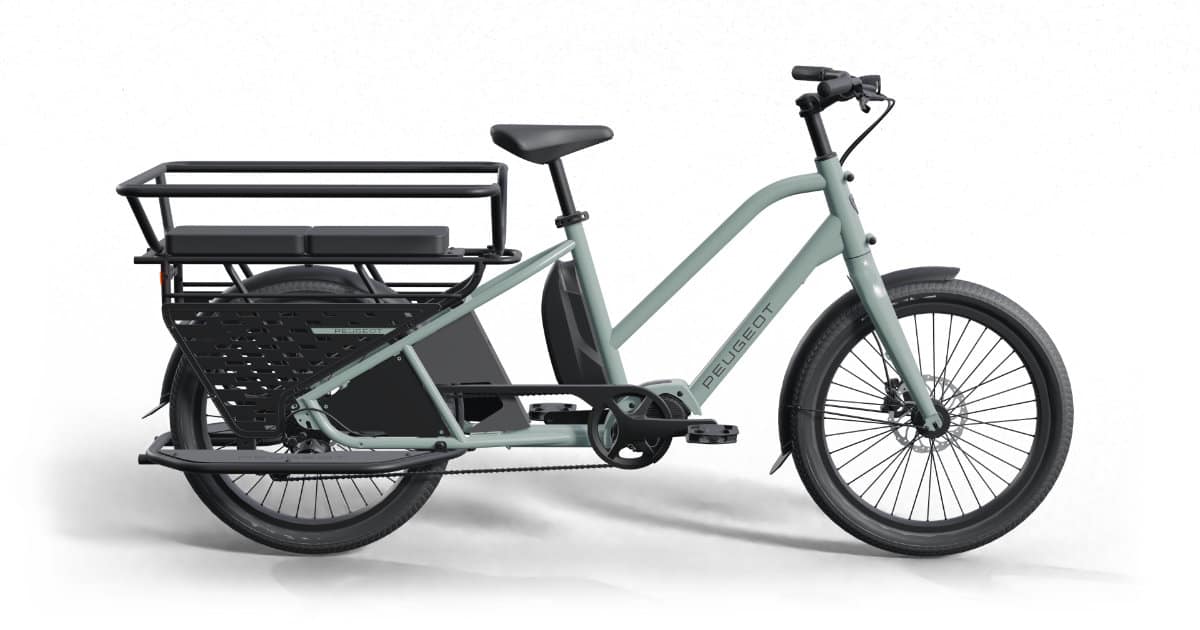 The Digital e-Longtail is a long-tail cargo bike designed for families. Its elongated rear can comfortably carry up to two children or loads of cargo. Classic design elements are found in the front end, while the elongated rear features a long rack with padded bench seats and a wheel skirt to protect small, dangling feet from contacting the rear wheel. The wraparound running boards on either side of the rear wheel allow the e-bike to be parked vertically, saving space in garages or apartments.
Finally, the Digital e-Front Load is a front loader cargo e-bike designed to transport up to three children or hefty loads. This model, popular across Europe for grocery shopping and commuting children around town, mimics the usage of SUVs and large cars in the U.S.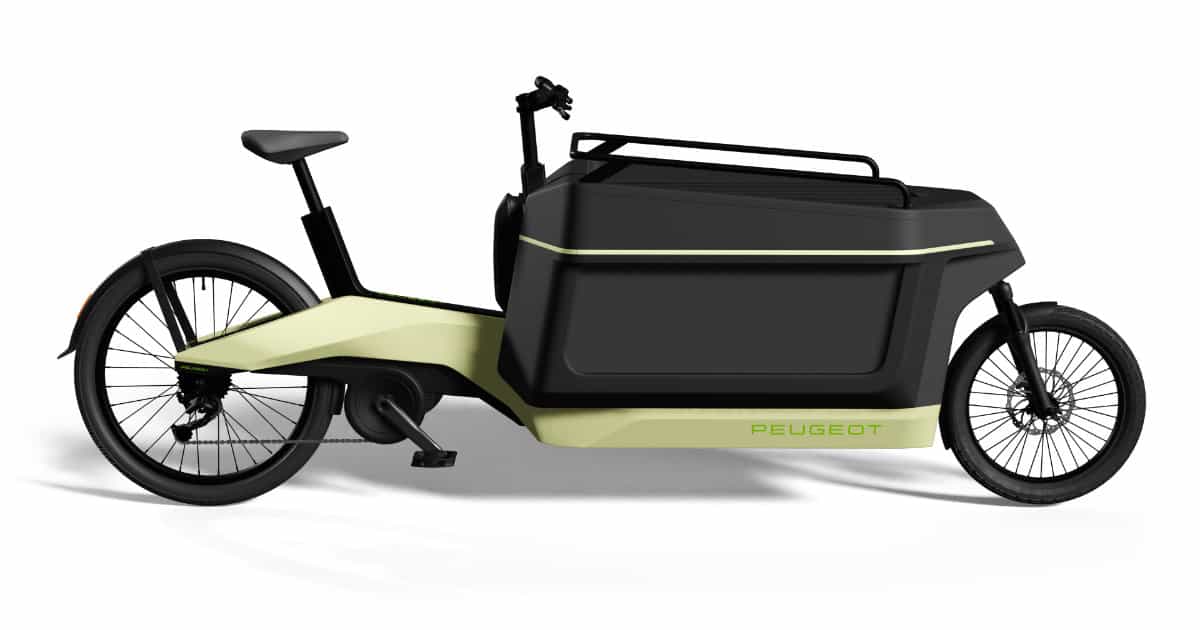 Peugeot Cycles' new range of cargo bikes aims to meet the growing demand for electric mobility solutions from families in urban areas and businesses of all sizes. Whether it's artisans using the twin-cargo bike as a work tool or logistics companies looking for light vehicles for last-mile delivery, the new lineup caters to diverse needs.
The entire expanded range of Peugeot Cycles will be available from the main dealer networks of Cycleurope Industries. The three new models of connected bikes, targeted at both B2C and B2B markets, will be designed and manufactured by the start-up Beweel and distributed through its own channels.
While Peugeot has yet to announce pricing for the new e-bikes, enthusiasts can get a glimpse of the innovative designs at the Pro-Days show from July 2 to 4, 2023, in Paris Exhibition, Porte de Versailles.
---
Frequently Asked Questions About Electric City Bikes
What are the benefits of using an electric city bike?
Electric city bikes offer numerous advantages. They make commuting more effortless by providing electric assistance, reducing the physical strain of cycling, particularly over long distances or up steep hills. This feature makes them ideal for urban commutes where you want to arrive at your destination without excessive sweat or fatigue. Moreover, e-bikes can be a more eco-friendly alternative to cars, contributing to less traffic congestion and lower carbon emissions. Lastly, they often come with advanced features such as integrated lights, racks for carrying goods, and built-in locks, providing convenience for everyday use.
How long does the battery last on an electric city bike?
The battery life of an electric city bike can vary widely depending on the model, the battery capacity, the level of motor assistance used, the terrain, and the rider's weight. However, on average, you can expect a typical e-bike battery to last between 30 to 60 miles on a single charge. It's important to note that most electric city bikes feature removable batteries, allowing you to charge them conveniently, even when you're away from the bike. Remember, taking good care of your e-bike's battery by charging it regularly and avoiding extreme temperatures can help prolong its overall lifespan.
---
Sources
Peugeot Cycles: Website
Cycleurope Industries: Website