U.S. military branches are currently determining how best to integrate new innovative combat-ready electric vehicles (EVs) into their fleets. Leading the charge, GM Defense recently introduced an innovative Electric Military Concept Vehicle (eMCV) at the prestigious Marine Corps exposition held in Washington, DC. By unveiling the eMCV, GM Defense hopes to stimulate conversation about future military electric vehicle requirements and adapt its product line accordingly.
GM Defense's eMCV prototype signifies a leap forward in military-grade electric vehicle design. It is meticulously modeled after the GMC HUMMER EV Pickup and integrates General Motors' groundbreaking EV propulsion system – the Ultium Platform. The Ultium Platform has proven its superiority over prior GM hybrid or extended range EV technologies, delivering impressive power, range, and scalability.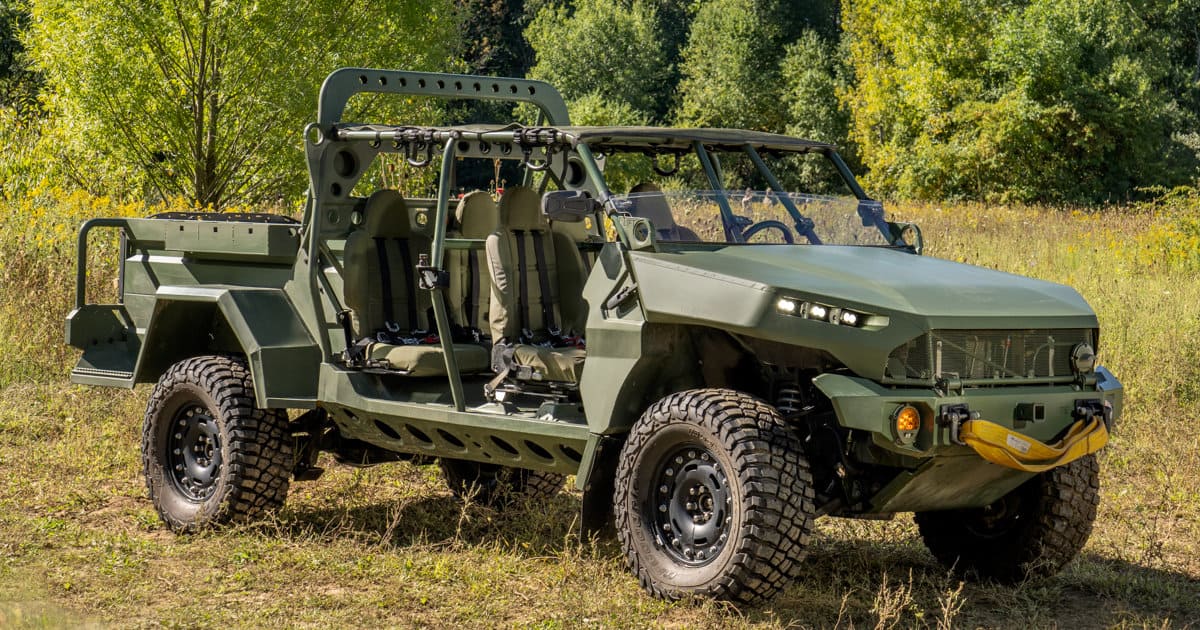 The standout feature of the Ultium Platform is its flexibility. It boasts an adaptable design that can accommodate various form factors and battery chemistries. This ability to adapt is critical in meeting the evolving demands and specifications of ever-changing military applications.
The eMCV is a testament to GM Defense's capacity to leverage cutting-edge commercial technologies for use in combat. It signifies a pivotal stride towards assisting global defense and government clients in transitioning to a more electrified, autonomous, and connected future. The eMCV is more than just a concept; it actively influences GM Defense's development of their Series Hybrid Light Tactical Wheeled Vehicle.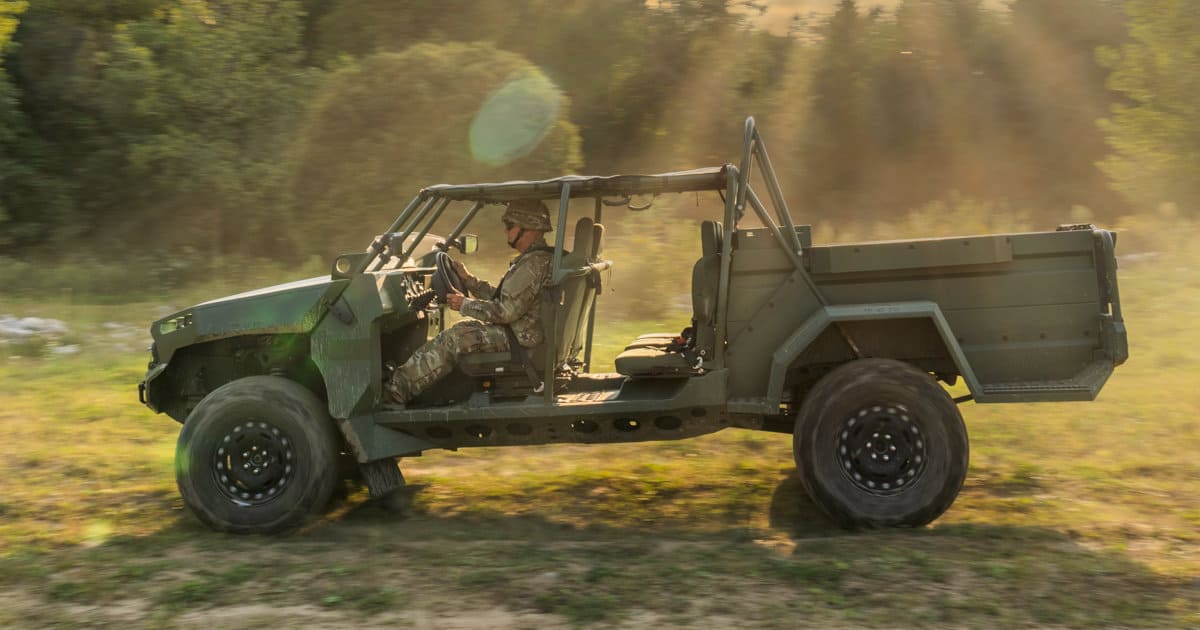 Accommodating six passengers, the eMCV features state-of-the-art capabilities such as Silent Watch and Silent Drive. These features contribute to a reduced acoustic and thermal signature, boosting the vehicle's stealth characteristics. Moreover, the eMCV provides considerable exportable power, crucial for operating mission-critical equipment. It can also deliver bursts of speed through its high-end torque, a characteristic advantage of electric vehicles.
The eMCV embodies the formidable off-road capabilities of GM's commercial all-elecrtic super truck, but with further enhancements. These include FOX performance shocks, 37-inch tires, heavy-duty brakes, and refined approach and departure angles. These modifications collectively contribute to exceptional off-road mobility, ensuring the vehicle can handle a variety of terrains with ease.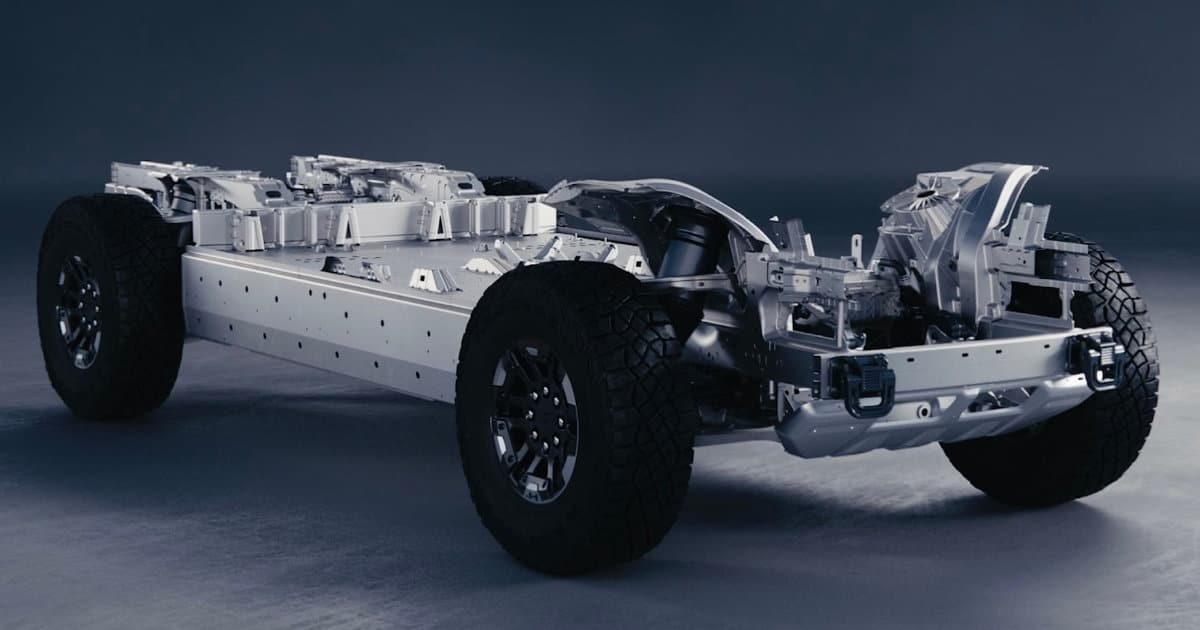 Designed with practicality in mind, the eMCV comes equipped with a 46-inch gun ring and swing side-arm mounts. Further adding to its utility, it houses an on-board 12 kW diesel-powered generator. This generator can produce electric power to recharge the EV batteries, thus ensuring the vehicle's endurance during extended field operations.
While the eMCV was not developed in response to a specific military request, GM Defense's Chief Engineer and Director for Advanced Product Development, Paul Beaker, noted that its design would influence the company's ongoing development of the Next Generation Light Tactical Wheeled Vehicle. Additionally, the eMCV will inform their proposal for the Army's Electric Light Reconnaissance Vehicle (eLRV) program. Beaker refrained from sharing specific details about GM Defense's eLRV proposal, although he confirmed that one is in progress.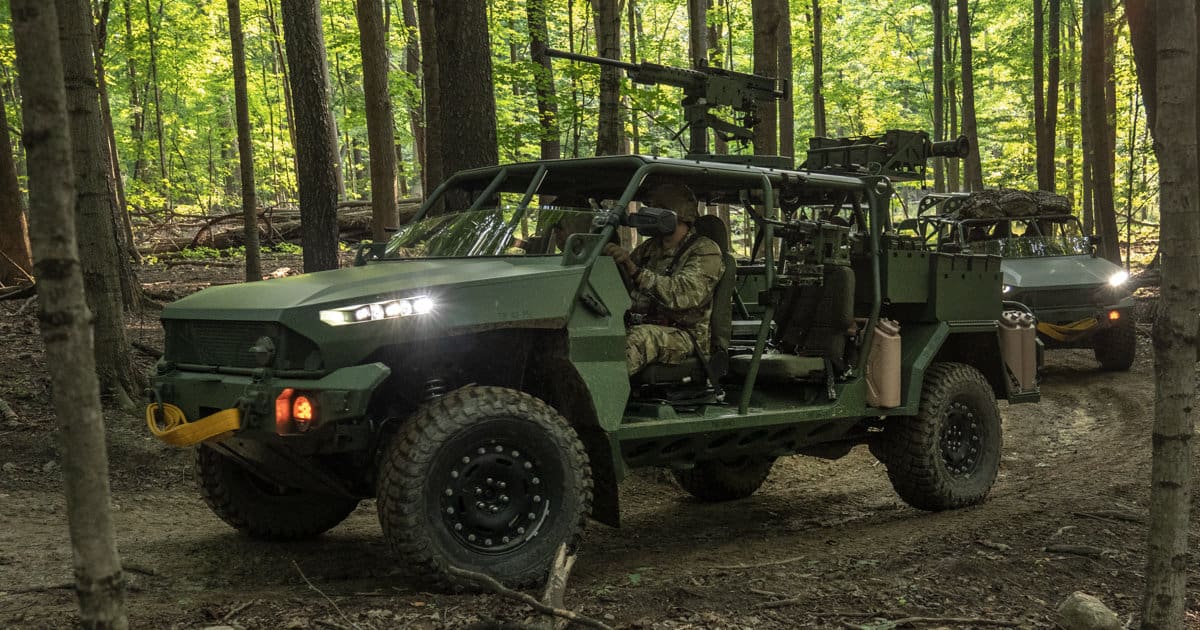 The Army's recent initiation of an eLRV prototype competition signals the military's commitment to embracing electric vehicle options. Their announcement outlined the desired features for the vehicle: enhanced mobility, improved lethality, and increased mission load capacity for a six-soldier scout squad, along with superior protective features.
The Electric Military Concept Vehicle by GM Defense is a game-changer in the field of military vehicles. Representing an amalgamation of the best in commercial electric vehicle technology with strategic military design, the eMCV is poised to revolutionize the military vehicle landscape. With GM Defense at the forefront of such technological innovations, the future of military operations looks set to be more environmentally conscious, efficient, and technologically advanced. As EVs continue to evolve, the transition of military fleets to this cleaner and highly capable technology seems inevitable and more imminent than ever.
---
Frequently Asked Questions About Electric Military Vehicles
What are the advantages of electric military vehicles?
Electric military vehicles offer several key advantages over their traditional counterparts. Firstly, they have a lower environmental impact, aligning with global efforts to reduce carbon emissions. Secondly, electric vehicles generally have fewer moving parts, potentially leading to lower maintenance needs and costs. Lastly, the silence of electric operation can be a tactical advantage in stealth operations.
How do electric military vehicles compare in terms of performance and range?
Electric military vehicles have been improving in terms of both performance and range. They can offer quick acceleration and high torque, which can be crucial in certain combat situations. As for range, while early electric vehicles suffered from relatively limited range, advancements in battery technology have significantly improved their capability. For instance, GM Defense's Electric Military Concept Vehicle (eMCV) boasts a range of up to 300 miles on a full charge. The rapidly evolving field of battery technology promises further enhancements in the future.
---
Sources