Las Vegas has become the newest city to welcome the deployment of the Amazon-owned Zoox autonomous all-electric robotaxi, marking a major milestone for the company. The driverless vehicle is making its appearance on the public roads of Sin City, an initial phase in its move towards a full commercial launch. Notably, this represents the first time a fully autonomous, purpose-built robotaxi has navigated public roads in the state of Nevada.
The maiden voyage of the robotaxi commenced on June 16, 2023, on a one-mile loop around the company's Las Vegas headquarters. Zoox's robotaxi is designed to carry up to four passengers along this public route, traveling at speeds reaching 35 mph. For now, the passengers are exclusively Zoox employees, and the data gathered from these rides will contribute significantly to the development of the company's future public service.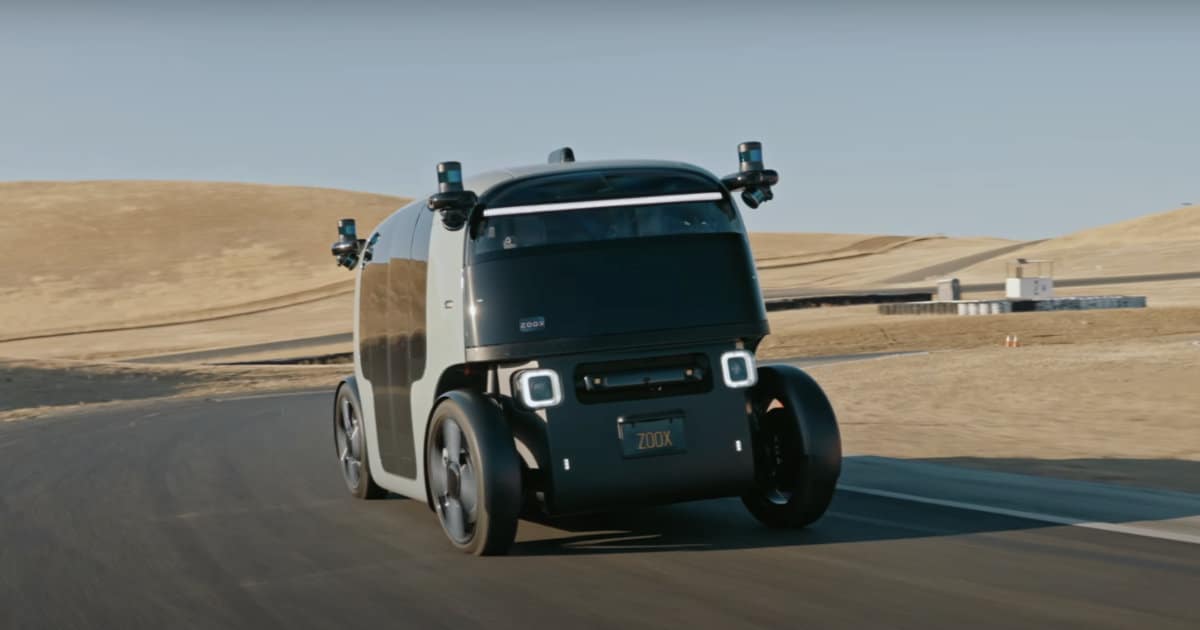 This major accomplishment was made possible by satisfying the stringent safety standards set by both Zoox and the Nevada Department of Motor Vehicles (DMV). The robotaxi's deployment in Las Vegas follows its successful operation in Foster City, California, earlier this year, making Nevada the second state to have this advanced vehicle operating autonomously.
The journey towards deploying autonomous vehicles on the streets of Las Vegas began in 2019, when Zoox arrived with a test fleet of Toyota Highlanders. These vehicles have since gathered crucial data on the city's unique driving conditions and mapped the area in preparation for the robotaxi's arrival. In 2020, Zoox established an office and a depot in the city to support their testing fleet. As part of its expansion plans, the company is significantly augmenting its operations, adding 190,000 square feet of warehouse space for the vehicles and additional office space for the Zoox team.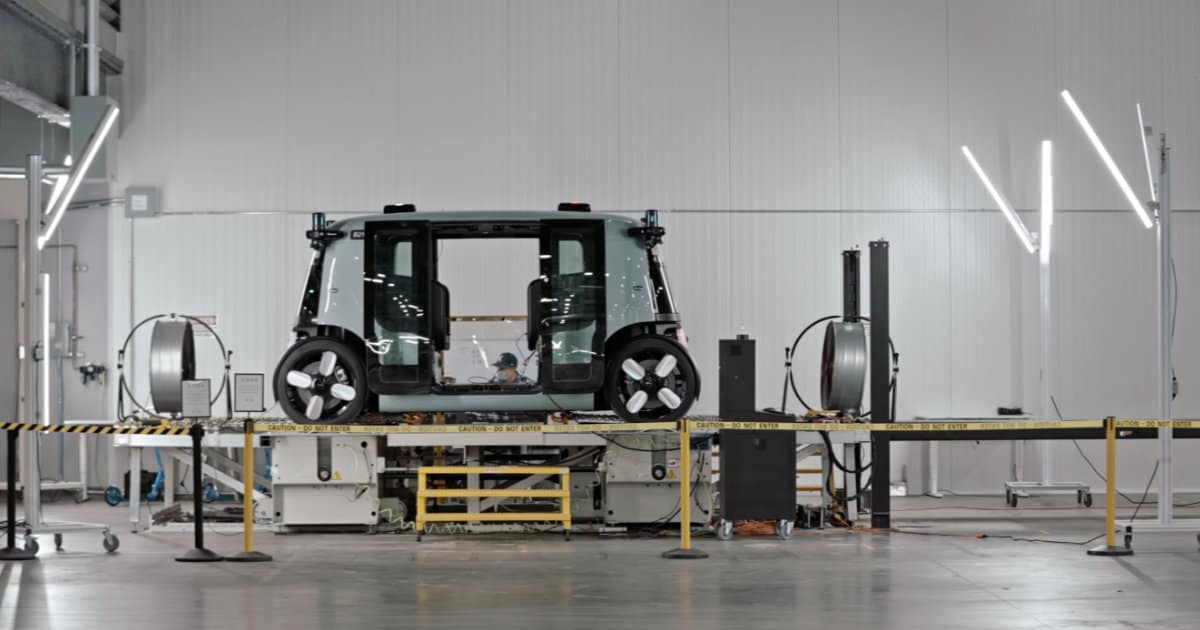 The Vegas deployment represents the latest stride in Zoox's journey to revolutionize transportation. The data and insights gleaned from the rides in Foster City and now in Las Vegas will be pivotal in enhancing the service further. The immediate aim is to offer Las Vegas residents driverless rides, however, the ultimate ambition is to make cities safer, cleaner, and more enjoyable for everyone.
While many self-driving ventures have either folded or scaled back due to capital constraints and economic uncertainty, Zoox has defied the trend, buoyed by the financial backing of parent company Amazon. Zoox's staff size has grown by around 16%, reaching about 2,200 employees, up from 1,900 at the start of the year, according to Jesse Levinson, Zoox's Chief Technology Officer.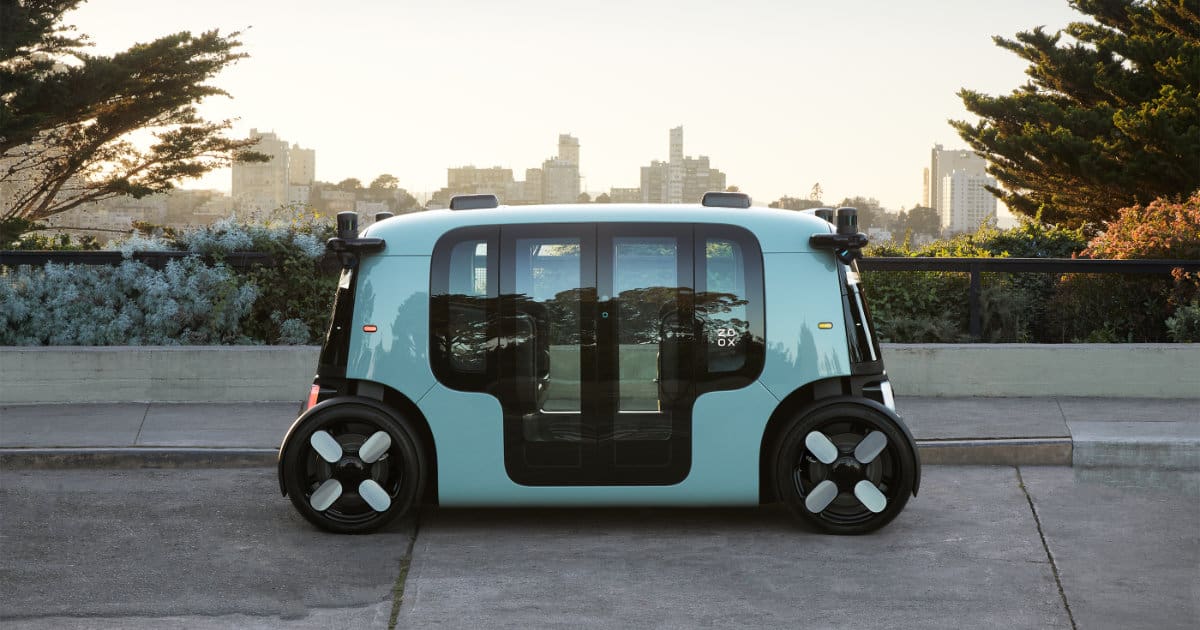 This expansion comes amidst a challenging period for the sector, with other major players like Ford and Volkswagen shutting down their self-driving units due to funding issues. Meanwhile, Alphabet's Waymo laid off 137 employees in its second round of job cuts this year. Despite these industry-wide setbacks, Zoox has managed to maintain a steady growth rate and continues to prepare for a commercial launch.
Though the company's initial testing phase may seem modest with a mere one-mile loop at 35 mph for employees only, it is indeed a significant start. The pace and quality of Zoox's service expansion, both for its employees and eventually for the broader public, will determine whether it has a successful venture or just another costly experiment in the competitive robotaxi space.
---
Frequently Asked Questions About Robotaxis
What are robotaxis?
Robotaxis are autonomous vehicles designed to transport passengers without the need for a human driver. They use advanced AI, sensors, and mapping technology to navigate public roads. Companies like Amazon's Zoox, Waymo, and Cruise are major players in the development of robotaxi technology. The deployment of robotaxis represents a significant stride in the autonomous vehicle industry and a step towards a future of driverless public transportation.
How do robotaxis work?
Robotaxis work by integrating advanced technologies such as artificial intelligence (AI), lidar, radar, and cameras to understand their environment. They generate a 3D map of their surroundings, identify obstacles and road signs, and make navigational decisions. Furthermore, they use machine learning to improve their decision-making capabilities over time, based on the data they collect during their journeys. Their primary aim is to ensure safe and efficient transportation for passengers while minimizing human error.
---
Source
Zoox: Website