In an impressive display of technological innovation, Bosch Engineering and Ligier Automotive have unveiled their latest project – a high-powered vehicle running on a hydrogen engine. The vehicle, an adaptation of the Ligier JS2 R race car, marks a significant stride in the world of motorsports, showcasing the viability of eco-friendly propulsion systems for high-performance applications.
The collaboration between Bosch and Ligier has resulted in a hydrogen-powered vehicle that effectively demonstrates the potential for a sustainable future in motorsports. The race car debuted during the 100th anniversary celebration of the iconic 24 Hours of Le Mans race. The unveiling marks a pivotal moment, underscoring the promise of hydrogen engines in motorsports.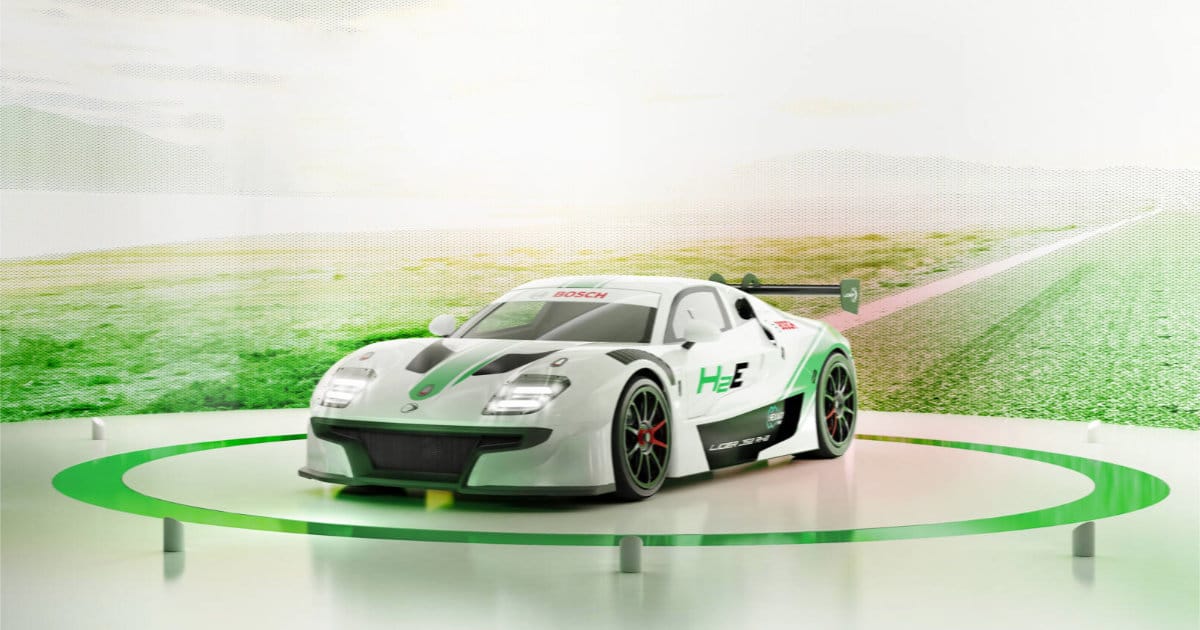 Dr. Johannes-Jörg Rüger, the president of Bosch Engineering GmbH, expressed his belief in the potential of hydrogen engines, particularly for high-performance applications such as motorsports. The hydrogen-fueled demonstration vehicle is a testament to Bosch's extensive expertise in engineering, and in particular, their capabilities in the complex realm of hydrogen technologies. Ligier Automotive's President, Jacques Nicolet, echoed this sentiment, highlighting the Ligier JS2 RH2 as evidence of their readiness to face the challenges of the future with innovative solutions.
In the creation of this trailblazing vehicle, Bosch Engineering directed the overall design, while also developing the engine, tank system, and a robust multistage hydrogen safety system. Ligier Automotive, meanwhile, focused on the overall dynamic performance of the vehicle, the monocoque design, and chassis adaptation of their existing Ligier JS2 R. Ligier also optimized the mechanical components for hydrogen use and led the integration into the new vehicle.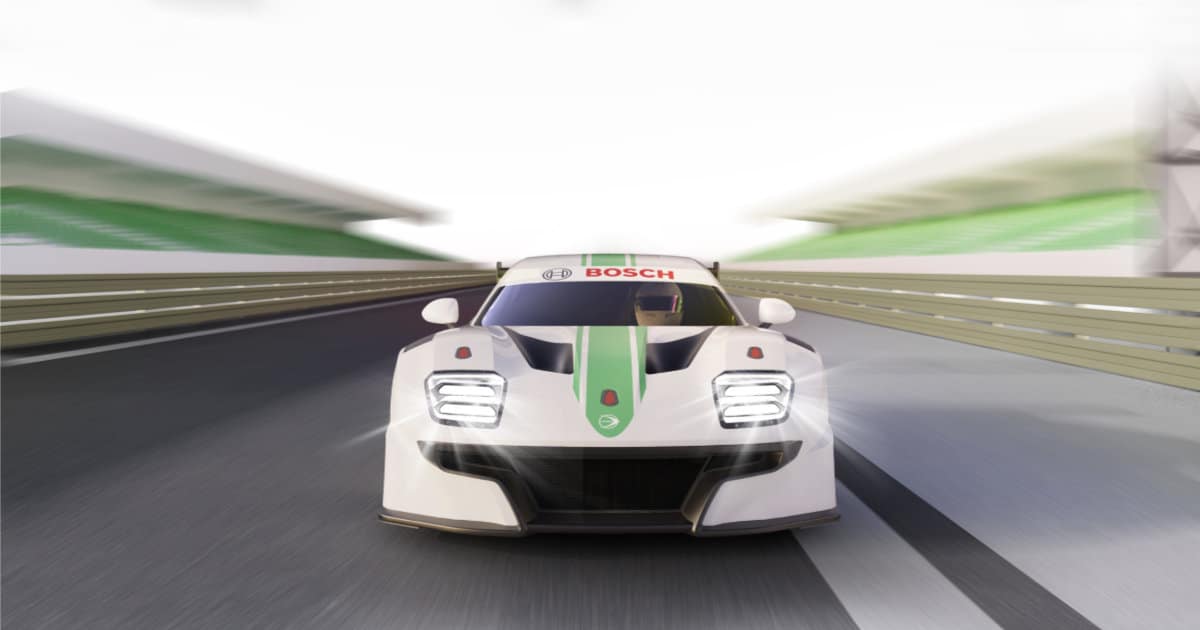 The vehicle sports a V6 hydrogen engine and a carbon monocoque that incorporates three 700-bar type IV hydrogen cylinders from Hexagon Purus. The cylinders conform to the specifications required for high-performance vehicles in terms of dimensions, performance, and safety. The 3.0-liter biturbo V6 engine, which already generates an output of 420 kilowatts, is set for further optimization in the upcoming weeks.
The experts at Bosch Engineering have ingeniously transformed a conventional gasoline power unit to function with hydrogen, adapting the ignition and injection systems. This adaptation ensures lean combustion, resulting in incredibly low nitrogen oxide emissions. Furthermore, it delivers a high specific output, a crucial aspect in high-performance applications.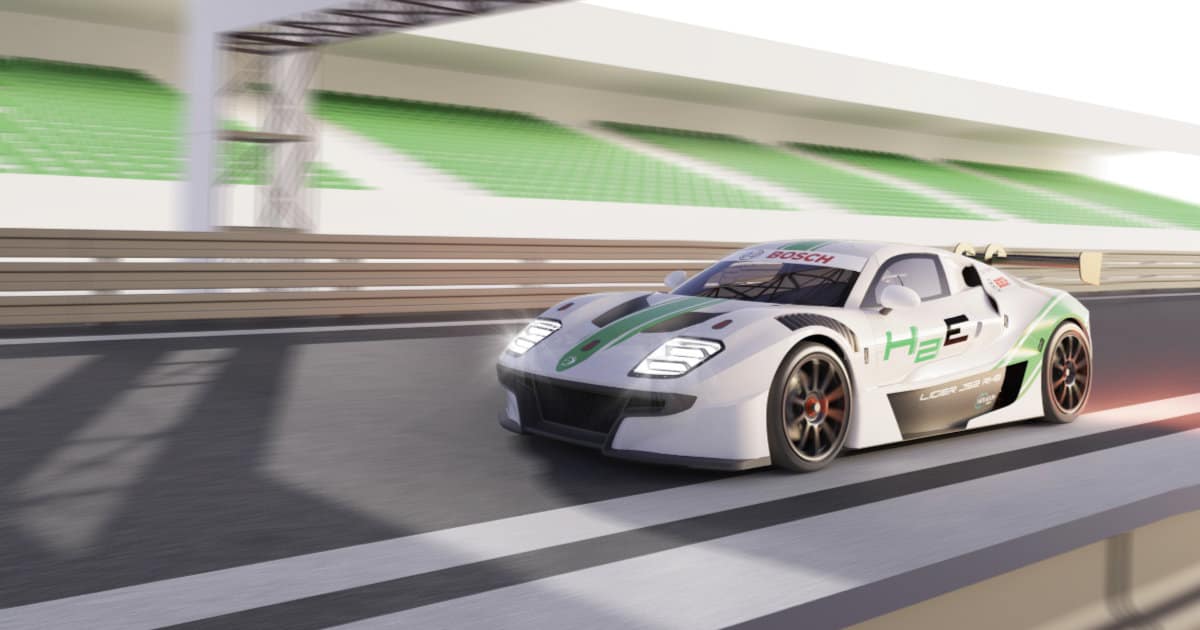 Safety has been a priority in the vehicle's development. The hydrogen safety system, for instance, includes the storage system with high-pressure tanks, pressure controllers, and supply lines to the engine and injection system. In the case of a system failure, gases are expelled to the outside, ensuring the passenger compartment remains safe. In addition, an extensive sensor system is in place to detect leaks, prompting a multistage active safety protocol.
To integrate the hydrogen system, key modifications were made to the Ligier JS2 R. Julien Jehanne, plant manager at Ligier Automotive, detailed their decision to replace the existing structure with a carbon monocoque, with the help of HP Composites and Carbon Mind. By leveraging their expertise in racing car construction, Ligier was able to create a custom-made carbon monocoque.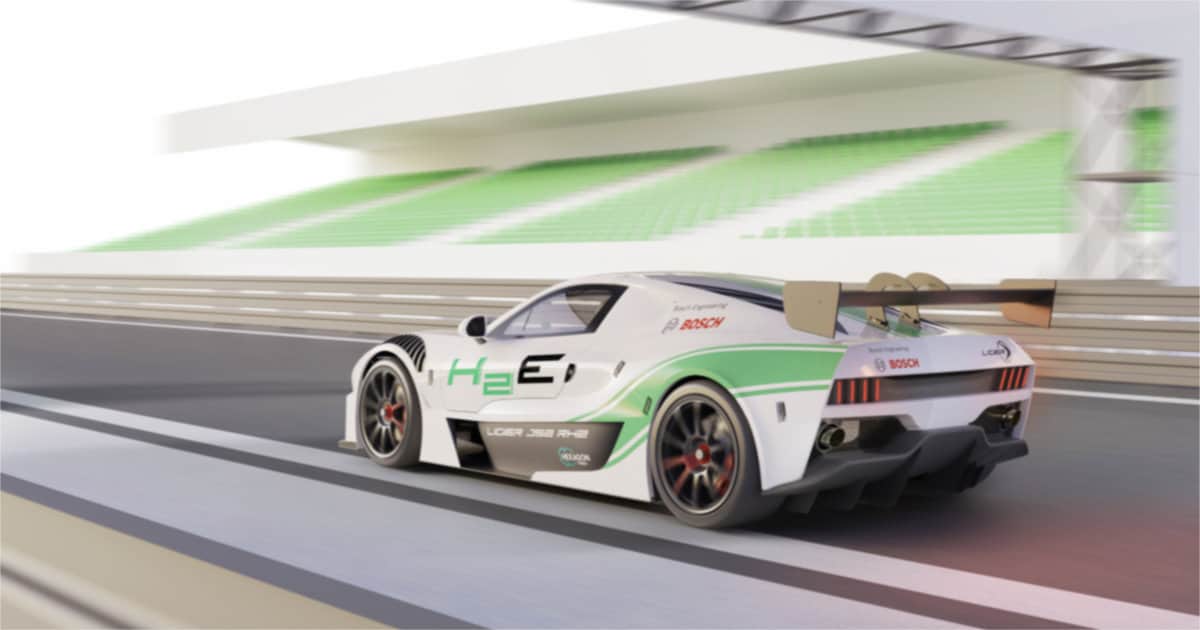 Bosch Engineering's exploration of hydrogen engine concepts dates back to 2016, and their services span high-performance applications and other areas. Beyond their experience as a development partner for super sports cars and motorsports, they possess specific expertise in working with hydrogen. The company has a hydrogen filling station, workshops with necessary ventilation technology, and specially equipped test benches operated by certified, trained personnel for the development and application of hydrogen drives.
---
Frequently Asked Questions About Hydrogen Vehicles
What are the benefits of hydrogen-powered cars?
Hydrogen-powered vehicles have several key advantages that make them an attractive option for the future of transportation. First and foremost, they are eco-friendly; the only byproduct of a hydrogen fuel cell is water vapor, making these cars a zero-emissions vehicle. Second, hydrogen fuel cells provide a high energy yield, meaning that hydrogen cars can potentially have a greater range than electric vehicles. Finally, hydrogen can be produced from various domestic resources, reducing reliance on foreign oil and contributing to energy independence.
Are hydrogen-powered cars safe?
Hydrogen-powered cars are designed to be as safe as traditional gasoline-powered vehicles. Automotive manufacturers use specially engineered fuel tanks that are highly resistant to damage. In case of a leak, hydrogen – being lighter than air – dissipates quickly, reducing the risk of combustion. Furthermore, hydrogen vehicles are equipped with advanced sensor systems to detect any potential leaks, and safety measures are in place to isolate the fuel and mitigate potential hazards. As with any vehicle, proper operation and maintenance are crucial to ensure safety.
---
Source
Ligier Automotive: Website