Lavo Hydrogen Technology has introduced their new Lavo system, a hybrid hydrogen fuel cell battery for the home to compete with the Tesla Powerwall. The Lavo system will combine with rooftop solar panels to deliver sustainable renewable power to homes and businesses.
Who Is Lavo Hydrogen Technology?
Lavo Hydrogen Technology is an Australian startup that designs and produces new hydrogen-based renewable energy storage systems for homes and businesses. Alan Yu, Lavo's CEO, says, "Our mission is to try and change the way people live with energy."
How Does The Lavo Hydrogen Fuel Cell System Work?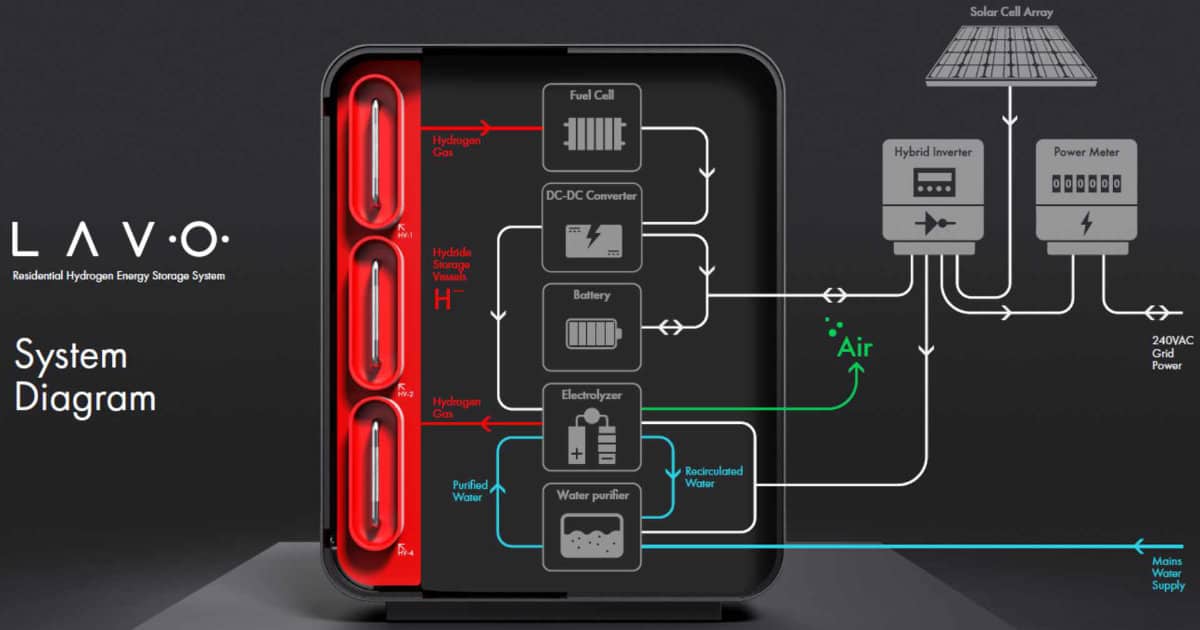 The Lavo system was developed in cooperation with scientists at the University of New South Wales. It uses sunlight collected via a rooftop solar cell array to produce hydrogen gas from water using electrolysis. The hydrogen gas is stored in a patented metal hydride container and, using a fuel cell, converted into electricity and delivered to the home or business when needed.
How Does The Lavo System Compare To The Tesla Powerwall?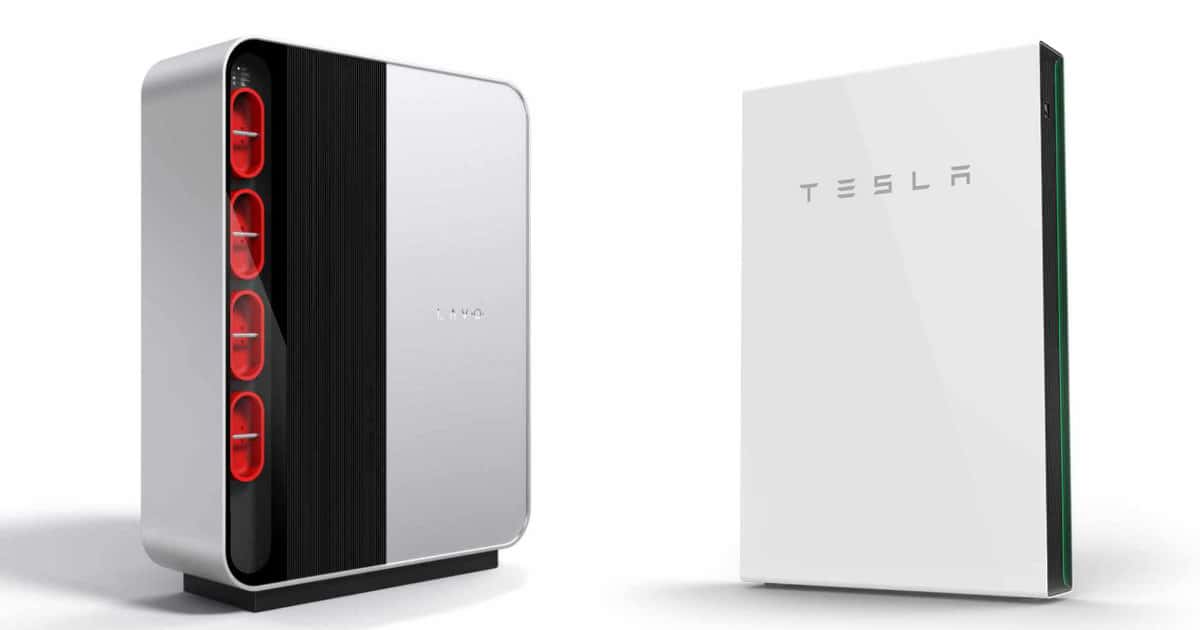 The Lavo Hybrid Hydrogen System is approximately the same size as the Tesla Powerwall and provides, basically, the same function. However, it can store three times more energy and store it for a longer period of time. The Lavo system costs $24,620 and has a usable capacity of 40 kWh. The Tesla Powerwall costs $6,500 and has a usable capacity of 13.5 kWh. Accordingly, the Lavo can store enough energy to power an average home for approximately three days, compared to the Powerwall's one.
Elon Musk, founder of Tesla, is not a fan of hydrogen based energy storage systems. Although they directly compete both with the Powerwall and with Tesla's electric vehicles, Musk claims that hydrogen fuel cell technology is not as efficient as lithium-ion based batteries. They are, however, equally as beneficial to the environment when compared to petroleum or coal based alternative energy sources.
When Can I Buy A Lavo System?
The hybrid hydrogen system will be available for pre-order at home in Australia in November of this year. Installations will be scheduled for approximately June 2021, when final regulatory approval is expected. However, Jake Whitehead, a renewable energy researcher at the the University of Queensland, noted that, "Getting from laboratory to commercial-scale deployment is incredibly difficult." Also, fuel cells tend to require a lot of power and many residential solar arrays simply do not generate sufficient electricity to power the hybrid hydrogen fuel cell system efficiently.
Source
Lavo Hydrogen Technology: Company Website