Fiat is propelling urban mobility into a vibrant, sustainable future with the launch of its new low-speed electric vehicle – the Topolino. This city-friendly microcar, equipped with environmentally-friendly features, marries the principles of reduced carbon, space, and a minimalist footprint. Its sustainable promise, compact design, and affordable price resonate with an eclectic audience, from the young eco-conscious Gen Z to families seeking practicality.
Emphasizing Fiat's commitment to sustainable urban mobility, the Topolino takes compact and electric to the next level. The innovative microcar is the embodiment of the New Dolce Vita style and pure Italian beauty, with a twist of unique offerings. One standout feature is the mini shower, transforming the Topolino into the ultimate beach companion, demonstrating Fiat's creative approach to diversifying its audience.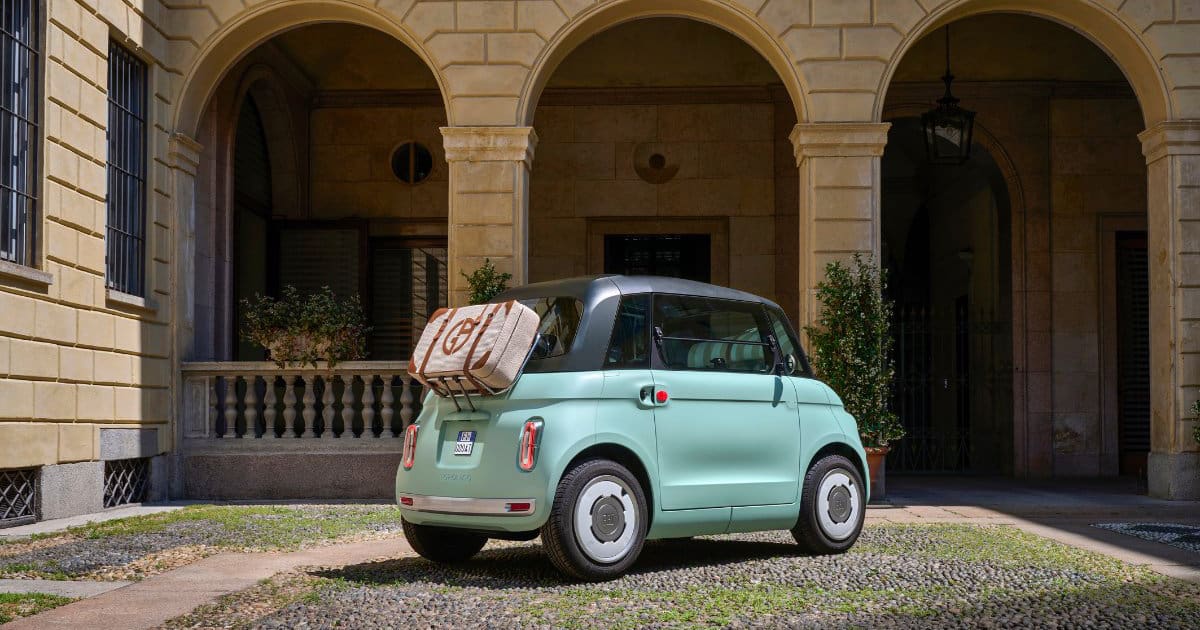 The compact size of the Topolino is purposefully designed to maneuver through both crowded city streets and the narrow roads of coastal villages. Fiat's mission to reimagine urban mobility, while prioritizing sustainability, is evident in the Topolino's design.
Reigniting the simplicity of Italian beauty, the Topolino is an extension of the Fiat 500 family, drawing inspiration from the original 500 model, often referred to as 'Topolino'. The vehicle's 'less is more' aesthetic and compact design underline Fiat's emphasis on freedom, offering users a range of driving possibilities that extend beyond those of a scooter.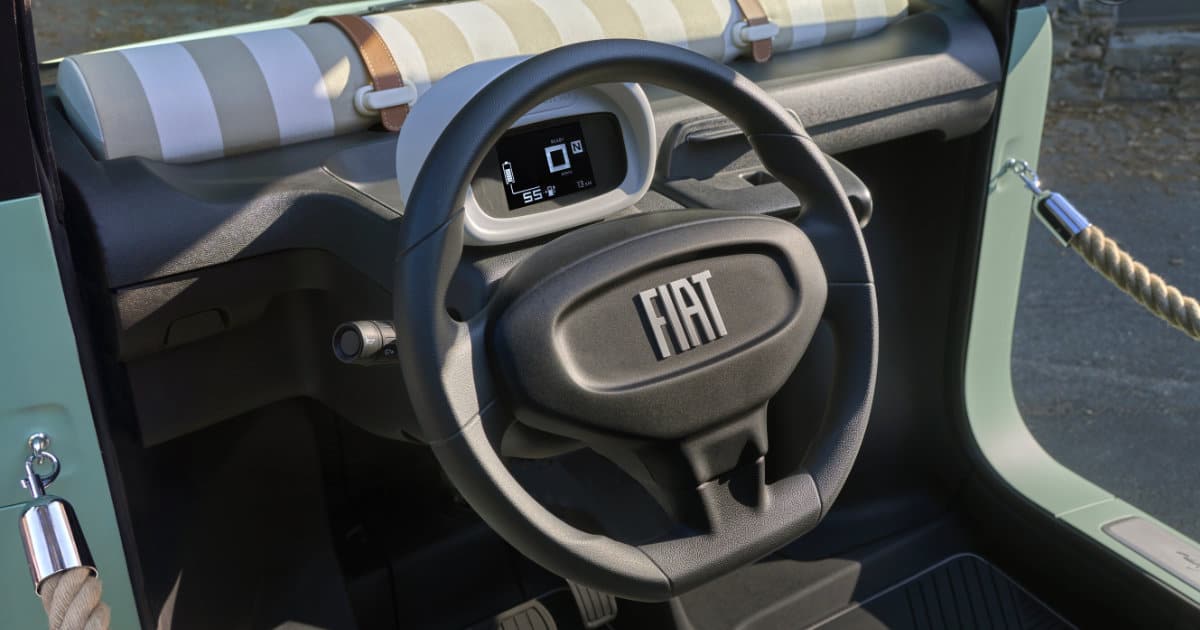 The Topolino is available in two different versions – the closed and open models. Both versions are characterized by their vibrant Verde Vita color, unique wheel design, and unified aesthetic approach for the interior. The microcar, with a length of 8 feet 4 inches, has a safe top speed of 28 mph and an impressive battery offering up to 45 miles of range on a single charge, which takes less than four hours.
The Topolino's petite size doesn't compromise on interior space, offering two offset seats, a large windshield, and ample storage space. These design features provide an expansive perception of space, bolstered by the ability to store a suitcase between the driver and passenger seats.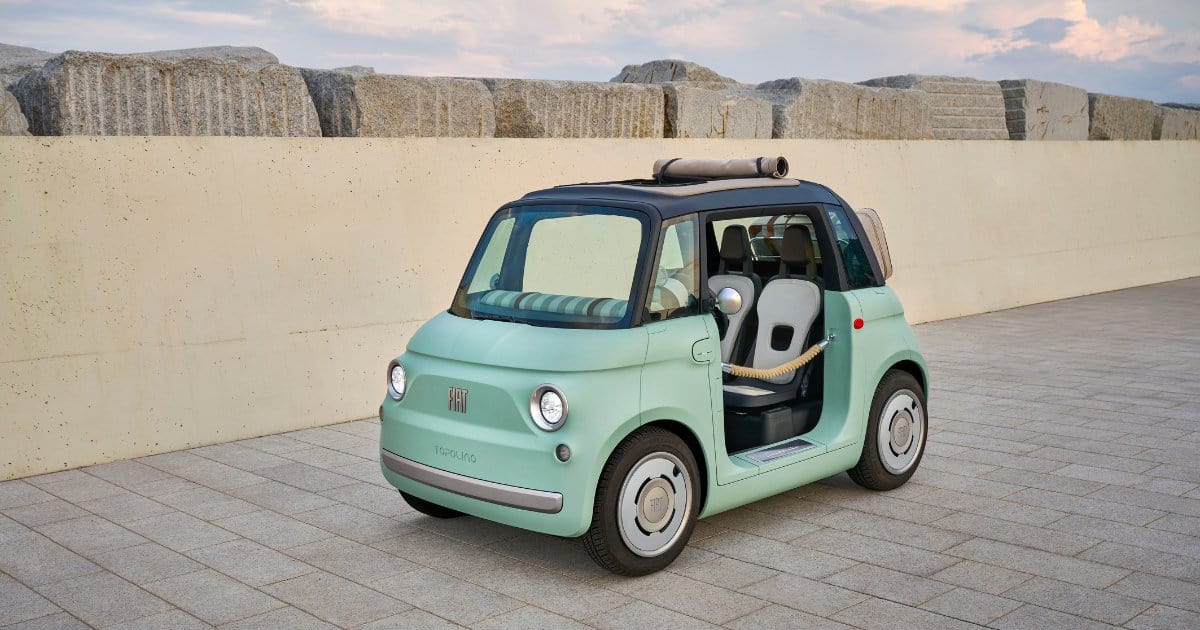 Fiat also offers a selection of customization options for the Topolino, enhancing its beach-friendly, Riviera character. A unique, exclusive beach shower feature can be added, and the closed model can be personalized with wooden-effect stickers. The open model boasts the addition of striped stickers on the roof, adding an extra touch of Dolce Vita. Optional accessories include a spacious rack bag, a USB fan, a Bluetooth speaker, a thermal water bottle, and seat covers that convert into comfortable beach towels, all available in the signature Verde Vita color.
Keeping in line with Fiat's mission to offer an easy and intuitive customer experience, the purchase process for the new Topolino is made incredibly simple. With just three clicks, customers can configure and purchase the vehicle, while also having the ability to track and follow their order.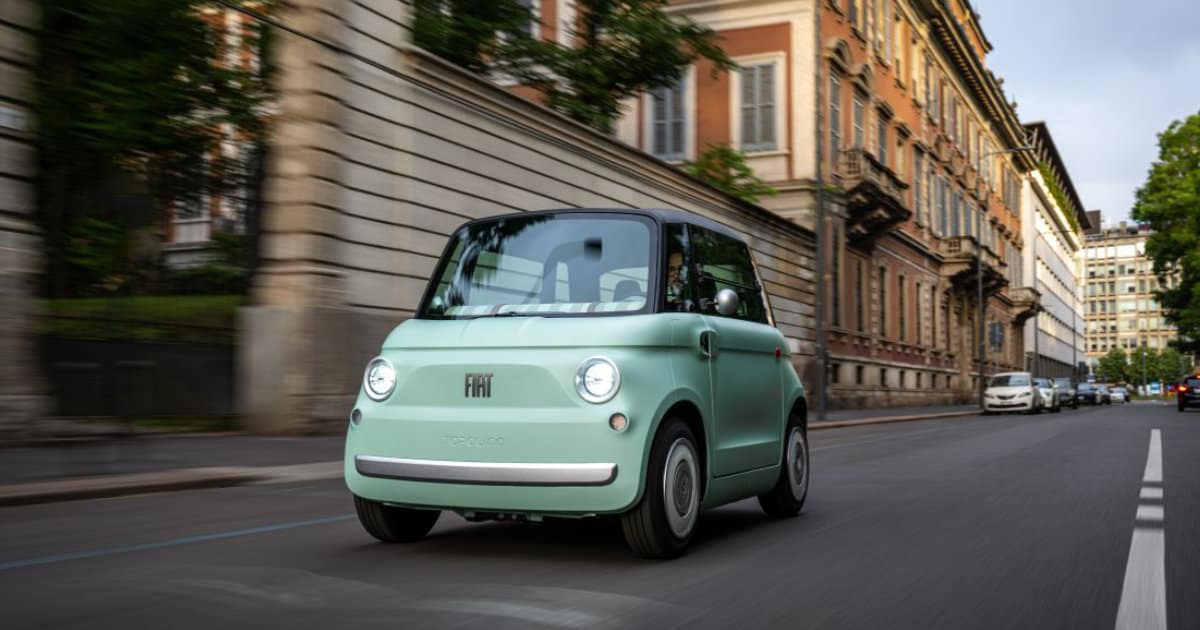 Set to bring color, joy, and a touch of Dolce Vita to urban mobility, the new Fiat Topolino marries functionality with style. By making electric mobility accessible and fun, the Topolino is not only a symbol of Italian beauty but also a testament to Fiat's commitment to sustainable, innovative solutions for city living.
---
Frequently Asked Questions About Electric Microcars
Are electric microcars cost-effective compared to traditional cars?
Yes, electric microcars can be more cost-effective compared to traditional cars. They have fewer mechanical components, which can result in lower maintenance and repair costs. Additionally, electricity is generally cheaper than gasoline or diesel, making the cost per mile less expensive. Certain regions also offer incentives for purchasing electric vehicles, which can further offset the initial purchase price.
---
Sources