A Tesla Solar Roof installation team has completed an install in less than 2 days. This did not include the amount of time that it took to install the underlayment, but is still quite a feat nonetheless. The previous record was a 4 day installation completed by Weddle & Sons in Kansas. As Solar Roof install volume and experience continue to increase, we are inching closer towards Elon Musk's stated vision of a one-day Solar Roof install.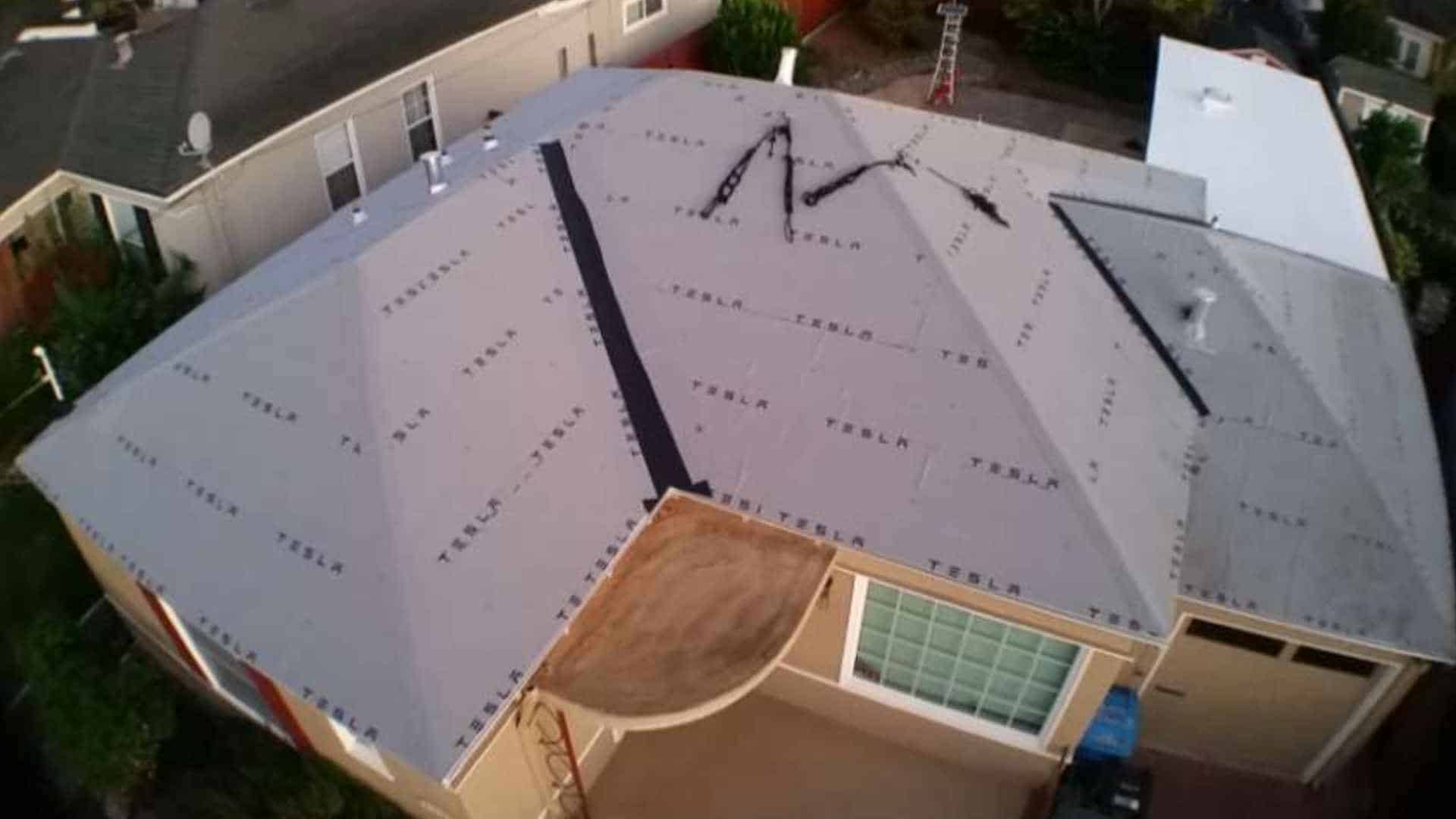 The clock, on this remarkably fast Solar Roof installation began ticking after the original roof had been removed and the water-proof underlayment had been laid down. Using a dozen installers, by noon on the first day a significant portion of the Solar Roof tiles had been affixed to their supports and the project was well underway. And, by 2:00 p.m. on day two, the homeowners had a shiny new Tesla Solar Roof collecting sunlight and converting it into eco-friendly electricity.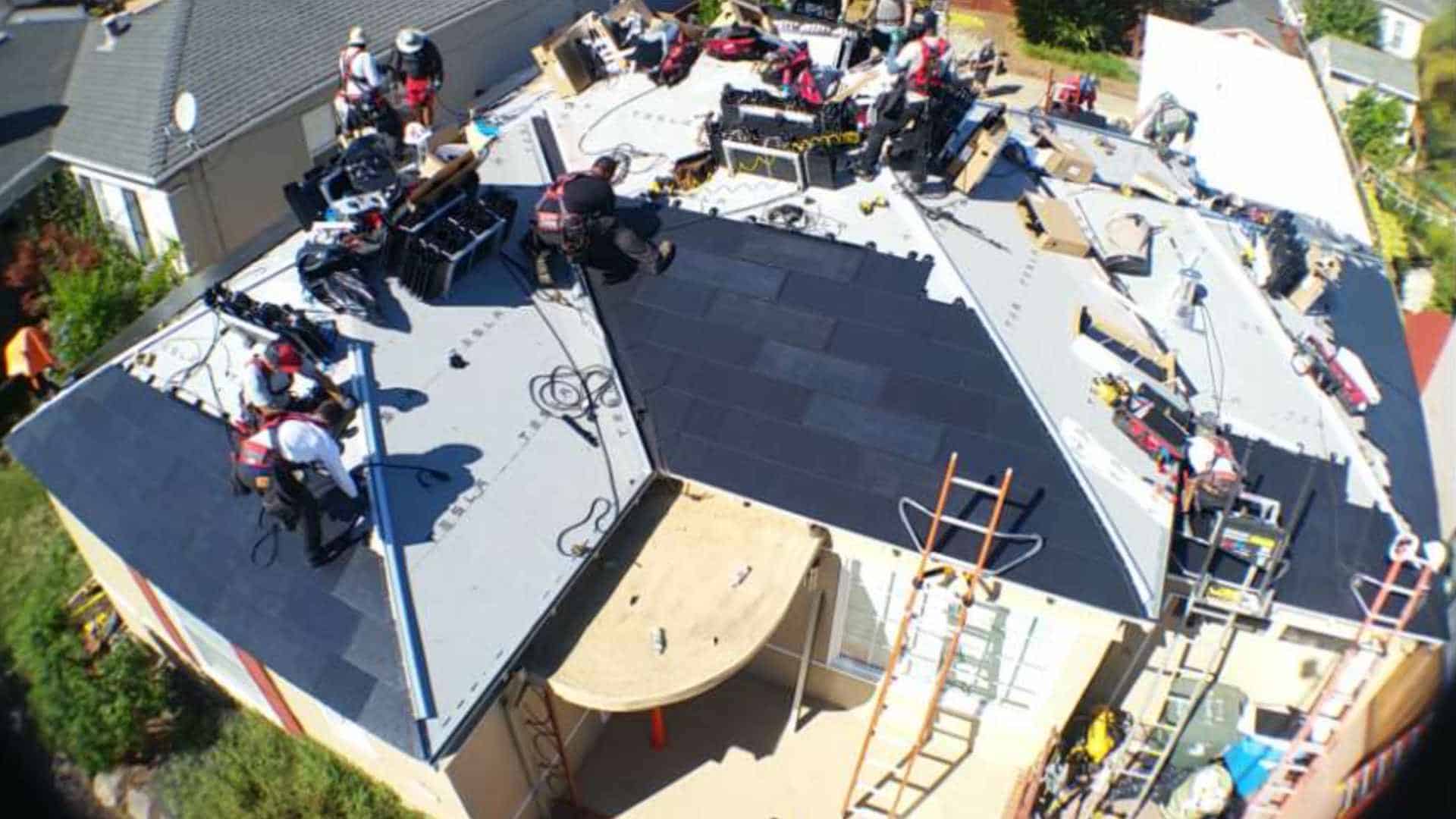 Tesla's acquisition of SolarCity in 2016 resulted in a significantly decreasing number of new solar power deployments by the conglomerate virtually every quarter since the merge. And, this occurred during a period when the rest of the residential solar power industry was seeing record growth. Much of the reason for such lackluster performance appeared to be due to company operations, the entire consumer interaction process from first contact on a computer screen through completion of the Solar Roof install was broken. Specifically, the entire customers' purchasing experience of ordering a Tesla Solar Roof on the website and then trying to get it product scheduled for delivery was unpredictable and inconsistent. Also, installation was a nightmare as Tesla required that Solar Roof tiles be installed only by Tesla's in-house Solar Roofers. The entire process from beginning to end was simply not working.
In the past year, however, it appears that Tesla has implemented new operations to make the process more seamless for prospective Solar Roof purchasers. It has accomplished this feat by significantly reengineering the ordering and product delivery process with a focus on ease of use and customer satisfaction. In addition, Tesla opened up installation to Tesla-trained third-party roofing companies. Although the revamped system is relatively new, tackling the ordering, delivery, and installation issues appears to have not only made it easier for prospective purchasers to click the buy button, but is also significantly reducing the time it takes to have a Solar Roof installed on one's home.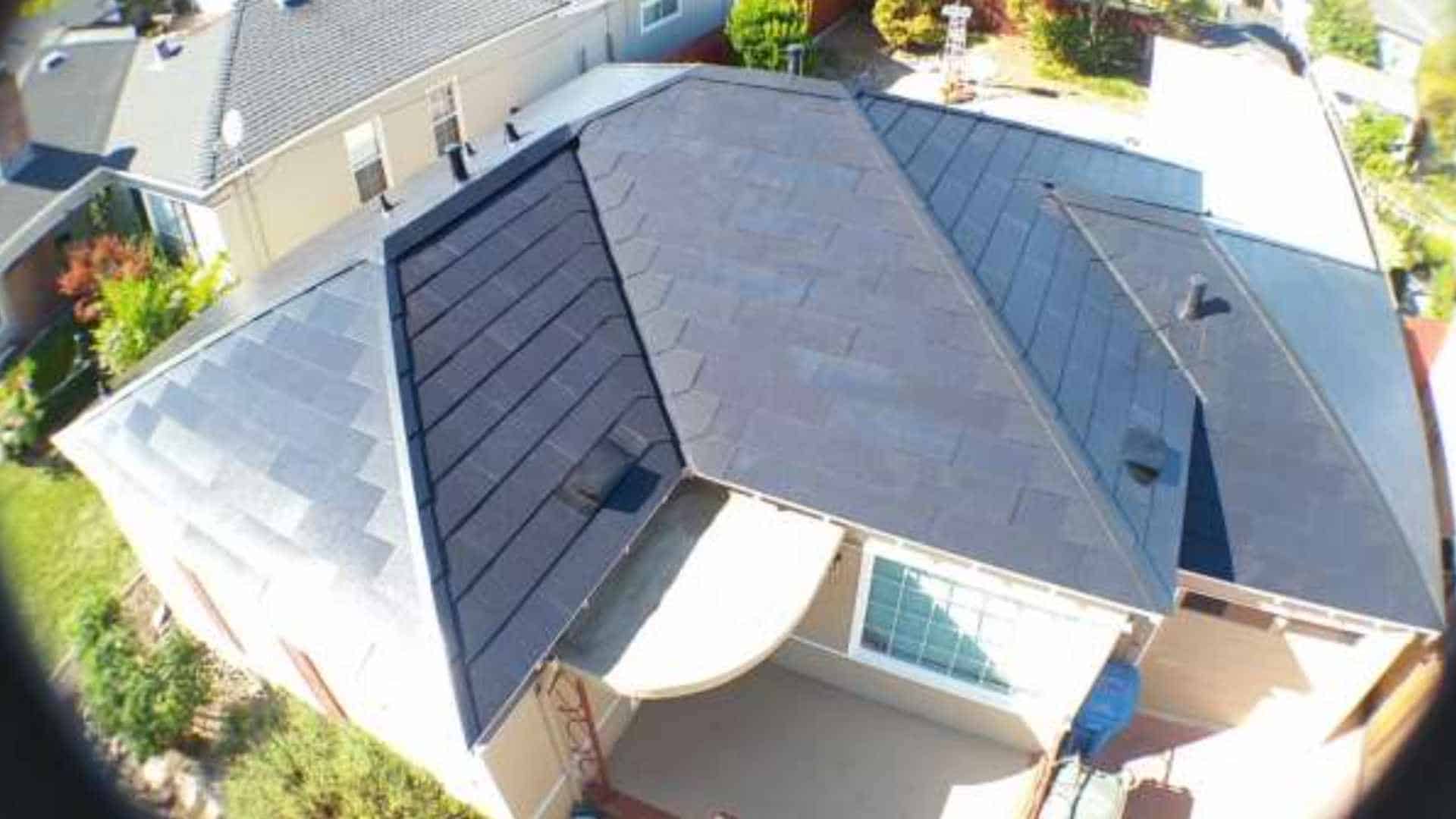 The residential solar industry is burgeoning, but still in its infancy. Even though Tesla missed the mark a bit during its first few years in the renewable energy business, there is still plenty of room for growth and plenty of time to dominate. Will Tesla's Solar Roof do for home-based renewable energy systems what its electric cars are doing to the fossil fuel-based automotive industry? Will Tesla dominate once again and give society another evolutionary environment boost? It's too soon to tell. However, Tesla Q3 2020 results were just posted, noting that, "Total solar deployments more than doubled in Q3 to 57 MW compared to the prior quarter, with Solar Roof deployments almost tripling sequentially." It appears that Solar Roof installation time will be one of the major keys to accelerating growth of Tesla's sustainable energy mission.
Source
Tesla: Company Website