A Tesla Solar Roof has been installed in just 4 days by Weddle & Sons Roofing in Auburn, Kansas. The installation included removing the existing roof, laying down a weatherproof underlayment, and installation of Tesla's v3 Solar Roof tiles. What is special about this project is that solar tile installations of this type typically take 7-14 days, and in some unfortunate cases, significantly longer. The installed 4,000 square foot Weddle installation is now generating 15kW of clean solar energy.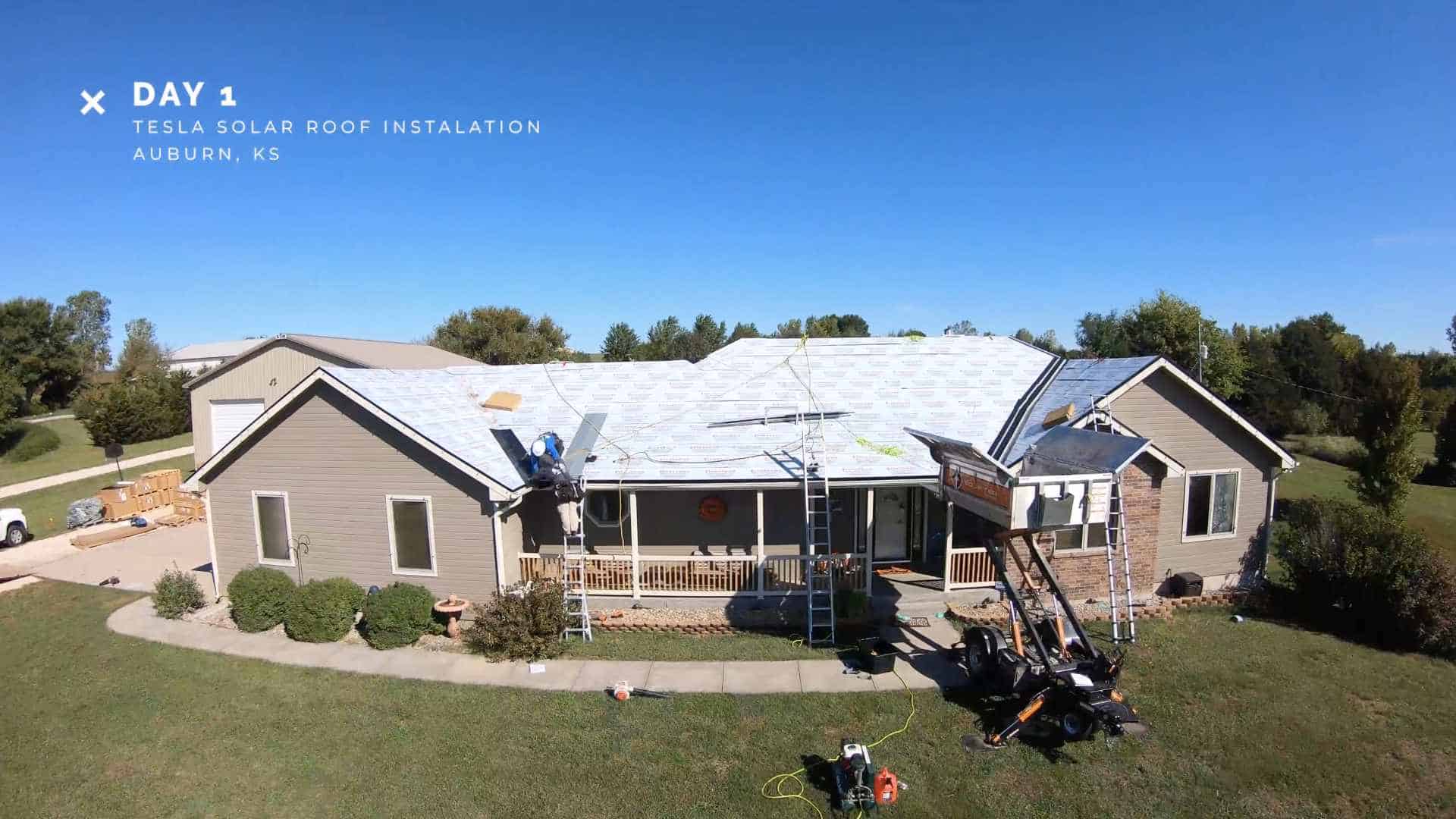 A Tesla Solar Roof is different from a traditional solar array in that it is a building-integrated photovoltaic (BIPV) system that completely replaces an existing roof by installing sunlight collecting solar tiles. In contrast, standard solar panel systems require affixing brackets and PV panels on top of an existing roof. This new method of solar power integration has resulted in a significant delays in the rollout of Tesla's Solar Roof tiles as issues with the new installation process are ironed out. In some unfortunate cases, customers have been stuck with partially installed roofs for more than 2 months.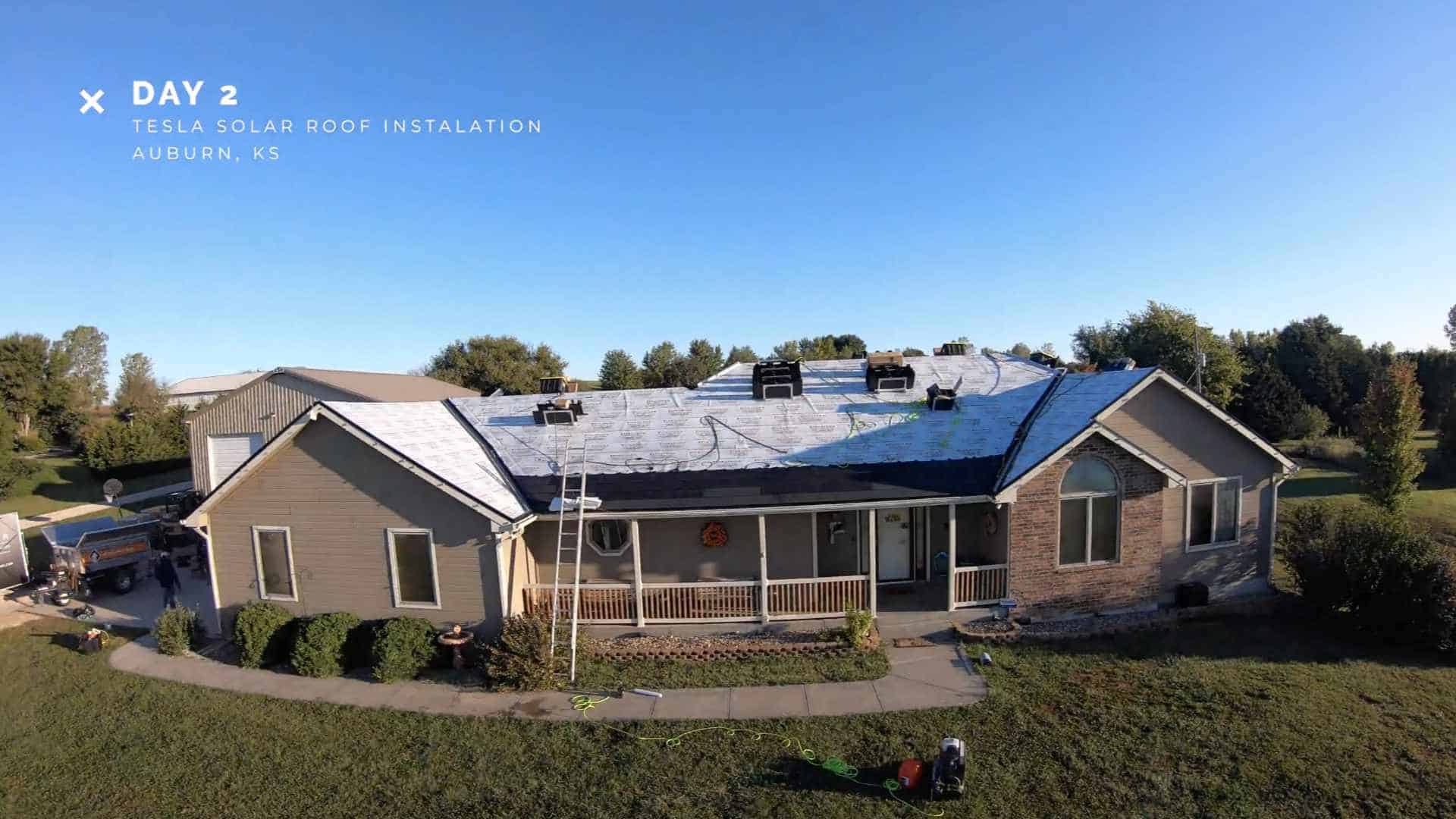 The 4 day installation was completed by a third party roofing company, Weddle & Sons, and not by Tesla's in-house installers. Although removal of the original roof and installation of the weatherproof underlayment were not included in the 4-day install time, the project was completed professionally and quickly by current Solar Roof standards. Hopefully, Tesla engineers can review the Weddle's time-lapse YouTube video and glean some relevant trade secrets to help the industry as a whole speed up the process.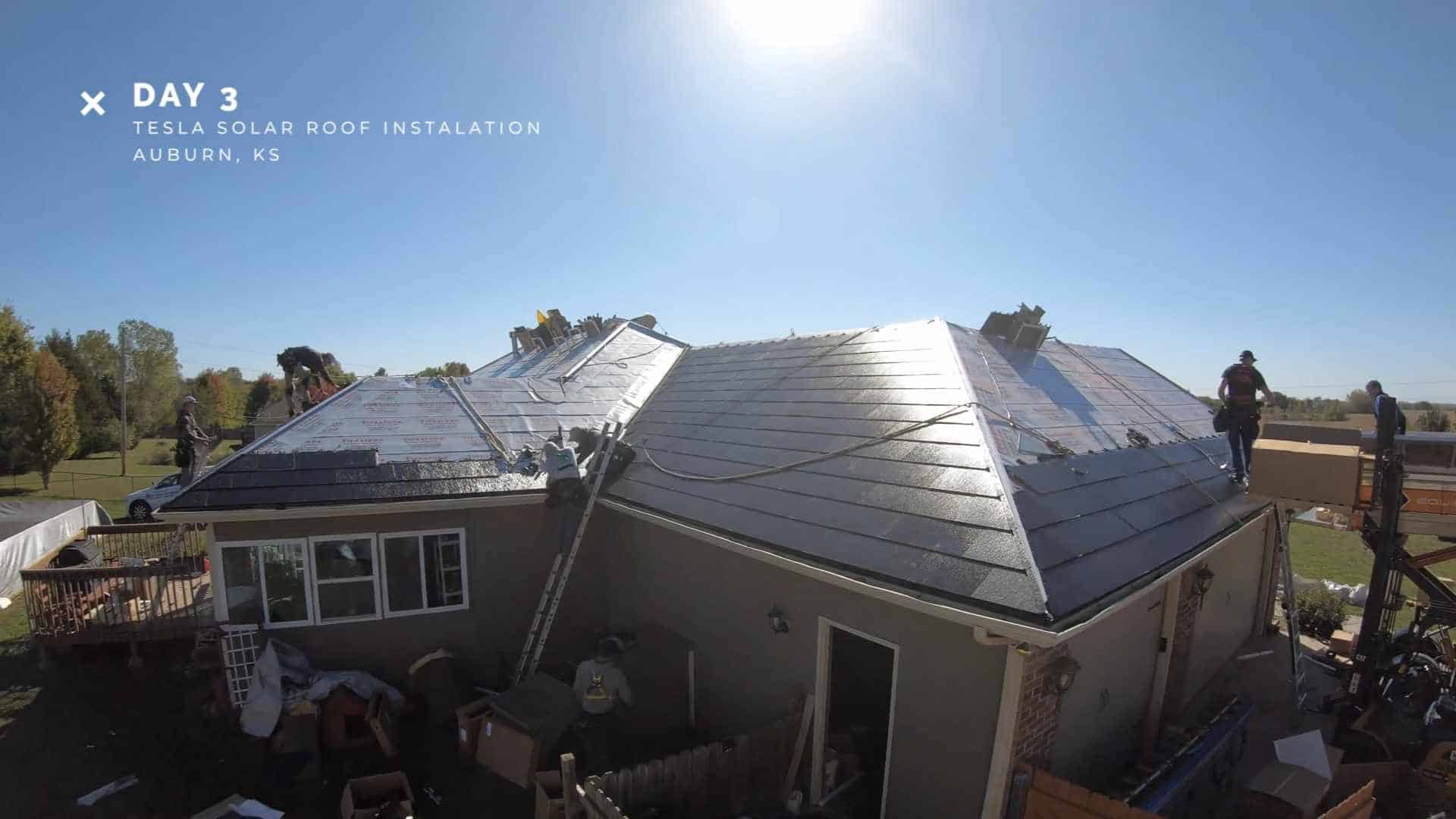 Tesla originally required its Solar Roof tiles to be installed by Tesla's own in-house roofing team. However, last month, those restrictions were eased and Tesla is now partnering with third party contractors, such as Weddle & Sons, to install the PV tiles. Hopefully, this change in policy will help Tesla get their new solar product into the hands of installers and onto the roofs of consumers more quickly.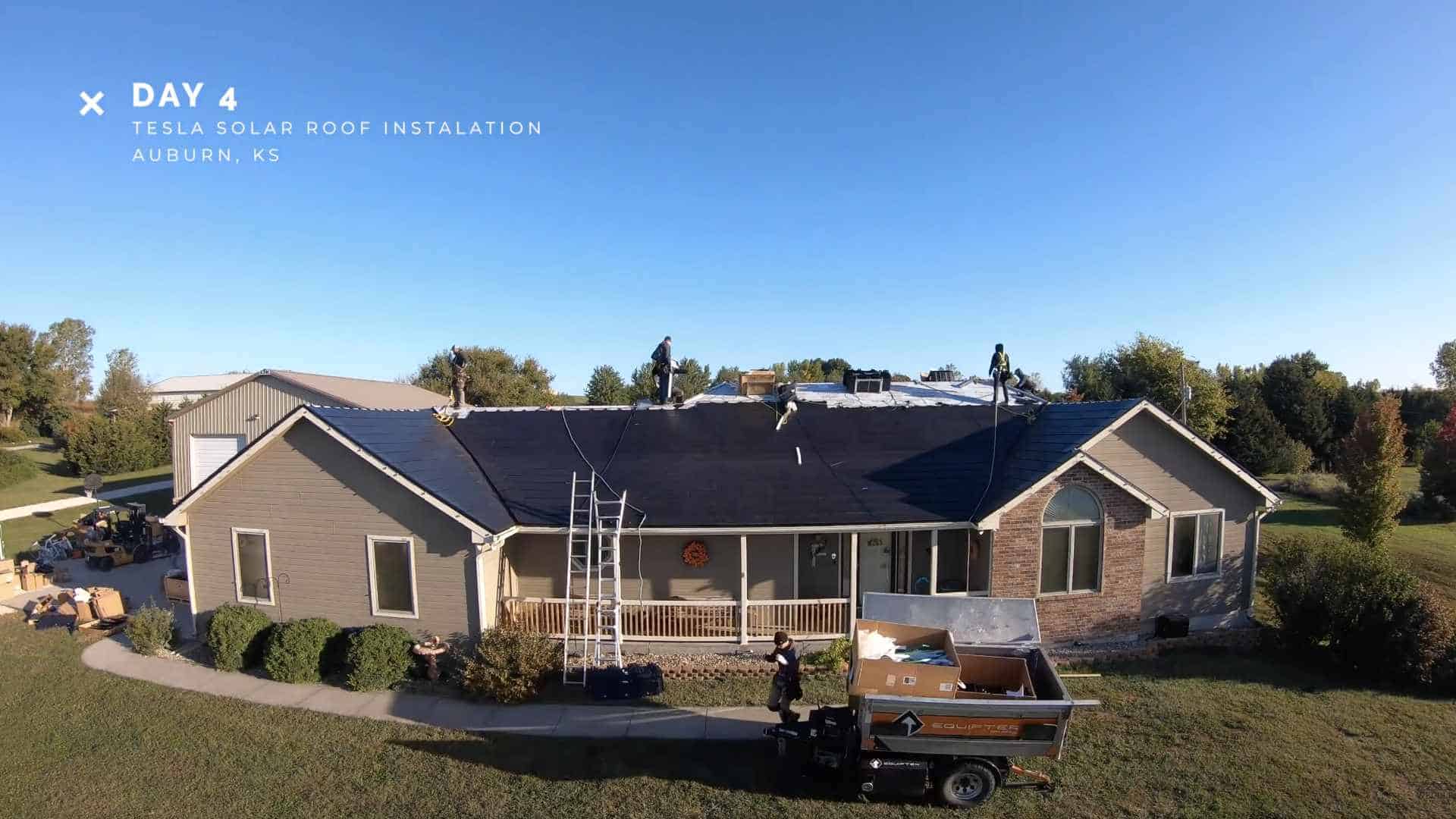 Tesla launched v3 of its Solar Roof tiles last year which significantly decreased the system's price by optimizing the installation process. The third-generation tiles, now also referred to as Solarglass, are significantly wider and require less than half as many connective parts. Accordingly, both installation time and project complexity have been significantly reduced.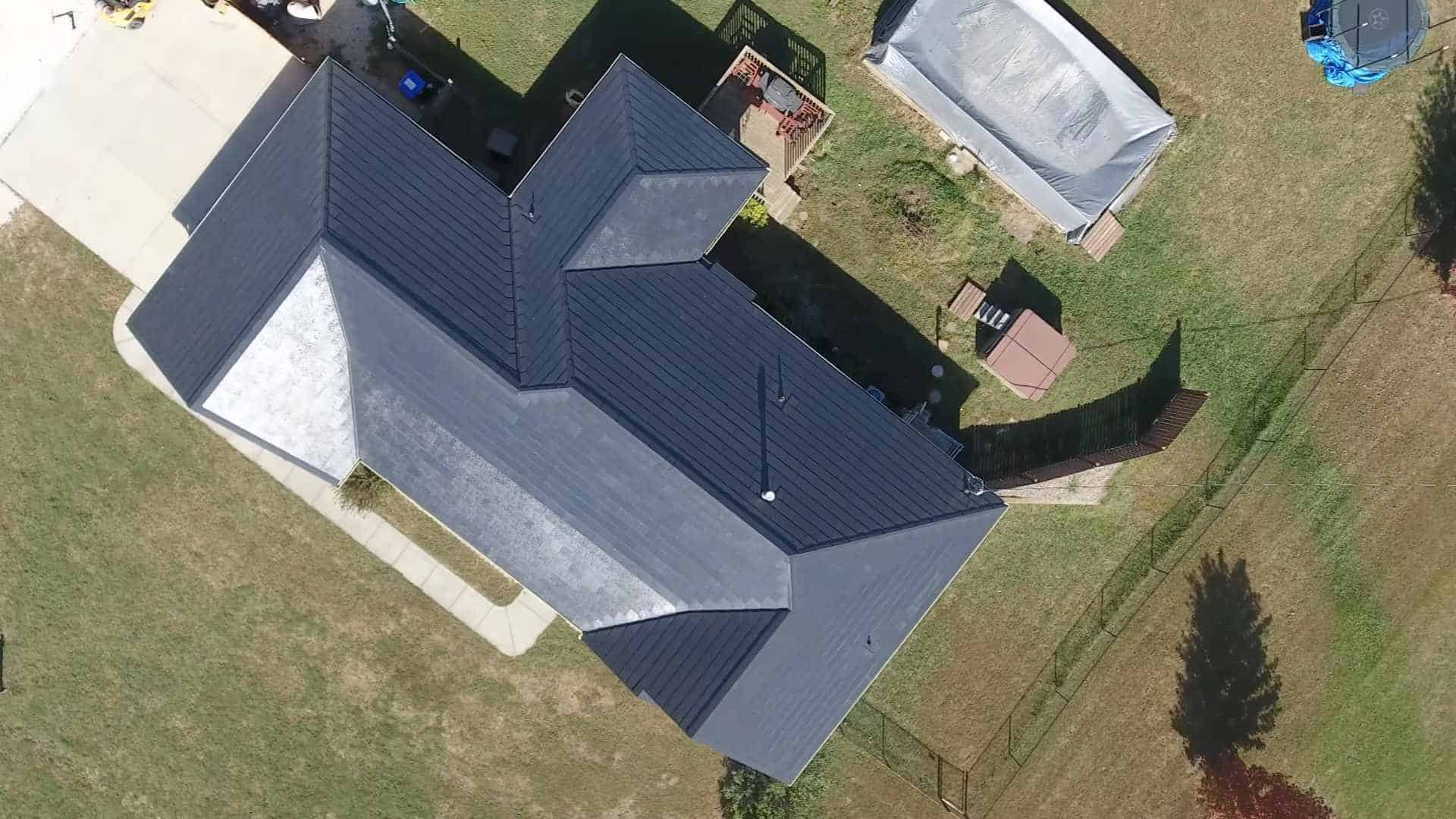 Tesla's Solar Roof rollout has been plagued with problems from the very beginning. Not with the product itself, but with virtually all aspects of the process from ordering through the logistics of getting the tiles actually installed on the roofs of its customers. For such a seemingly evolutionary solar industry product at a time when environmental concerns are so forefront, Musk needs to grab the reins and have his engineers talk to installers in the field to make the process more seamless from start to finish. Weddle & Sons seem to be figuring out the install end, maybe Elon needs to give them a call.
Interested in seeing how it is done? Have a look at this awesome 4-day Tesla Solar Roof installation time-lapse provided by Weddle & Sons Roofing.
Source
Weddle & Sons Roofing: Company Website