In a unique fusion of nautical design and automotive innovation, the 76th Cannes Film Festival marked the debut of a groundbreaking project between the renowned automobile manufacturer BMW and the boat manufacturer TYDE. Known as THE ICON, this first-of-its-kind battery-powered marine craft stands as a testament to sustainable mobility on water, bringing a new vision of luxury that is intertwined with ecological responsibility.
Positioned as a trailblazer in the realm of electric watercraft, THE ICON spans 44 feet in length and boasts a top speed of 30 knots. Conceptualized by BMW, it heralds a new breed of battery-electric boats, the product of shared knowledge between experts across various mobility sectors, with BMW leading the charge.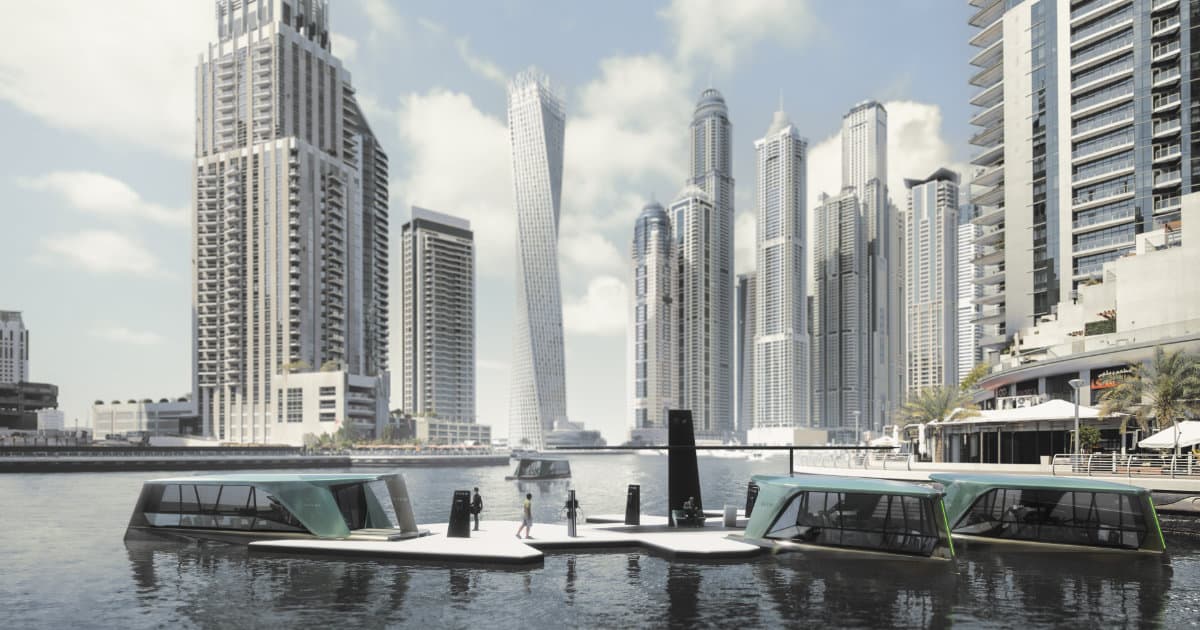 Designworks, a BMW Group subsidiary and innovation hub, took the creative reins in shaping THE ICON's unique aesthetic. Boasting studios across Los Angeles, Munich, and Shanghai, Designworks successfully collaborated with boat maker TYDE to turn their vision into reality. Complementing its pioneering design, THE ICON sources its energy from high-voltage batteries provided by BMW i, offering a locally emission-free travel experience.
The luxury-focused, battery-electric boat goes beyond simply offering a new mode of transportation. It offers passengers an immersive, novel experience of mobility, where comfort and environmental sustainability harmoniously blend within an exclusive onboard ambiance. This innovative approach underlines BMW's commitment to sustainable mobility that extends beyond roads and onto water.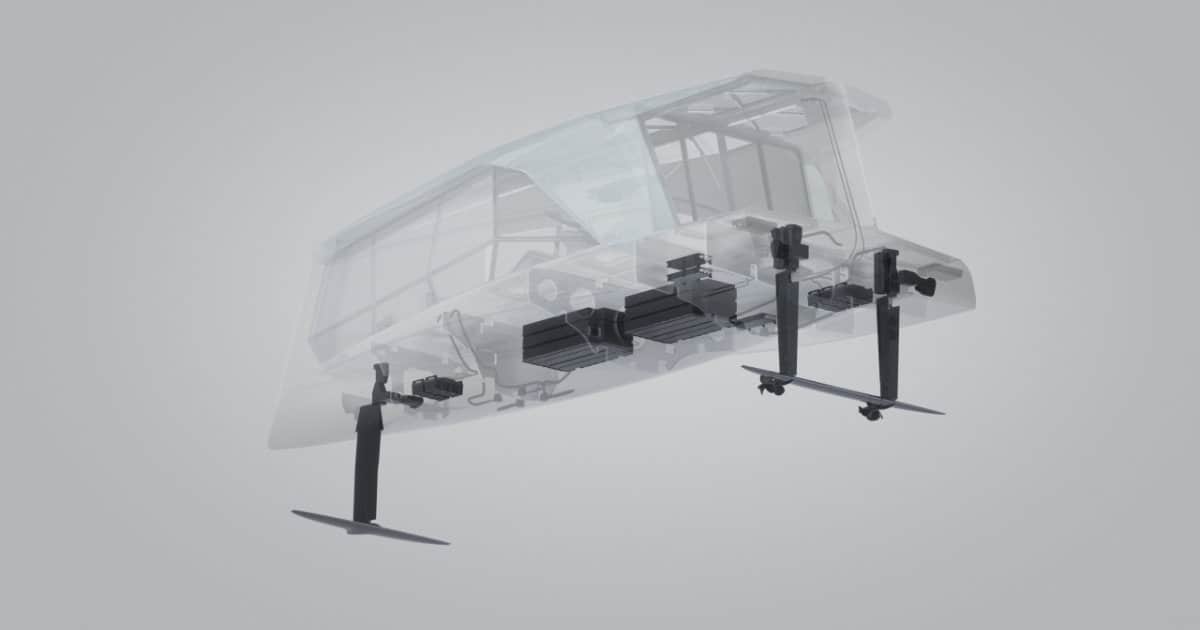 THE ICON revolutionizes the standards of marine electric mobility. Previously, this domain was limited to slower, smaller vessels with less range. The faster, long-range boats were predominantly combustion-engine models. However, THE ICON seeks to disrupt this status quo, redefining the dimensions, top speed, and range of electrically powered watercraft.
This feat is achieved through a unique innovation adopted from yacht racing: hydrofoils. These structures reduce the energy requirement by up to 80% compared to a conventional hull. The hydrofoil technology allows the vessel to ride on wing structures below the water level while the hull hovers above the water surface, resulting in higher speeds and elevated traveling comfort.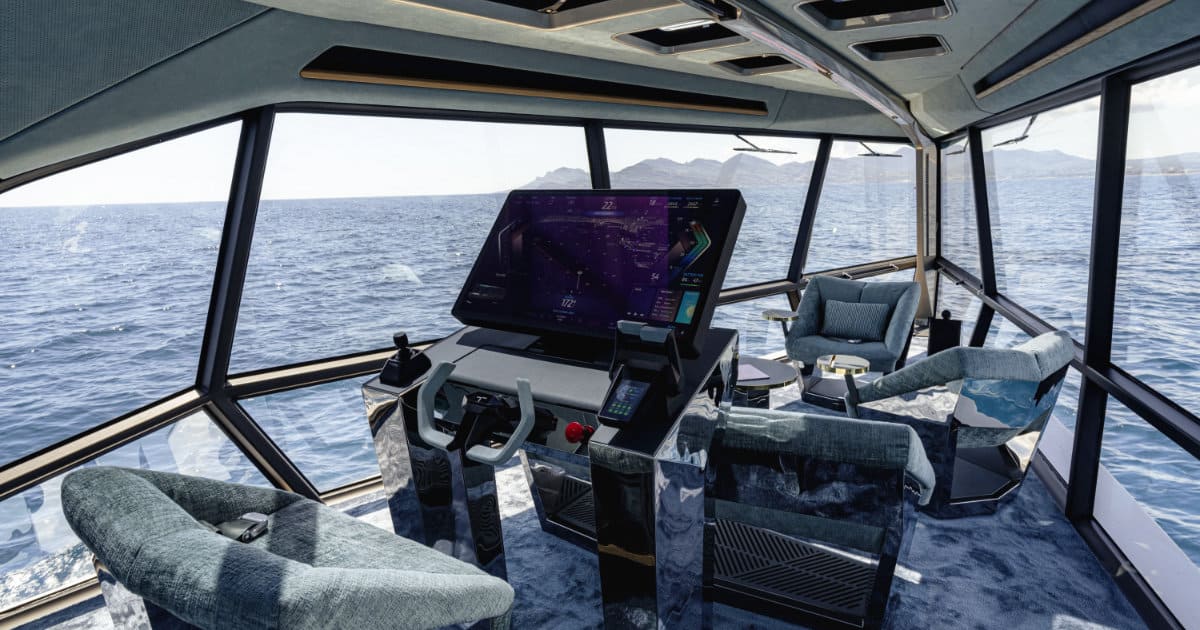 A pair of 100 kW electric motors, powered by six batteries from the BMW i3, transform the 240 kWh of energy into a range of more than 50 nautical miles (approximately 100 km). This enables THE ICON to cruise at an operating speed of 24 knots, maxing out at 30 knots (55 km/h). Thanks to its innovative drive system and hydrofoil technology, THE ICON glides silently without generating waves, ensuring a serene and environmentally friendly journey.
Accentuating the travel experience further, the craft comes equipped with a Dolby Atmos system, delivering top-tier audio quality. The unique sound concept, inclusive of pleasant, intuitive function tones, and the drive system note, were developed in collaboration with acclaimed film composer Hans Zimmer. This iconic acoustic collaboration offers a transformative listening experience, echoing the ethos of sustainable water travel.
From a design perspective, THE ICON is a marvel. The design team translated the vessel's distinctive concept into a captivating visual experience. The body of the watercraft, composed of a flat hull and a central support element for the transparent architecture, is defined by a technical precision design language. The basic outline allows a width of 15 feet in the rear section, opening up a spacious entrance into the luxurious lounge. Large glass surfaces replace the conventional side sections of a watercraft, providing passengers with an extraordinary view as they glide over the water.
Serving as an innovative social meeting place, THE ICON's lounge area welcomes guests with angled glass doors. Inside, the artistically designed furniture, set upon a luxurious carpet, reflects sunlight onto the floor, reminiscent of sea waves. The 360° rotating seats are at the core of the user-focused experience, enabling easy re-positioning to facilitate social interaction.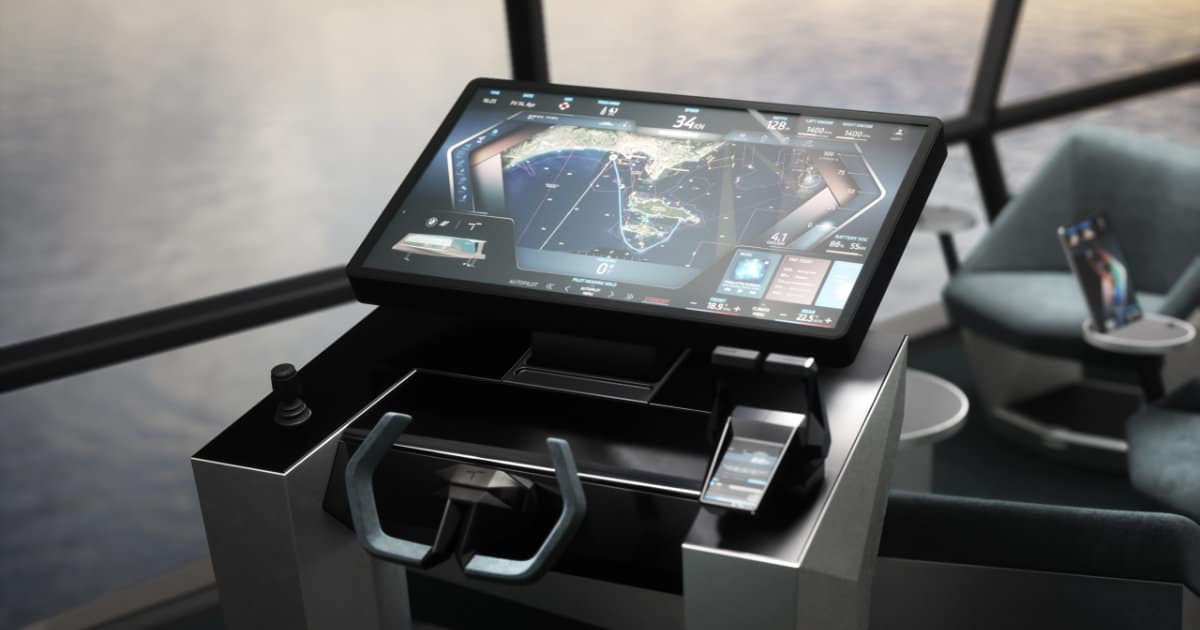 The digital command station, situated centrally on deck, features an array of nautical instruments in authentic BMW design. This includes a 32-inch touchscreen display with 6k resolution, which interfaces with the BMW iDrive control/operation system, providing information visualization and digital interaction capabilities. Voice commands can call up critical functions such as range information and weather reports.
THE ICON, making its first appearance in Cannes, is more than a design study or a concept; it's a production-ready example of pioneering technology. This electric boat can adapt to individual wishes and needs in terms of the emotional experience and interior design. It appeals to modern, urban lifestyles and offers a sustainable marine transport solution for luxury-conscious private customers and the commercial sector. Its mission? To inspire a new wave of emission-free luxury mobility on water.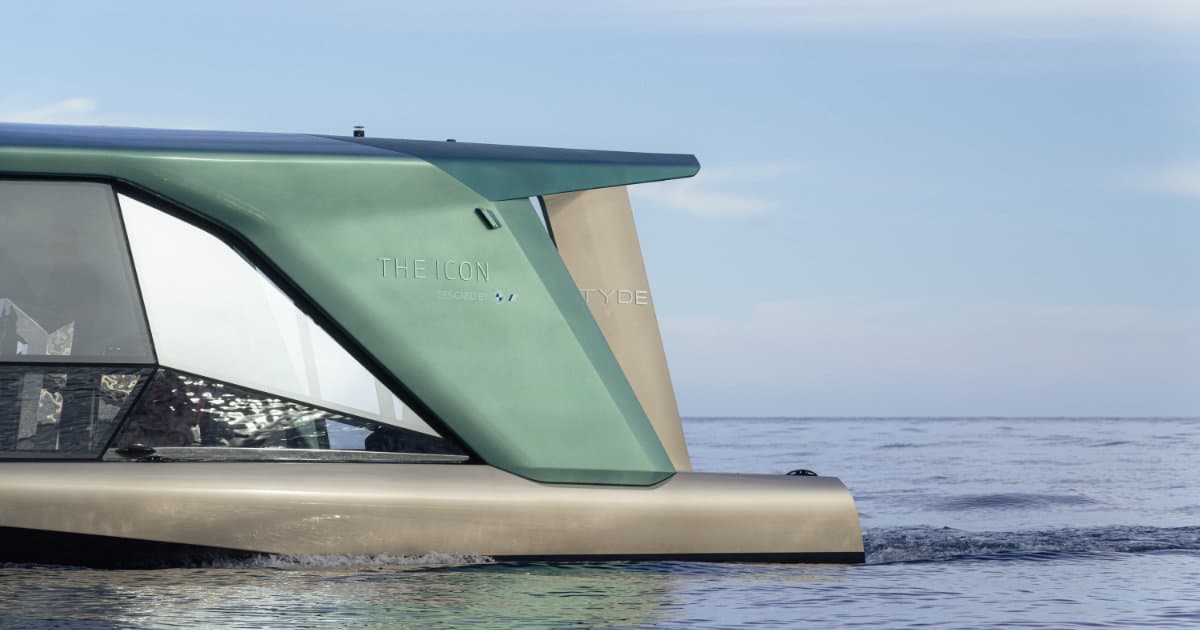 THE ICON stands out with its powerful drive system that neither makes noise nor emissions. Thanks to the hydrofoil technology, it can reach high speeds without generating waves. Ultimately, THE ICON leaves only pleasure and joy behind in each journey, heralding a new era of sustainable travel on water. With its commercial availability slated for 2024, this production model will likely serve as a beacon for electric boating in the years to come.
---
Frequently Asked Questions About Electric Boats
How do electric boats work?
Electric boats operate through a propulsion system that uses electric energy stored in batteries, much like electric cars. The energy stored in the batteries powers electric motors, which in turn propel the boat. This method of propulsion is highly efficient and silent, contributing to a serene boating experience. Innovations like hydrofoiling can also enhance the performance of electric boats, greatly reducing energy consumption by reducing drag and water resistance.
Are electric boats environmentally friendly?
Yes, electric boats are generally considered environmentally friendly. They run on battery power, producing no direct emissions or noise pollution, making them a clean alternative to traditional combustion engine boats. Furthermore, when the electricity used to charge the boat's batteries is sourced from renewable energy, the environmental impact is even lower. Electric boats like BMW and Tyde's THE ICON not only promote sustainability on water but also take luxury boating to a new level.
---
Sources
BMW Group: Website
Tyde: Website