BMW i3 DNA has been resequenced with Alfa Romeo Giulia Quadrifoglio DNA in the auto-CRISPR resulting in a concept 2021 Alfa Romeo City Hybrid. Aksyonov Nikita, a Russian automotive styling and graphic designer from Saint Petersburg, put his corona-confinement to good use, imagining this transformative electric car multi-brand mix-up.
Exterior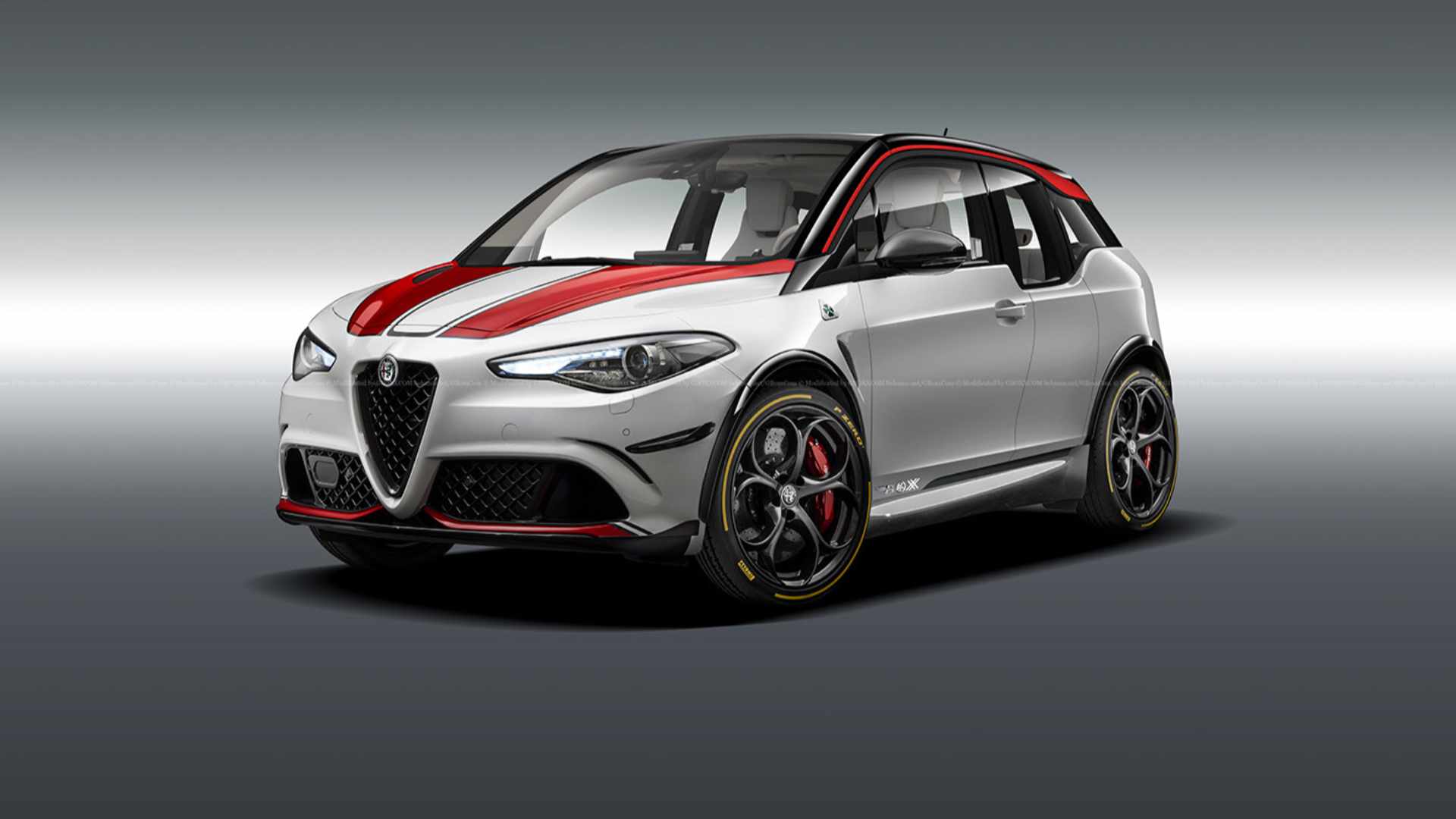 Basing his design upon BMW's unique i3 body shape, Aksyonov's concept EV maintain's the i3's shorter moon-buggy form factor, oversized rear-windows, and controversial but super-cool suicide doors. These are the BMW i3's most distinguishing features and make the design's Bavarian heritage readily apparent, especially when viewing from the side.
From the Alfa Romeo Giulia, Aksyonov imported the Italian luxury car's stylish smooth-flowing front-end, including it's triangular honeycomb grille and squinty performance LED headlights. Also present are the Giulia's phone-dial wheels and cross-panel side-skirt. Catching an eye-full of this sporty splice head-on, its distinctive Alfa accents are predominant.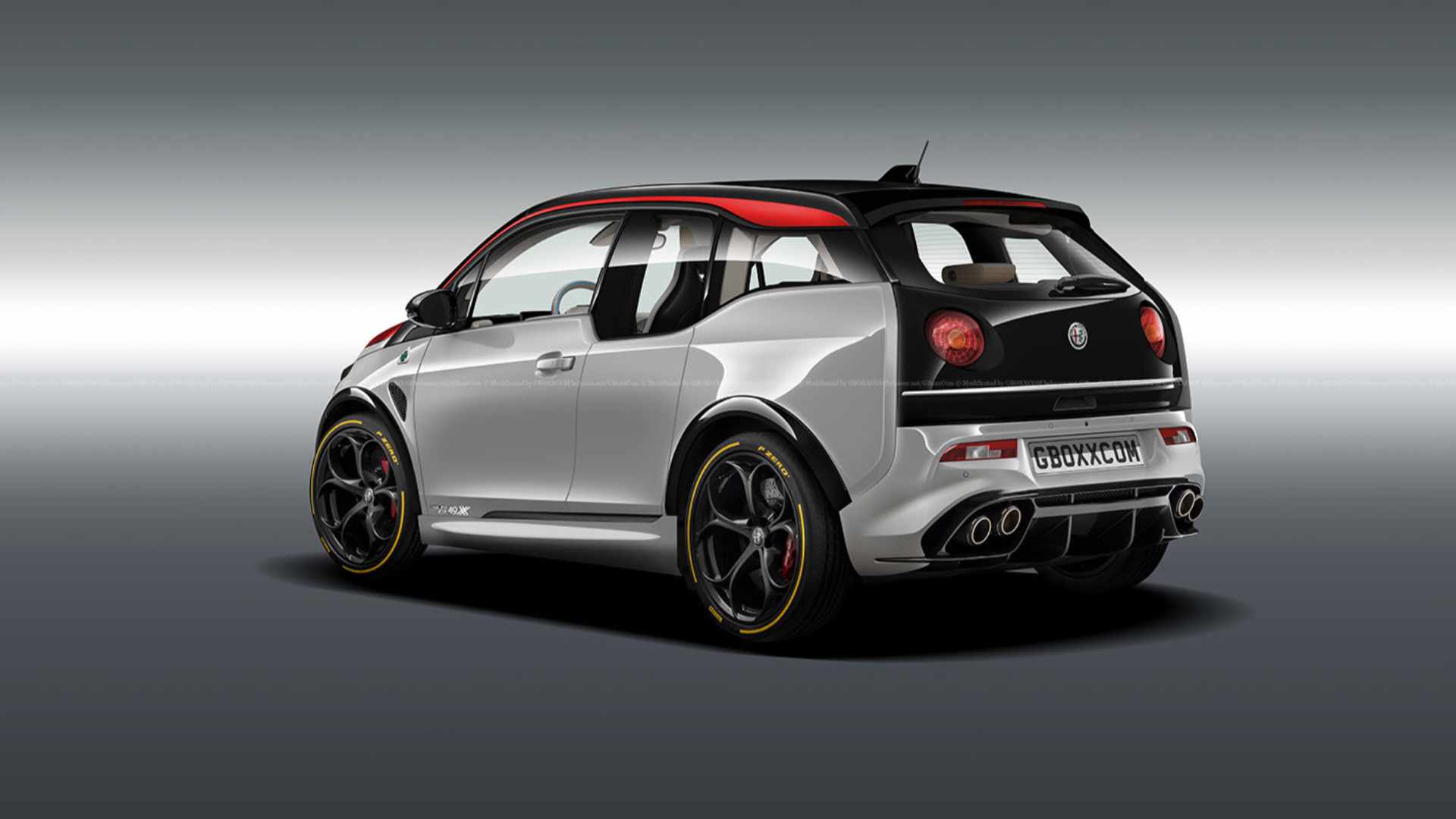 Indicating that Aksyonov's composition is a hybrid, and not an all-electric vehicle, are four rear exhaust pipes, also borrowed from the Giulia's attractive yet understated back end. Although a traditional design element, the fact that an i3-based all-electric form factor has no combustion engine and, thereby, needs no exhaust ports was obviously overlooked.
Interestingly, the only visible component not imported from either the BMW i3 or the Alfa Romeo Giulia are the sunken rear tail lights, which look VW-influenced and seem conspicuously out of place.
Interior
The imagined 2021 Alfa Romeo City Hybrid's interior, although not rendered in detail, is distinctively BMW. It features standard i3 seats, the EV's primitive instrument cluster, and 10.25″ iDrive navigation screen.
A reimagined cockpit, infotainment system, and driver UI would have been a nice addition as the BMW i3's current iteration is getting a little long in the tooth. Also, the Italians do leather interiors very well and we would like to have seen Aksyonov take a shot at upgrading the inside.
Conclusion
Overall, Aksyonov Nikita's concept electric vehicle mashup is a creative and well-executed Photoshop exhibition. At its core, the hybrid has a strong i3 foundation and only stylish Giulia accents. Therefore, it seems more suited as addition to Alfa Romeo's line as they have no EV offering in this class. However, in spite of Aksyonov's obvious talent and professional presentation, some Alfa purists have been triggered by the distinctively not-Italian result, claiming it's a sin and recommending that we "Kill it with fire!" Lol. We, on the other hand, think it's a fun and imaginative combination and will be following the automotive styling and graphic designer's future works.
Source
Aksyonov Nikita: Behance Gallery
Alfa Romeo: Company Website
BMW: Company Website