Tesla Energy is in dire need of qualified Solar Roof installers and is offering free training, no experience required. Successful applicants will get to work with Tesla's latest solar technology, learning to complete Solar Roof installations safely and on time. Solar Roofers lead Tesla's mission to accelerate the world's transition from fossil fuels to sustainable energy.
---
Table of Contents
---
What Is Tesla's Solar Roof?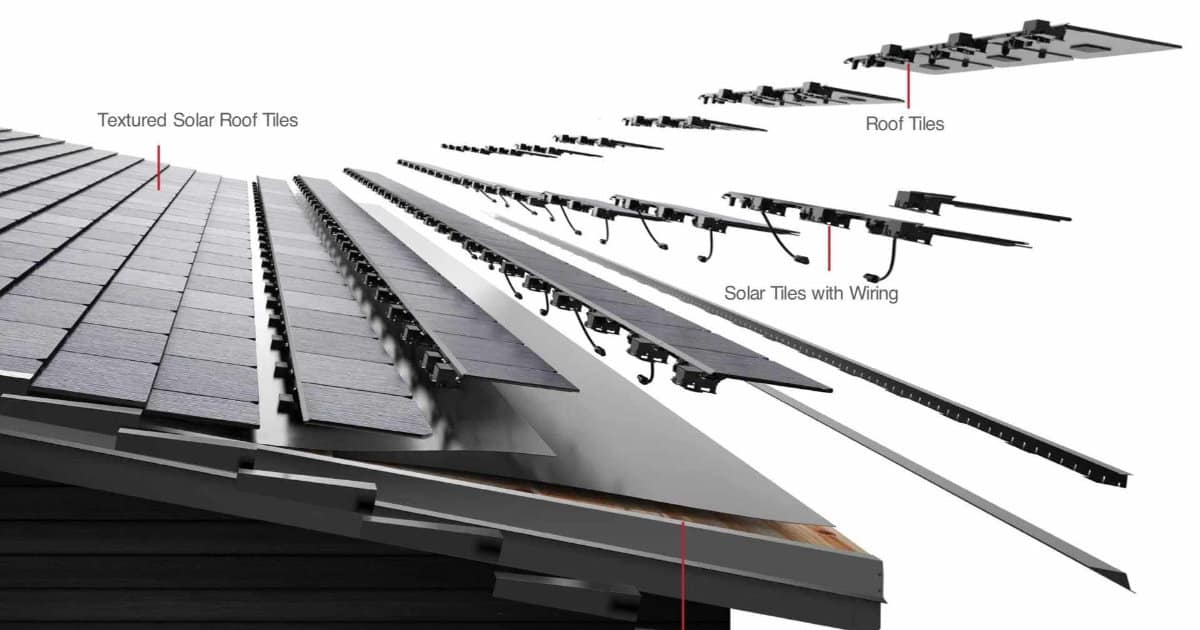 The Solar Roof is a photovoltaic solar array that completely replaces an existing roof with sunlight collecting solar tiles. This is different from a traditional solar panel installation where brackets and panels are installed over an existing roof. Tesla's offering is becoming increasingly popular because it allows for installation of a building-integrated PV system without compromising a home's traditional sight lines. In short, it's prettier.
What Does A Solar Roofer Do?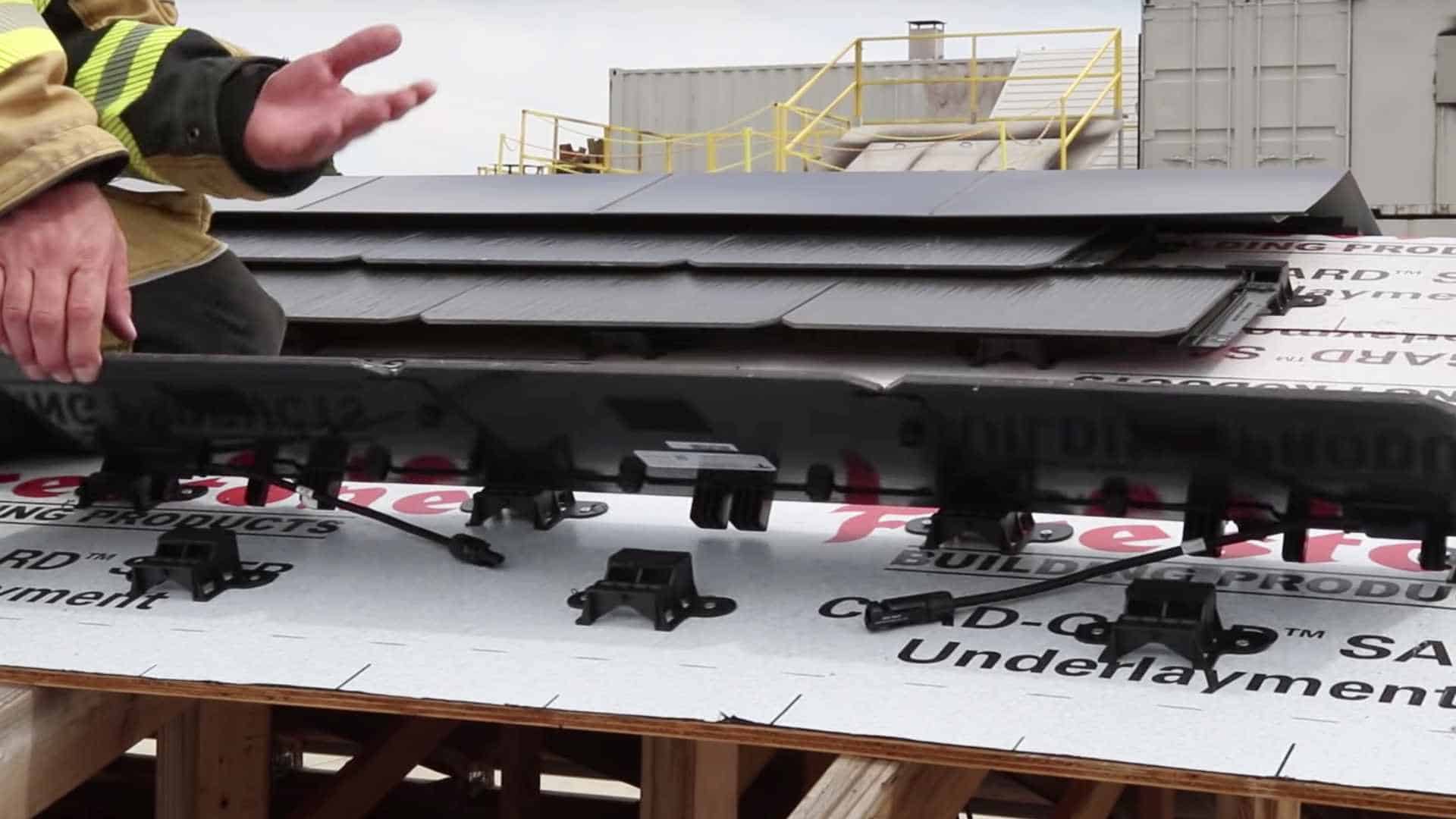 A Solar Roofer works with a team on residential re-roofs and Solar Roof installations, manages inventory and materials to ensure timely job completion, follows building standards and codes when installing mounting brackets and Solar Roof tiles, and stays current on best installation practices by attending weekly training sessions. All of this is done under the supervision of a Lead Solar Roofer and a Licensed Electrician.
How Long Does A Typical Tesla Solar Roof Installation Take?
As Tesla Solar Roofs are still a relatively new product, installation typically takes between 7 to 14 days. However, some installers are seeing experience and repetition result in shorter install times, some as little as 4 days. Recently, Elon Musk stated that he would like to be able to have a complete Solar Roof installed in less time than the 8 hour average that it takes to install a standard composite shingle roof.
What Skills Are Required To Be A Solar Roofer?
Solar Roofer applicants need to be able to safely handle power tools, hand tools, ladders, roofing materials along with inverters, solar panels, panel boards, batteries and other similar electrical equipment. Although not required, prior roof work experience including metal, concrete tile, clay tile, comp, shingle, or wood shake is preferred. Also, extensive travel is required and potential employees must be able to travel for up to 2 weeks at a time to various project locations.
Do I Need A Degree To Become A Solar Roofer?
No. Although no specific educational requirement is listed, a simple high school diploma or equivalency is preferred. Also, vocational or technical school training is favored, but not required.
What Are The Physical Requirements For Solar Roofers?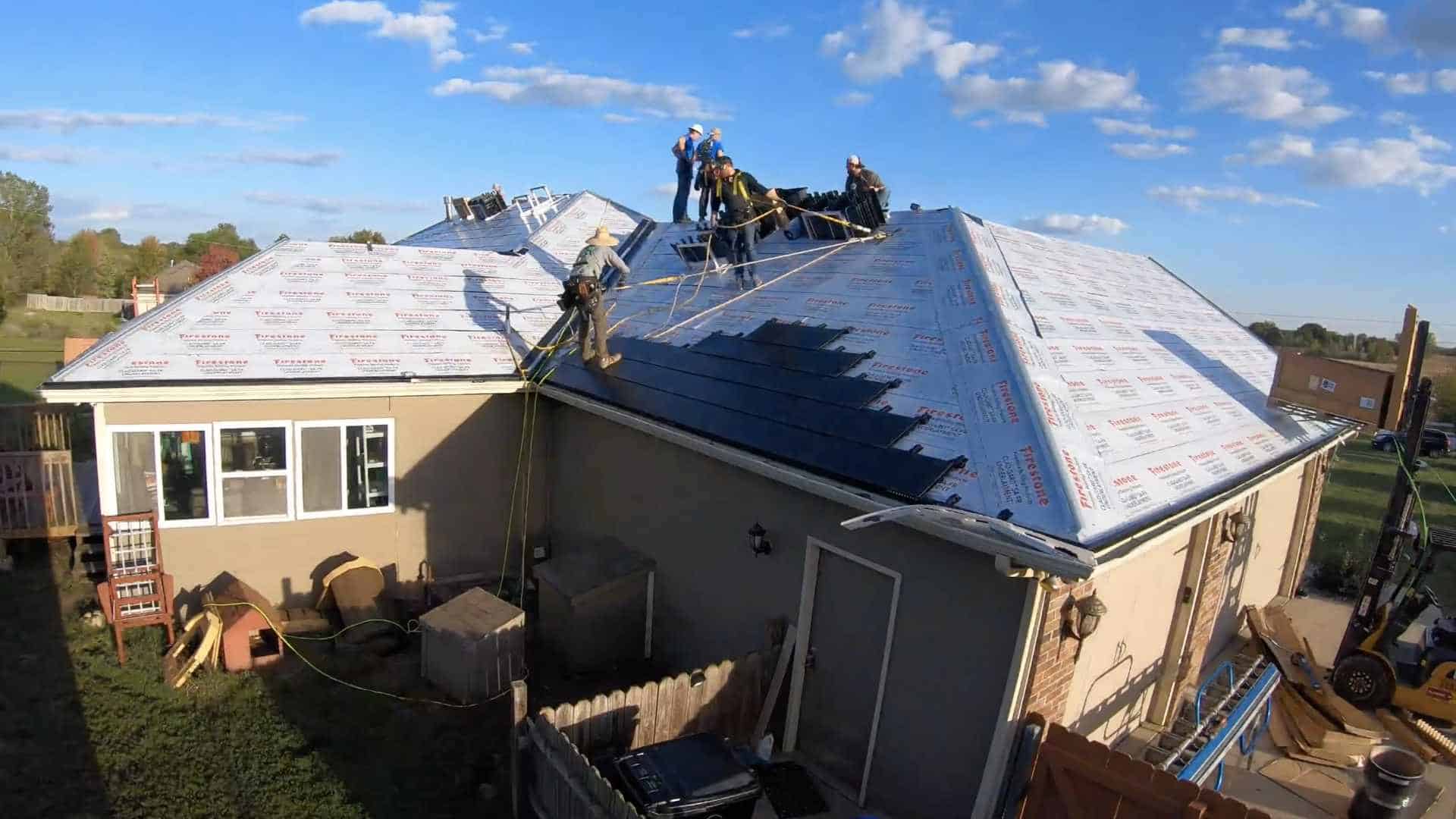 Solar Roofer physical requirements match those for any typical construction job. You need to be able to lift 50 pounds frequently and be able to perform long periods of repetitious duty. In short, you have to get the boxes of Solar Roof tiles up to their install locations on the roof. Also, Solar Roofers must be able to work comfortably at great heights and in extreme environments. As the job-title states, you will be working high-up on a roof, outdoors where it can be extremely hot or extremely cold.
What Employee Benefits Are Available?
Full-time Tesla employees are well taken care of and receive excellent work benefits. These include several health care options including vision and dental, life and disability insurance, 401(k) and employee stock purchase plans, paid vacation and sick leave, childcare, and employee discounts on Tesla products including electric vehicles.
Is Tesla A Good Company To Work For?
Tesla's mission is to accelerate the world's transition to sustainable energy. Accordingly, this is a job you can be proud of. They offer an inclusive environment and a non-conventional philosophy of inter-disciplinary collaboration. This allows each member of the team to challenge and to be challenged, to create, and to innovate. Therefore, the job is also fulfilling. If you share Tesla's passion for making the world a better place, and meet the other relatively simple requirements, this just may be the job for you.
Example Solar Roof Installation
Source
Tesla Solar Roof Team: Apply Here